Forecast for the
Logan Area Mountains
Issued by Toby Weed for
Friday, February 8, 2019 - 6:21am
CONSIDERABLE: Areas with dangerous avalanche conditions exist on drifted upper elevation slopes. Beware of large unstable cornices and slopes overloaded by wind drifted snow. Dangerous human triggered avalanches consisting of wind drifted snow and failing on a buried persistent weak layer are likely in some places. You can find safer conditions, LOW danger, and pretty nice powder at lower elevations and on lower angled slopes.
Make conservative decisions and evaluate snow and terrain carefully.
Avoid and stay out from under large ridge-top cornices and steep slopes with recent or previous deposits of wind drifted snow.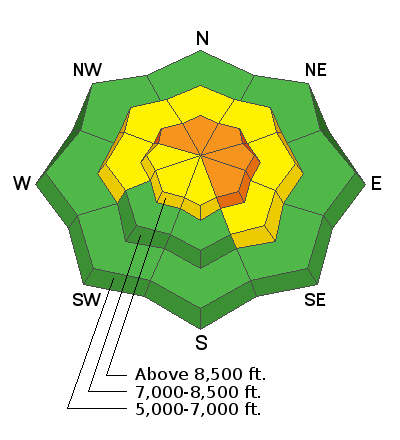 Learn how to read the forecast
here