Greg Gagne
Blog: Week in Review (March 2 - Mar 8)
Progression of danger roses for the Salt Lake mountains for 3/2 - 3/8. (Click on the day of the week for the archived forecast for that day.)
Friday
Saturday
Sunday
Monday
Tuesday
Wednesday
Thursday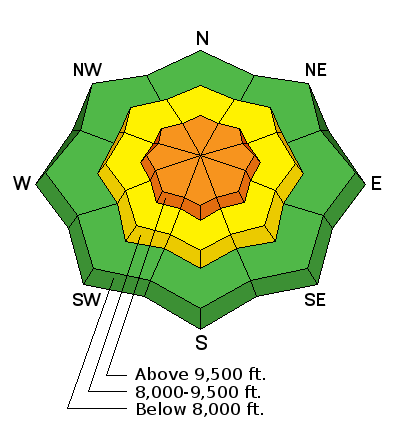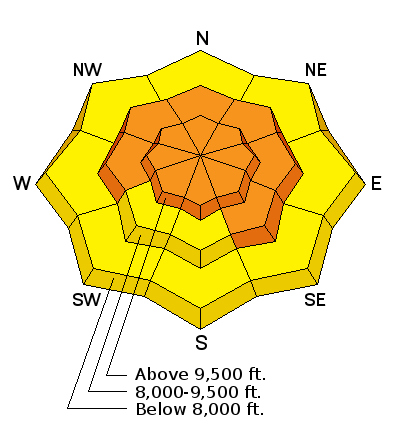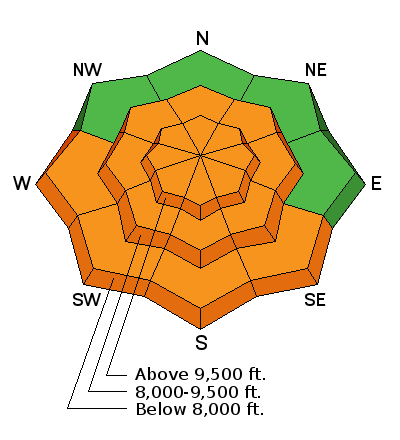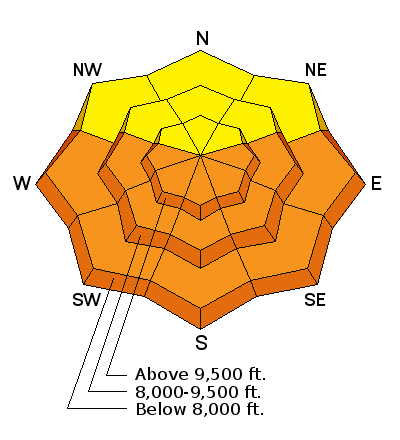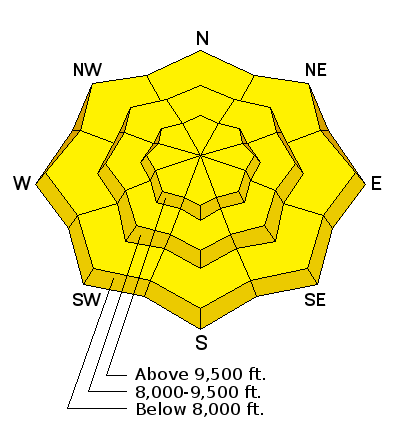 Considerable Considerable
HIGH
Considerable Considerable Considerable Moderate
Summary: Strong winds early in the weekend followed by an impressive storm beginning Saturday evening and lasting into early Monday morning. Snow totals varied widely, with Little Cottonwood Canyon receiving the highest totals. 
Storm snow and water totals:
Big Cottonwood Canyon 17-19" 1.20" Little Cottonwood Canyon 30" 2" Park City 8-20" 0.5-1.4" Ogden 12-18" 0.75-1.25" Provo 8"  
Several large avalanches reported throughout the week with several breaking into old faceted snow. Much of the avalanche activity is summarized below.
Friday/Saturday March 2/3 - Strong winds ahead of the cold front. Two human-triggered avalanches reported in Main Porter Fork on Saturday. These slides were wind-loaded, failing in weak faceted snow at the midpack. The weakness is a layer of facets found about 5" down from the obvious dust layer that formed on February 18. [Jake K photo]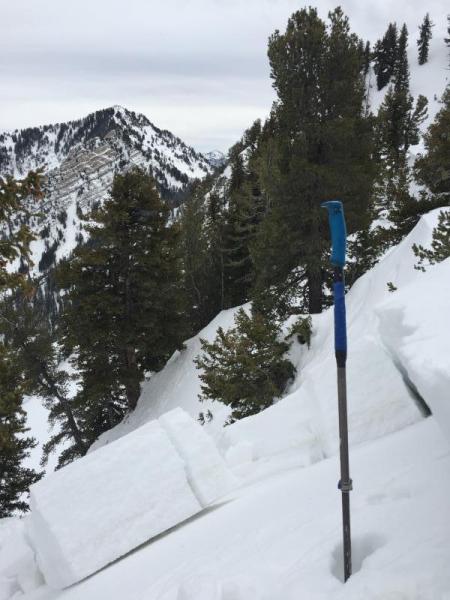 Sunday March 4 - A potent winter storm with snowfall beginning Saturday evening. This storm was a Little Cottonwood Special, with 30" total by early Monday morning. Many avalanches reported within the storm snow during the day. However, a large natural avalanche that occurred during the day on Sunday was observed later on Monday. This slide failed in faceted that formed early in February. (Read Drew's observation.)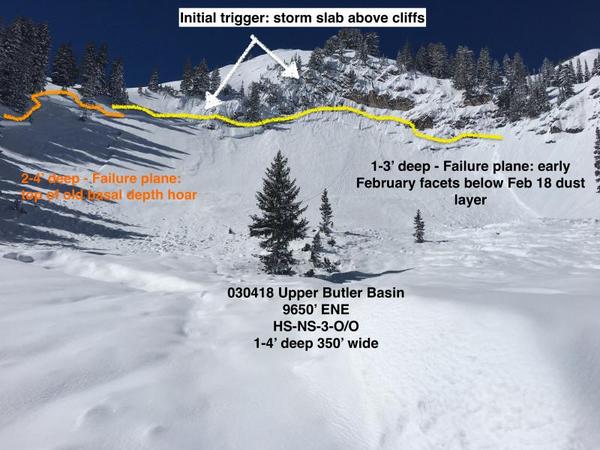 Monday March 5 - Cold and clear weather keeps the snow surface generally cool. Avalanche activity included a slide in East Hellgate (Little Cottonwood Canyon) from control work. This failed on the layer of facets found just below the February 18 dust layer.
Tuesday March 6 - Very close call in Major Evans Gulch when a snowmobiler triggered an avalanche in a wind-loaded area, failing in facets. UAC forecaster Trent Meisenhemer was in the area, and caught the slide on video (below). You can read Trent's write-up of the incident. As you can see from the video and Trent's report, the rider was buried to his waist.
Wednesday March 7 - Strong sunshine and the steep south-facing paths in Little Cottonwood Canyon begin to shed their weekend snow.
Thursday March 8 - A skier-triggered persistent slab avalanche on Kessler Peak on the run Chutes and Ladders. The skier was caught and carried for 200', but fortunately emerged with only bruises and scrapes. The slide had a 4' crown and ran 1200' vertical.