Description:
The avalanche problem to pay attention to the most is persistent slab avalanches. Due to the uncertainty of this problem and the recent load of new snow, the danger remains Considerable on mid and upper elevations on NW, N, NE and E aspects. There are two things to look for.
Places with relatively thin snow cover in steep, rocky areas or slopes that avalanched earlier this season. Clues of thinner snow are exposed rocks or vegetation sticking out of the snow.
Other slopes with deeper snow and thin layer of facets near an obvious layer of dust in the snowpack generally buried 2-4 feet deep.
Avoid the slopes with thinner snow. Then, do some homework. Dig a snowpit to look for and evaluate faceted snow near the dust layer. Many slopes either lack these facets or they are strong enough to support this weekend's load of new snow. However, recent avalanche activity confirms that some unstable slopes do exist. The photo below shows my snowpit from last week (video of my ECT) just north of I-80 with several dust layers and the layer of facets to look for.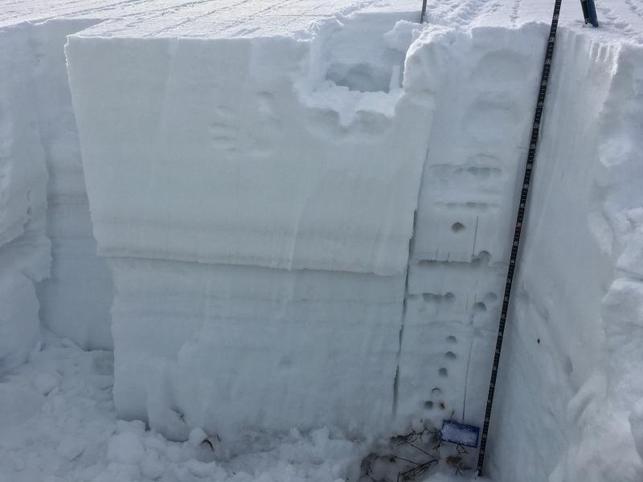 Special Announcement:
We have discount lift tickets for Alta, Snowbird, Brighton, Solitude, Snowbasin,and Beaver Mountain. Details and order information here. All proceeds from these go towards paying for avalanche forecasting and education!
This Thursday and Saturday (March 8th & 10th) Be prepared if going snowshoeing - Snowshoe Backcountry 101 Introduction to Avalanches at Brighton Resort. Two snowshoers were killed in an avalanche in Washington just over a week ago. Get educated or recommend this class to a friend.
Current Conditions:
This morning temperatures are mostly in the single digits F. A few trailheads have temperatures a few degrees below 0 F. Winds at ridgetops are blowing 10-15 mph gusting to 20 mph from the West. This weekend's storm delivered 30" in Little Cottonwood Canyon, 12-16" in Big Cottonwood, and 8-16" along the Park City ridgeline. Yesterday no new snow fell and mostly cloudy skies kept the sun at bay and maintained cold temperatures.
Recent Activity:
Yesterday, most ski patrols easily triggered many avalanches at ridgetops. These slides mostly involved the new snow and wind blown snow. A few notable exceptions were:
UDOT triggered a slide in East Hellgate in Little Cottonwood Canyon that broke near an obvious layer of dust in the snowpack.
Two days ago, a large slide in the Park City mountains broke on a layer of facets formed early in February and buried by snow and wind-blown snow from the past month. This slide was 150' wide and up to 10' deep.
Snowmobilers triggered a 3' deep by 45' wide slide in Mary Ellen gulch
A regular observer spotted a slide in Butler Fork of Big Cottonwood Canyon that broke about 3-4 feet deep and 200 feet wide (Photo - M. White).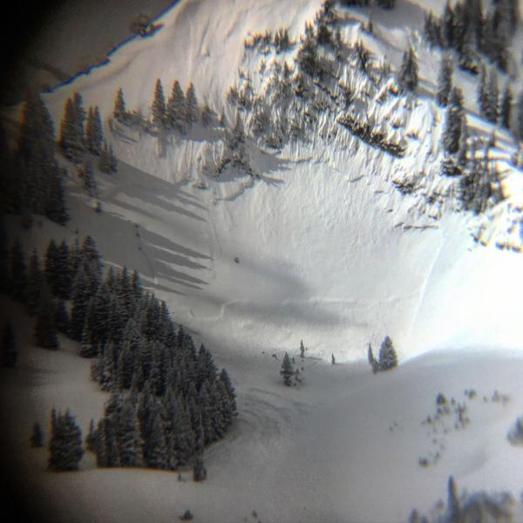 Mountain Weather:
Clear skies today will allow the strong March sun to quickly warm this morning's cold temperatures. Air temperatures should rise to near freezing but it will feel a lot warmer in the sun especially compared to yesterday. A few high clouds are possible late this afternoon. Winds should blow 5-15 mph from the NW with gusts of 25 mph. The rest of this week will be dry with steadily warming temperatures.
Bottom Line:
Today the avalanche danger is CONSIDERABLE for both loose wet avalanches and persistent slab avalanches. The loose wet avalanches will occur somewhat predictably as strong sunshine heats up sun exposed slopes. The persistent slab avalanches are lurking but not on every slope. You'll have to dig into the snowpack and look for a layer of facets near an obvious layer of dust. Also watch for this problem on slopes with shallow snow like in steep rocky areas. Triggering an avalanche in new snow and wind blown snow remains possible.
Description:
Despite a cold morning, the strong March sunshine should quickly warm southerly facing slopes. The first day new snow receives strong sunshine and heat is always a red flag for loose wet avalanches. The riding quality on sun exposed slopes should deteriorate as the danger for this problem rises. You may see pinwheels or rollerballs tumbling downhill especially under exposed rock bands as an indication that loose, wet avalanches may start occuring. The main threat isn't triggering one, but having one hit you from above.
Description:
Aside from the two primary problems listed above. Some storm slab and wind slab avalanches remain possible. These are becoming less likely but the possibility remains. Photo below shows an example of a small storm slab avalanche triggered yesterday at the head of Big Cottonwood Canyon. Also, watch out for large cornices that have grown even larger with recent snowfall. These monsters may break closer to the ridge than you'd expect.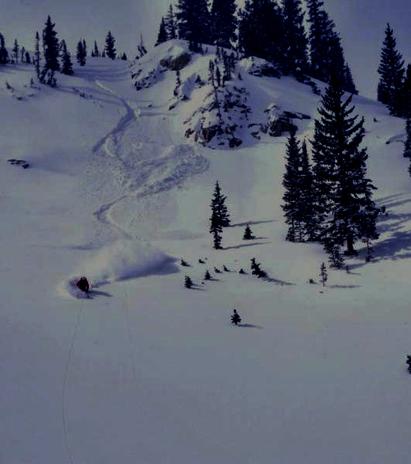 General Announcements:
CLICK HERE FOR MORE GENERAL INFO AND FAQ
The UAC has new support programs with Outdoor Research and Darn Tough. Support the UAC through your daily shopping. When you shop at Smith's, or online at Outdoor Research, REI, Backcountry.com, Darn Tough, Patagonia, NRS, Amazon, eBay  a portion of your purchase will be donated to the FUAC. See our Donate Page for more details on how you can support the UAC when you shop.
Benefit the Utah Avalanche Center when you buy or sell on eBay - set the Utah Avalanche Center as a favorite non-profit in your eBay account here and click on eBay gives when you buy or sell. You can choose to have your seller fees donated to the UAC, which doesn't cost you a penny
This information does not apply to developed ski areas or highways where avalanche control is normally done. This advisory is from the U.S.D.A. Forest Service, which is solely responsible for its content. This advisory describes general avalanche conditions and local variations always occur.
Rose: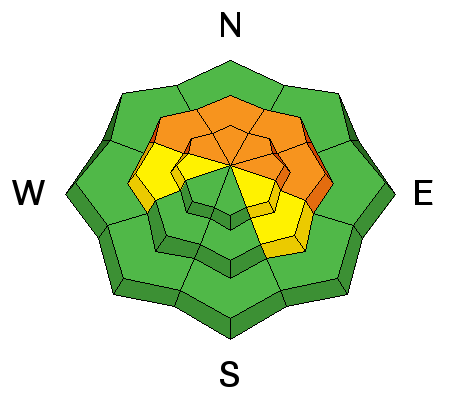 Rose: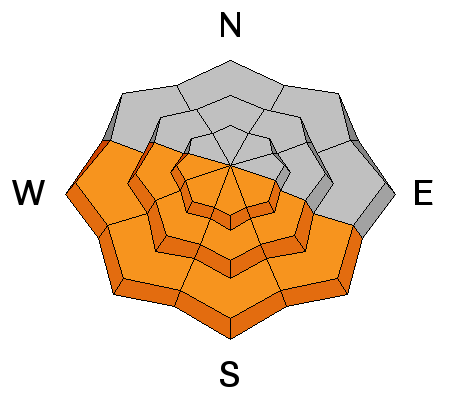 Rose: