Greg Gagne
Blog: Week in Review (Dec 22-28)
Week in Review (12/22 - 12/28)
Progression of danger roses and overall hazard rating from 12/22 - 12/28. (Click on the day of the week for the archived forecast for that day.)
Friday
Saturday
Sunday
Monday
Tuesday
Wednesday
Thursday







Moderate Considerable Considerable HIGH HIGH Considerable Considerable
Summary: This past week was punctuated by snow and wind which quickly overloaded the weak faceted snow that formed early this season, creating very hazardous avalanche conditions.
Friday December 22 was clear with increasing winds and clouds, ahead of a two-part storm system that would bring heavy snow and wind to the Wasatch mountains.
Saturday December 23 involved increasing avalanche hazard with winds and storm snow overloading our weak snowpack. Storm totals in the Cottonwoods and along the Park City ridgeline were 12-18" with 1" of water. There were several remotely-triggered and natural avalanches reported during the day.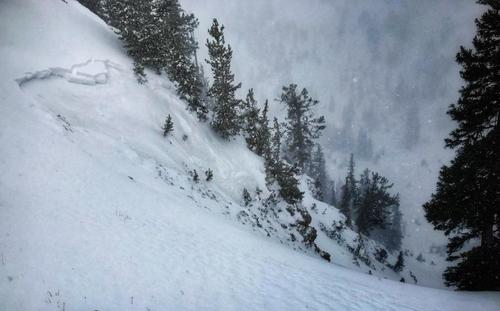 Sunday December 24 included collapsing of the snowpack, and continued remote and natural avalanches.
Monday December 25 The UAC issues an Avalanche Warning with continued snow and wind. 3-9" of dense snow is recorded overnight from the Provo to the Ogden mountains. These small totals were enough to finally tip the scales, with avalanches breaking down 12-24" into deeper, faceted layers near the ground.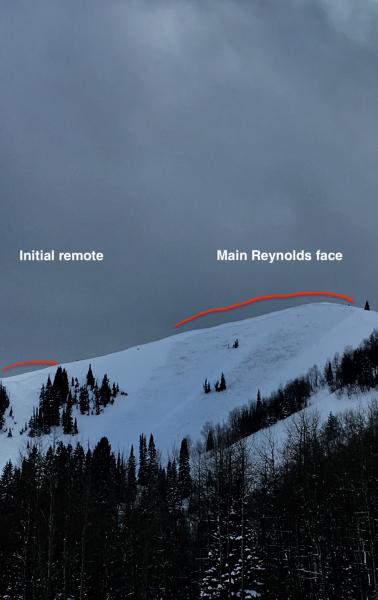 Tuesday December 26 The Avalanche Warning is extended. Storm totals since 12/22 in the Salt Lake, Park City, and Ogden mountains are 18-24". Widespread natural and remotely-triggered slides were reported, and the recent storm snow has finally overloaded the weak layers in the base of the snowpack.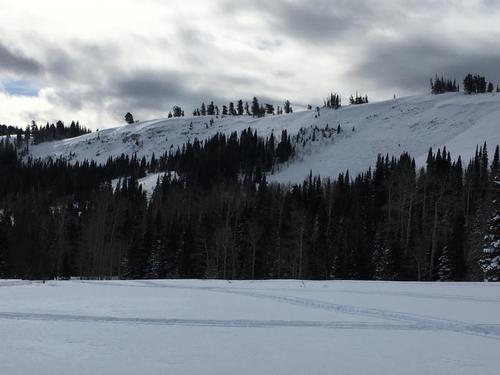 Wednesday/Thursday December 27/28 - The storm track retreats to the north, leaving the Wasatch high and dry. But persistent weaknesses remain with both natural remotely-triggered avalanches reported.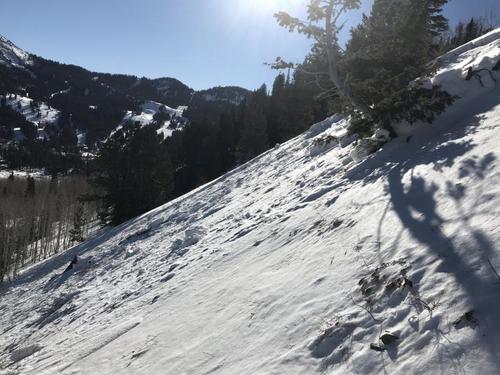 There were several close calls during this time, including professional ski patrollers performing snow safety, as well as four partial burials in the Ogden area mountains. There was also a very close call on Tuesday in the Chalk Creek drainage in the Uintas.