Observer Name
Brett Kobernik
Observation Date
Avalanche Date
Region
Chute Camp Site
Location Name or Route
Camp Chutes
Elevation
9,200'
Aspect
Northeast
Trigger
Natural
Avalanche Type
Wet Slab
Avalanche Problem
Wet Snow
Weak Layer
Facets
Depth
5'
Width
3,500'
Vertical
700'
Comments
This is the most significant avalanche that has released in Huntington Canyon since the Seeley Fire of 2012.  This avalanche removed the most standing burned trees in any single avalanche event. 
The main avalanche was in the south end of the Camp Chutes.  It was a result of faceted snow in the basal layers forming early in the season and remaining remarkably weak through the entire season.  Boot penetration was to the ground for the majority of the winter.  The trigger of this avalanche was numerous days of warming temperatures.  It was the first time that the warming temperatures affected the faceted snow near the ground.  There was indication that avalanches like this could happen.  First, there was a series of wet slab avalanches lower in Huntington Canyon on east facing aspects that occurred on March 23rd (
DETAILS HERE
).  Next, on April 5th, a few more wet slab avalanches released on more northerly facing slopes (
DETAILS HERE
).  Finally, after more consequetive days with warm weather, this avalanche released on a northeast facing slope much higher in elevation than the previous activity.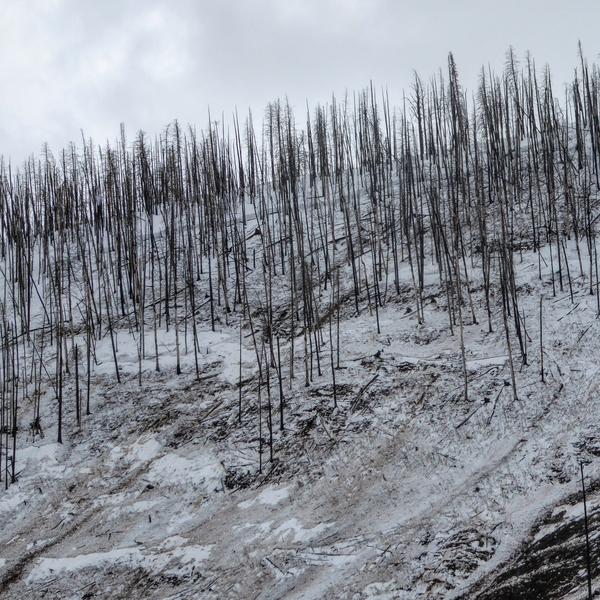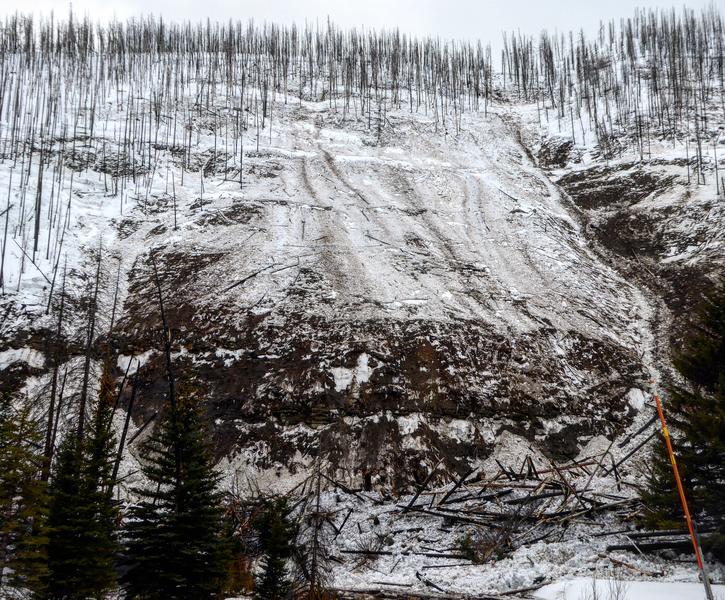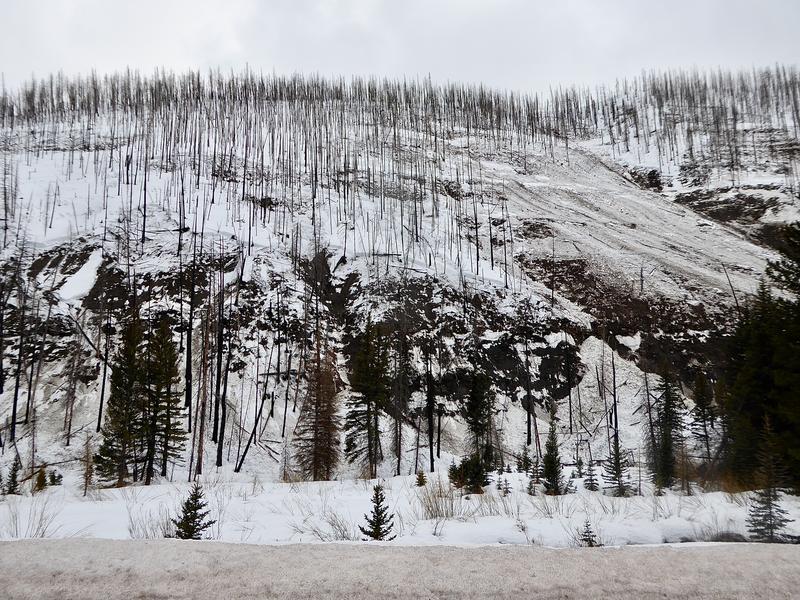 Comments
The debris from this avalanche blocked Huntington Creek and diverted the flow for a few days.  It may have done some infrastructure damage to the Forest Service campground which sits directly below the avalanche path.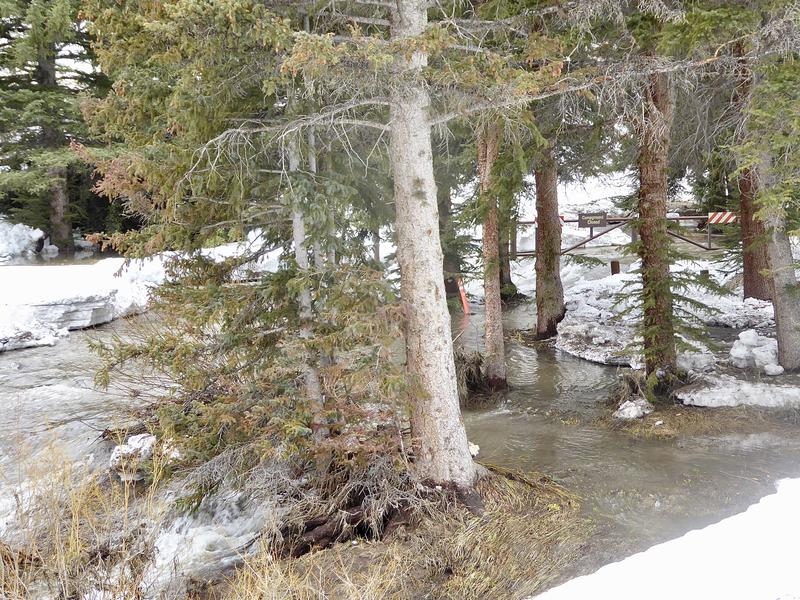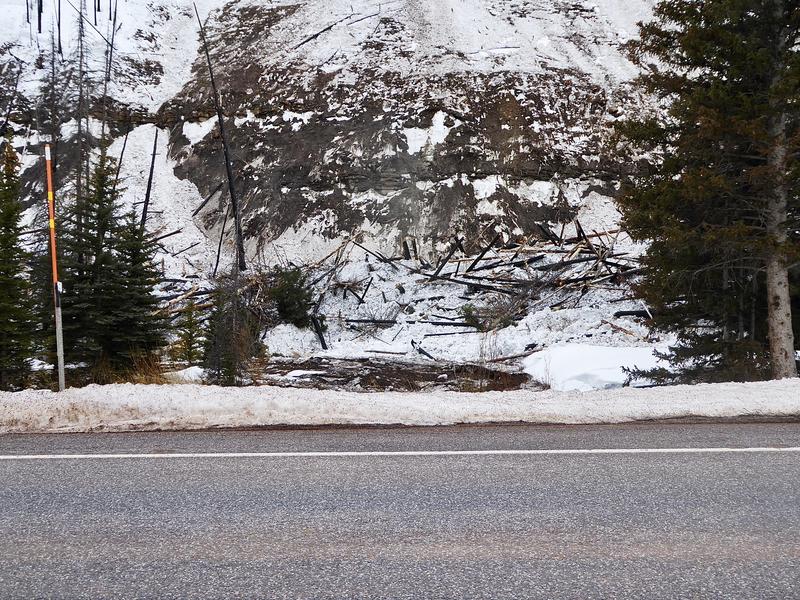 Comments
A second fairly large avalanche released adjacent to the larger avalanche.  Given the faceted weak layer it is likely that this avalanche released at the same time the larger one did.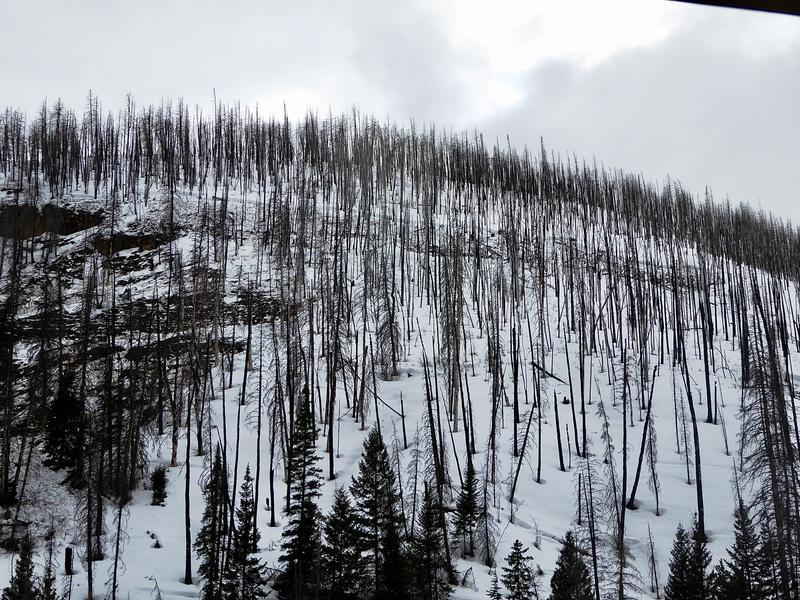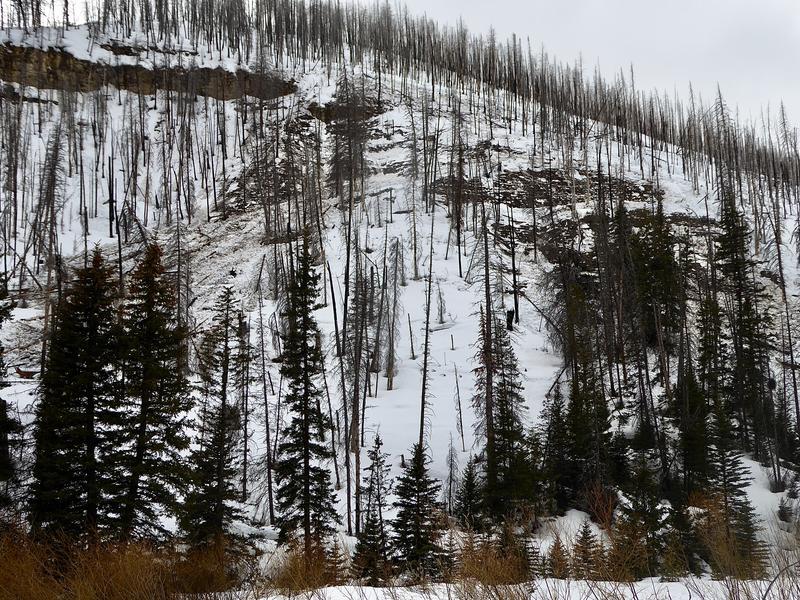 Coordinates