Observer Name
Brett Kobernik
Observation Date
Avalanche Date
Region
Huntington Canyon
Location Name or Route
Blue Cut down through Avalanche Alley
Elevation
8,600'
Aspect
East
Slope Angle
40°
Trigger
Natural
Avalanche Type
Wet Slab
Avalanche Problem
Wet Snow
Weak Layer
Facets
Depth
3'
Width
60'
Vertical
300'
Comments
A natural avalanche cycle occurred in Huntington Canyon mid day on March 23rd.  The snowpack was shallow with VERY loose dry cold faceted snow comprising the bottom 18 inches of the pack with a weak slab on top of that consisting of a number of heat crusts sandwiched around some stronger storm snow.  Boot penetration was basically to the ground for the majority of the winter. 
The warm temperatures on the 23rd were finally enough to warm the very loose faceted snow for the first time of the season.  It also warmed and weakend the slab near the surface.  This resulted in a fairly widespread series of natural wet slab avalanches and some wet point release avalanches. 
The wet slabs were not all that wide, generally in the 30 to 70 foot wide range.  Depth averaged about 3 feet and in general they ran about 300 feet vertical.  All the slopes that ran were at least 40 degrees in steepness.  They all faced generally east facing with no activity on the west facing paths.
Once the avalanches started to run, they entrained all of the snow to the ground for the entire length of the paths.  There were no staunchwalls.  This is what produced the significant piles of debris on the road.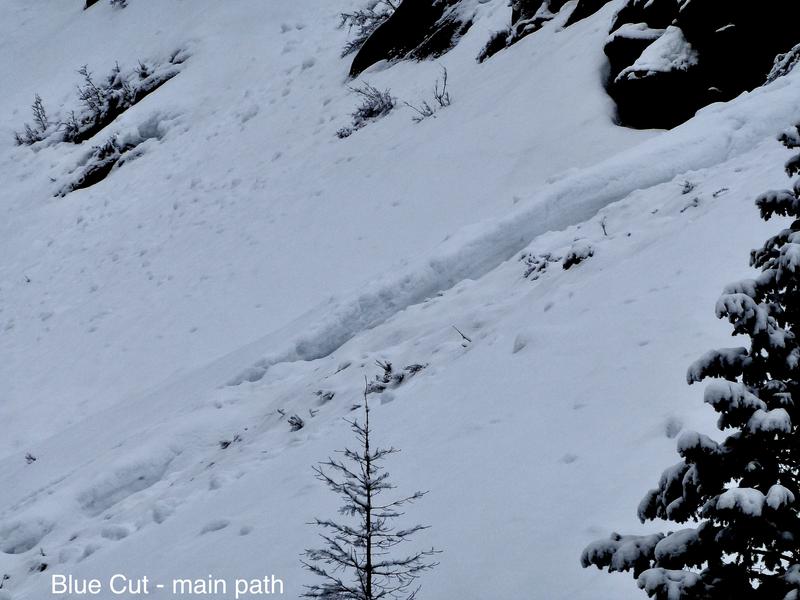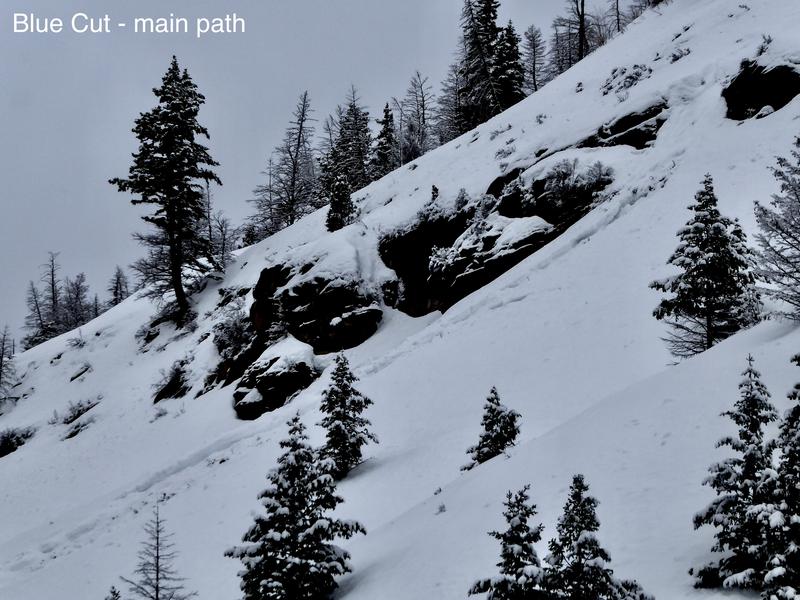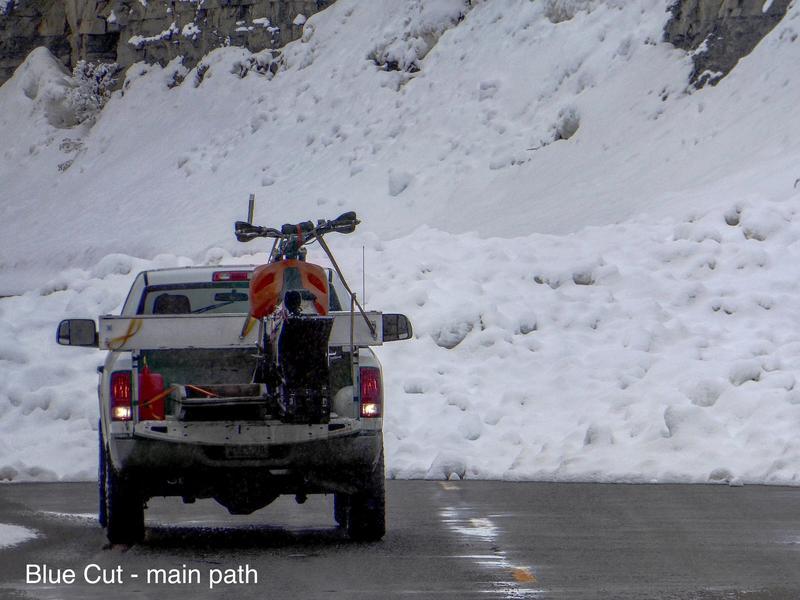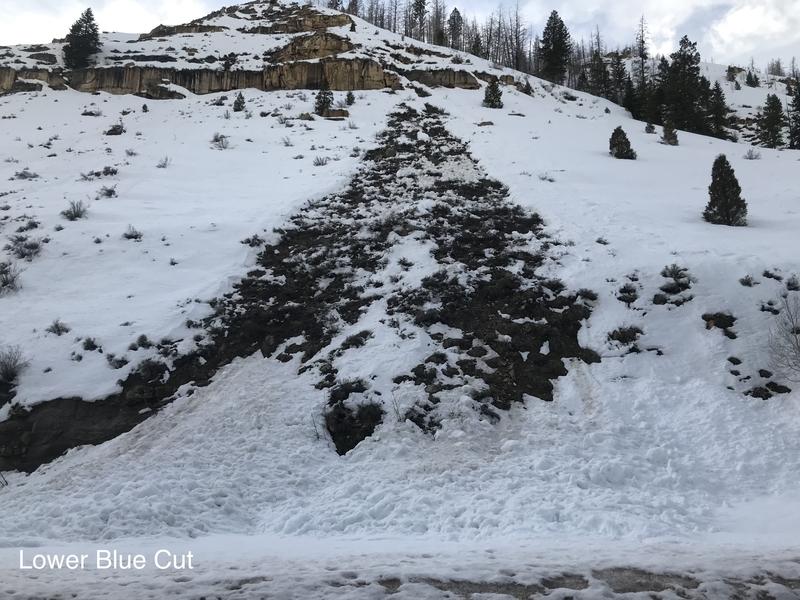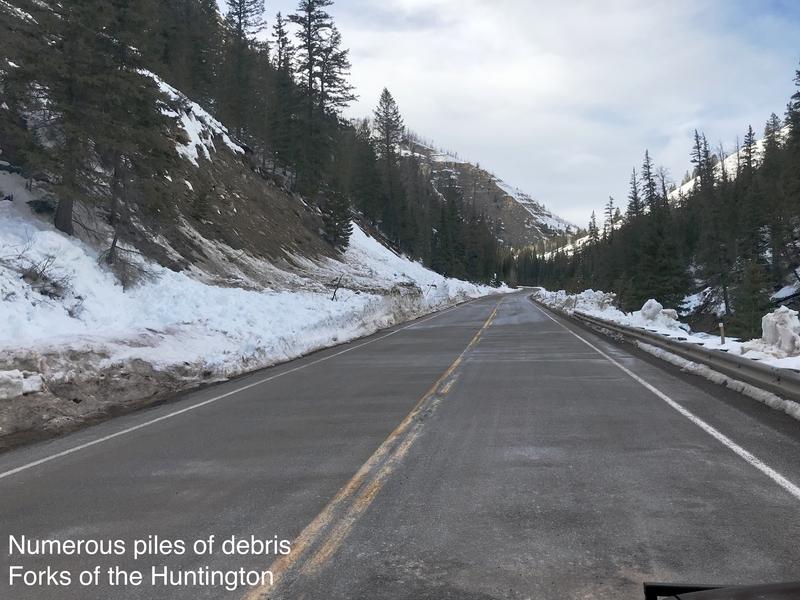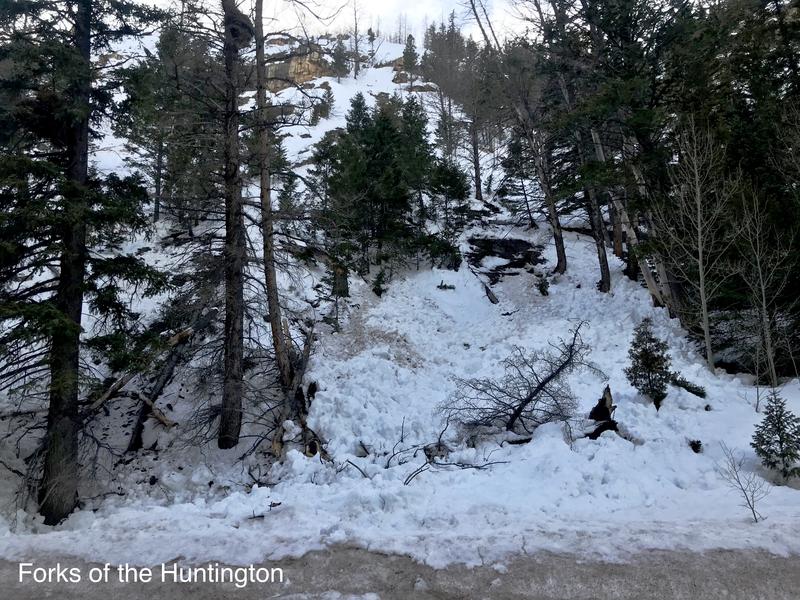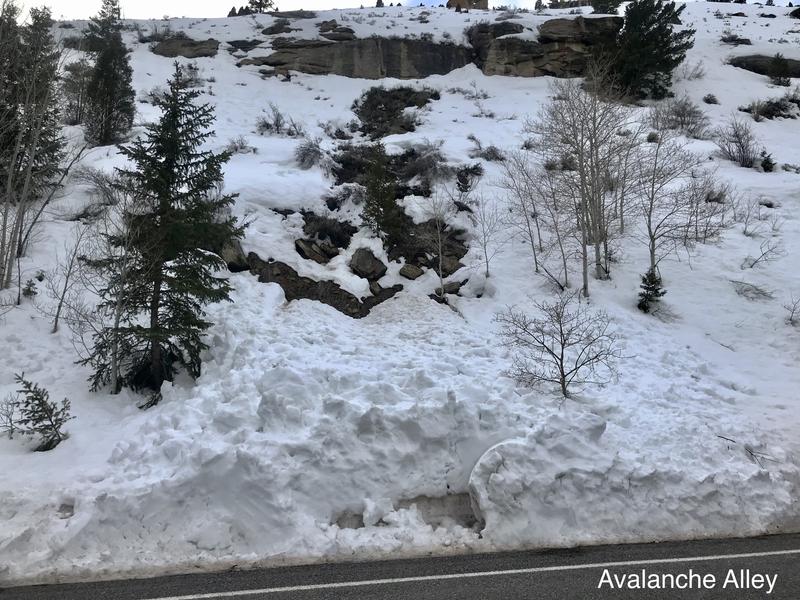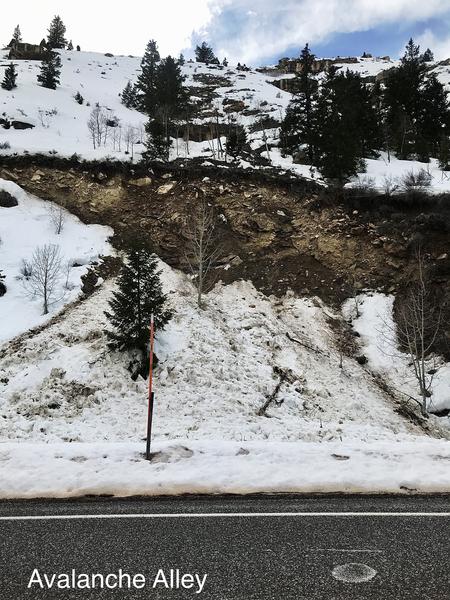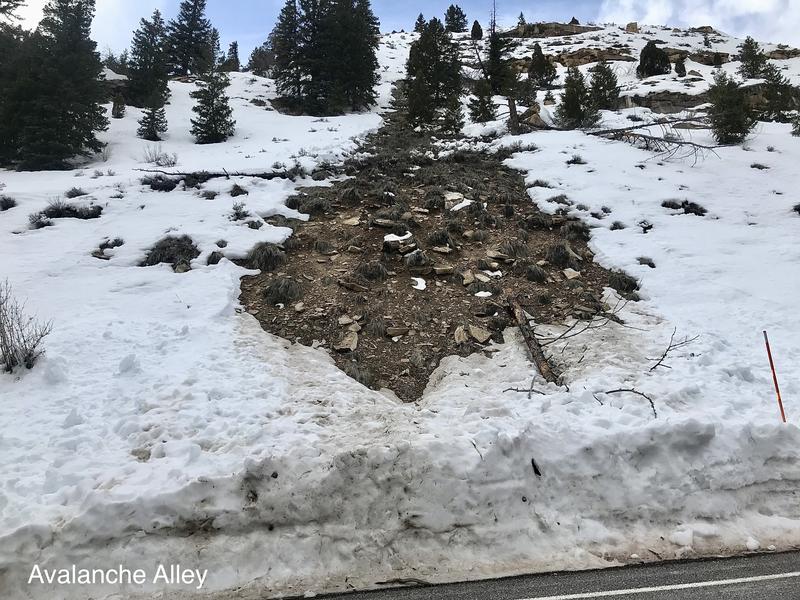 Coordinates