Observation Date
Avalanche Date
Region
Salt Lake » Snake Creek » Lavina Creek » First Cornice
Location Name or Route
1st Cornice, Lavina Creek
Trigger
Snowmobiler
Trigger: additional info
Unintentionally Triggered
Avalanche Type
Hard Slab
Avalanche Problem
Persistent Weak Layer
Weak Layer
Facets
Comments
Many, many thanks to those involved for quickly reporting the avalanche to the Utah Avalanche Center.
1. It allows us to provide other backcountry users with real time information via text and IG, that may save lives.
2. It can prevent an unnecessary search should someone notice the debris and think there might be someone buried.
Weather: The 3 week period from mid February through early March was one of the snowier periods of a dry winter. The final storm in the period was from March 3rd through 5th, and was proceeded by strong southwesterly winds on March 1st and 2nd. Snow and water totals at Brighton (9,500') were 17" of snow, containing 1.17" of water. At Park City Mountain Resort reported 12" of snow fell, containing .95" of water. This was followed by dry and warm weather March 5th through 10th.
Recent Avalanche Activity: A number of natural avalanches within the storm snow occurred on many aspects and elevations during the Sunday storm with a few stepping into old snow. In the following days, the following avalanches were human triggered into old faceted snow either at the early/mid-Feb facet interface and/or at the depth hoar near the ground.
03/6/2018 Salt Lake region: Accident: Major Evans Gulch, Snowmobiler trigger - 3' deep - 500' wide
03/6/2018 Salt Lake region: Avalanche: Mt Olympus, Snowboarder trigger - 3' deep - 15' wide
03/6/2018 Salt Lake region: Avalanche: Mill Canyon, Skier trigger - 2.5' deep - 200' wide
03/5/2018 Salt Lake region: Avalanche: Mary Ellen, Snowmobiler trigger - 3' deep - 45' wide
03/8/2018 Salt Lake region: Avalanche: Kessler Peak, Skier trigger - 4' deep - 600' wide
Photos: from the party - thanks!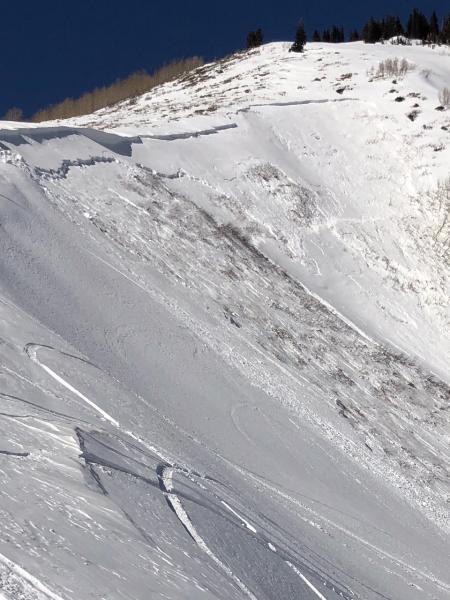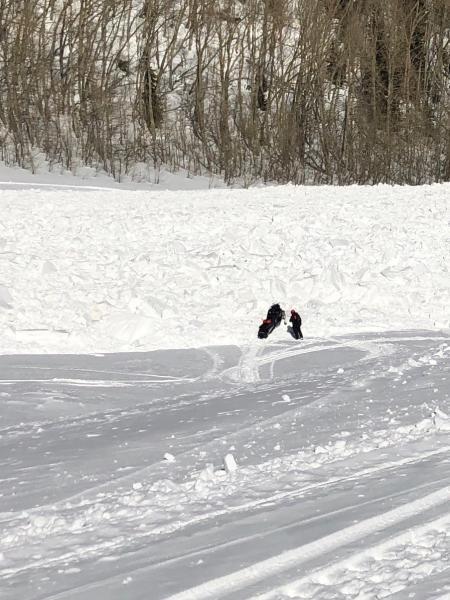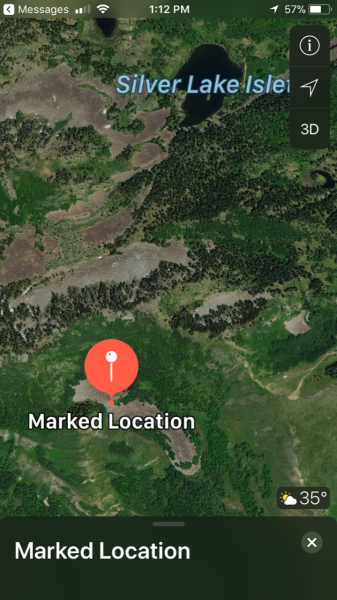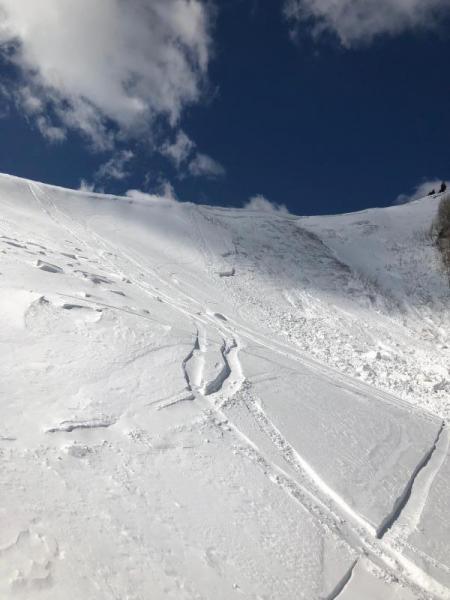 Comments
The riders put together this great report below.
BOTH RIDERS WHERE EQUIPPED WITH RADIOS, BEACONS, PROBES, AND SHOVELS.
SECOND RIDER WAS EQUIPPED WITH AIRBAG BUT DID NOT HAVE TO DEPLOY.
Do to a lucky rider and a quick thinking rider, no one was caught in the slide and within 15 minutes it was reported to the Utah avalanche center to inform other riders that no one was buried as well as to be safe.