Forecast for the
Uintas Area Mountains
Issued by Mark Staples for
Sunday, April 24, 2022
UPDATE - Sunday, April 24 at 5 a.m.
HEADS UP - Up to 15 inches of snow plus winds from the north has made great riding but increased the threat of avalanches in the new snow and wind drifted snow. Additionally, periods of sun and warmth today or at the start of this coming week will cause the new snow to possibly become unstable. Scroll down to the weather & snow section for updated info on the weather
---
During the spring, there are typically three different avalanche problems:
1. Wet Snow: Wet loose avalanches, wet slab avalanches, and lastly glide avalanches.
2. New Snow: New storm snow instability as soft slab avalanches and loose dry avalanches.
3. Wind Drifted Snow: Wind slabs - soft or hard drifts of wind-blown snow.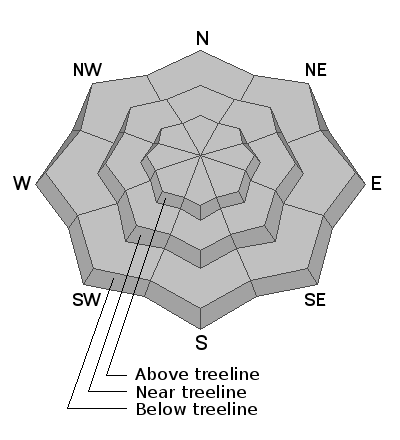 Learn how to read the forecast
here