Forecast for the
Uintas Area Mountains
Issued by Craig Gordon for
Thursday, March 14, 2019 - 3:01am
In the wind zone, at and above treeline, you'll find CONSIDERABLE avalanche danger. Human triggered avalanches, breaking a couple feet deep in the new storm snow, are LIKELY on all steep wind drifted slopes, especially those facing northeast, east, southeast and south.
While less widespread, steep slopes at mid elevations offer MODERATE avalanche danger and human triggered avalanches are POSSIBLE on steep wind drifted slopes.
Lose the wind and you lose the problem. Simply steer towards wind sheltered terrain where you'll find LOW avalanche danger.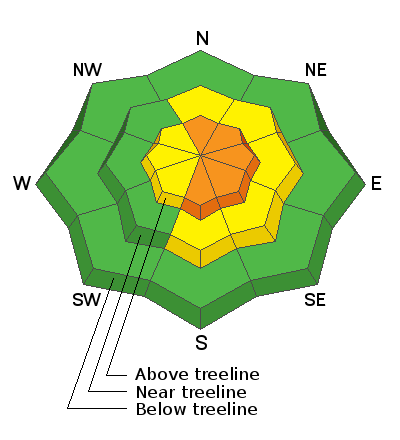 Learn how to read the forecast
here