Forecast for the
Salt Lake Area Mountains
Issued by Evelyn Lees for
Sunday, February 10, 2019 - 6:25am
It will be a day of increasing avalanche danger, with natural avalanches possible this afternoon and tonight during heavy snowfall and period of strongest winds.
The avalanche danger is CONSIDERABLE on and below steep, wind drifted slopes at mid and upper elevations. Human triggered avalanches are likely and natural avalanches may become possible. Avoid being on or beneath the heavily corniced ridgelines and in avalanche runout zones such as gullies and couloirs being loaded by the wind or heavy snow.
Seek out non wind-drifted terrain .
Wind sheltered, mid elevation terrain has a MODERATE danger,
and much better turning conditions.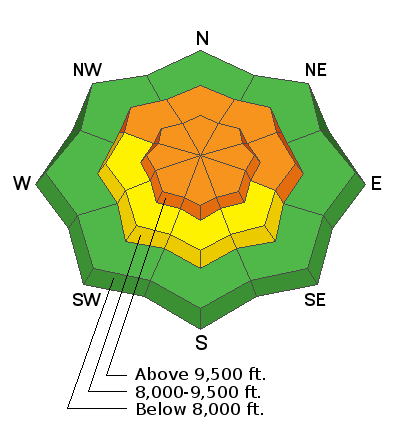 Learn how to read the forecast
here