Forecast for the
Salt Lake Area Mountains

Issued by Nikki Champion for
Tuesday, January 4, 2022
The avalanche danger is
CONSIDERABLE
on mid and upper elevation slopes facing west through north and east. Avalanches may break down 4-6' deep (possibly deeper) and hundreds of feet wide. Natural avalanches are possible, and human-triggered avalanches are likely. Avoid this terrain because those avalanches will kill you.
---
Watch for and avoid any freshly formed wind drifts on slopes facing southwest, south, and southeast which have a
MODERATE
avalanche danger at mid and upper elevations.
---
Pay attention to changing weather patterns. As this next storm system develops, it will bring new snowfall, warm temperatures, and high winds, with that the avalanche danger will rapidly rise.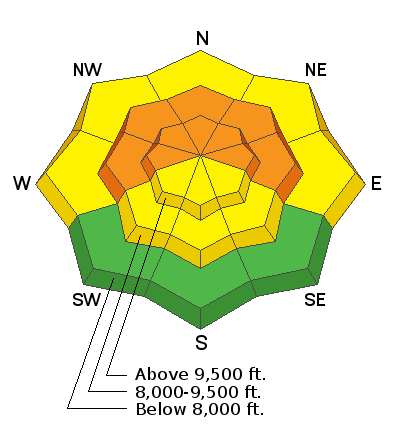 Learn how to read the forecast
here