Observation Date
Observer Name
Champion/Talty/Collett
Region
Salt Lake » Big Cottonwood Canyon » Mill D North » Little Water
Location Name or Route
Little Water - Firewater Avalanche
Comments
Headed out today to investigate the large remotely triggered avalanche on the Firewater run of Little Water Peak that was triggered on 1/02/2022 (HS-ASr-R4-D3-G). When we got into the avalanche and did a crown profile, what we found was this avalanche failed initially in 1.5-2mm facets above a firm pencil hard crust. After failing within those facets, this avalanche stepped down to the facets at the ground in many places.
The average crown depth was approx 4', with the deepest points being close to 12' in wind-loaded zones. The slab sitting atop the facets averaged a 1 finger hardness.
Photos below of crown, average depth 4'.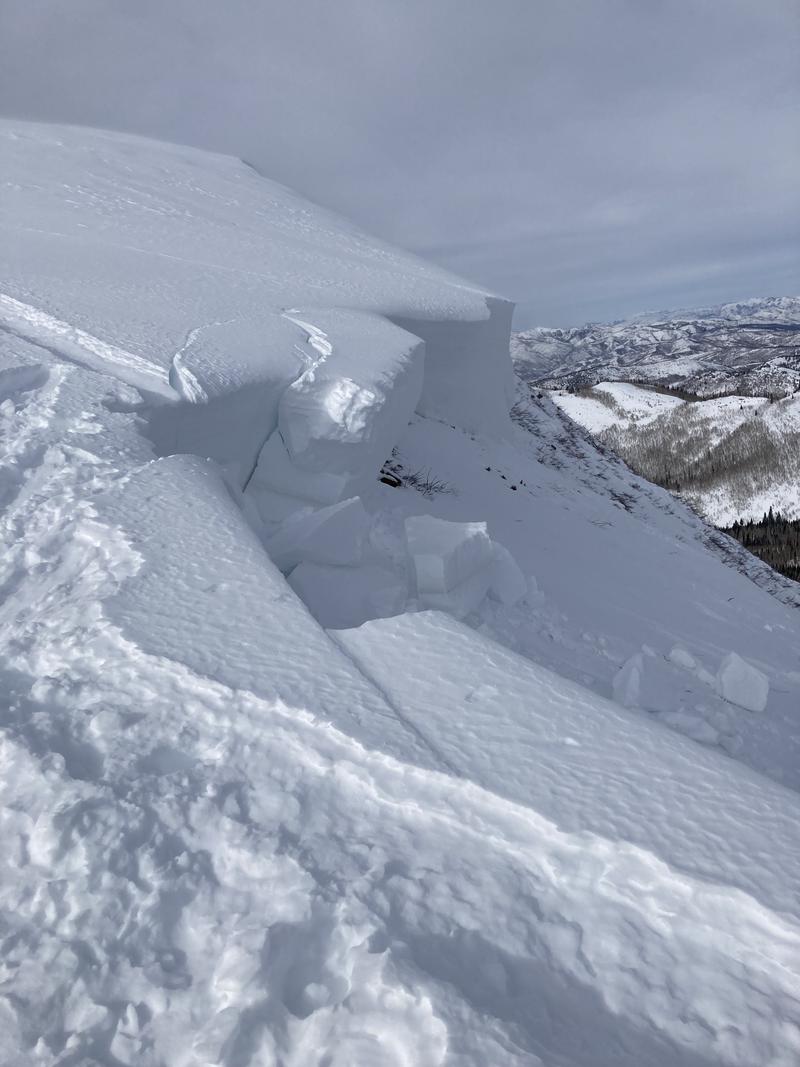 Photo of the crown at one of its deepest points - approx 12'.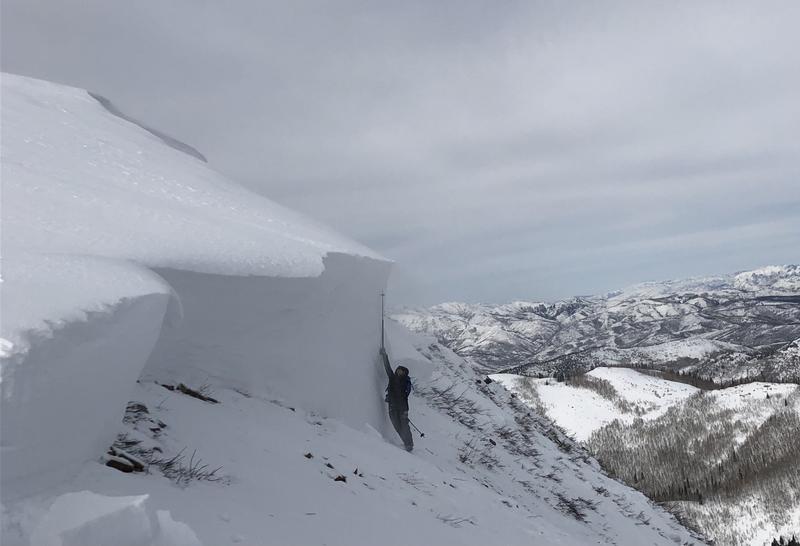 Crown profile from area resembling average crown depth.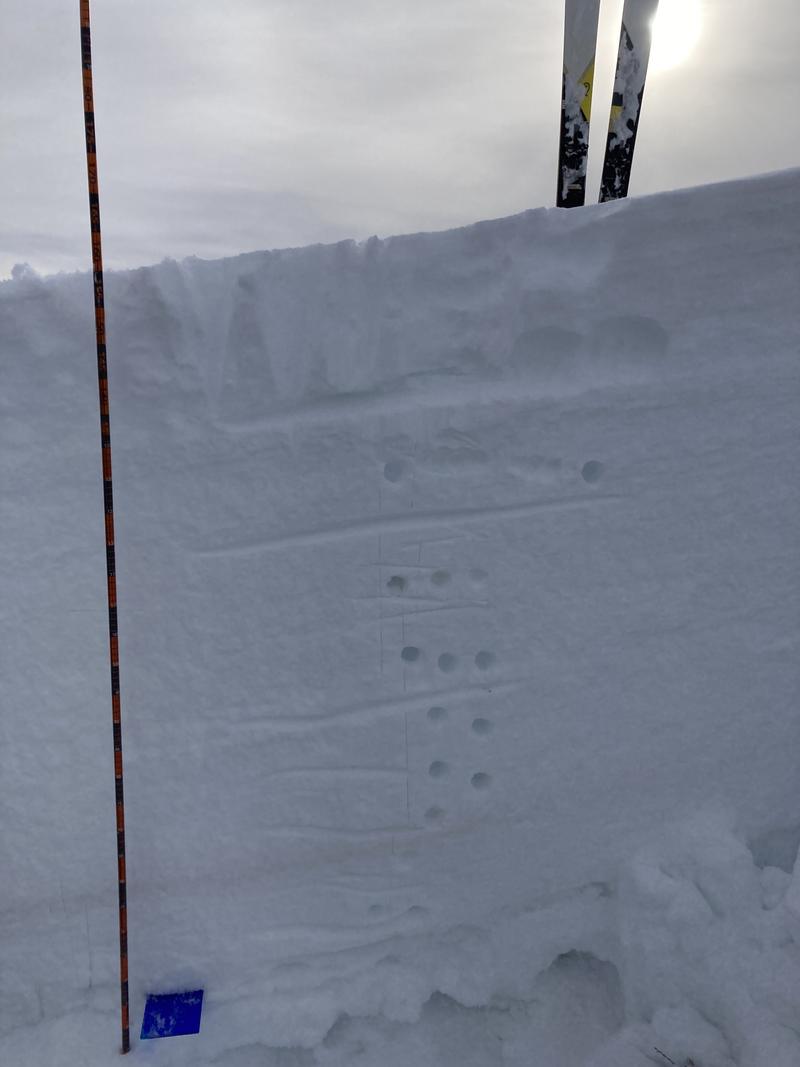 Some cupping facets form within the bottom layer of facets at the ground.
---
This slab facet interface is becoming deeper, and more stubborn to trigger, but as yesterday showed is still very present. While this problem will eventually heal with more time, and more snow - right now, we know that the poor snowpack structure still exists on almost all mid and upper elevation slopes facing W-N-E, and we cannot trust those slopes while we continue to see such large and destructive avalanches.
Video
Today's Observed Danger Rating
Considerable
Tomorrows Estimated Danger Rating
Considerable
Coordinates