Forecast for the
Provo Area Mountains

Issued by Trent Meisenheimer for
Saturday, May 6, 2023
During the spring, there are typically three different avalanche problems:
1. Wet Snow: Wet loose avalanches, wet slab avalanches, and lastly glide avalanches.
2. New Snow: New storm snow instability as soft slab avalanches and loose dry avalanches.
3. Wind Drifted Snow: Wind slabs - soft or hard drifts of wind-blown snow.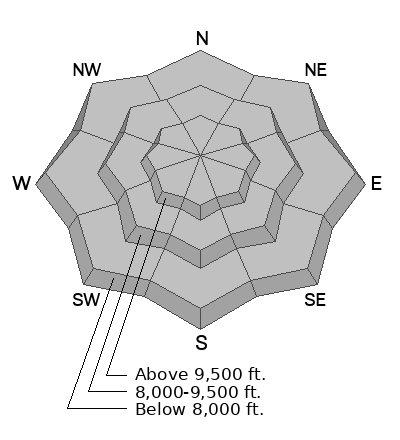 Learn how to read the forecast
here