Forecast for the
Provo Area Mountains
Issued by Trent Meisenheimer for
Monday, April 15, 2019 - 7:33am
The avalanche danger is MODERATE for wind drifted snow at all upper elevations and at mid elevation northeast through easterly facing terrain. Strong southerly winds will create deeper and more dangerous slabs of snow throughout the day across specific terrain features and human triggered avalanches are possible.
---
At the low to mid elevations it's raining and you will find damp, wet, soggy snow; along with a MODERATE danger for wet snow avalanches.
---
Evelyn Lees will be updating the Salt Lake City, Ogden and Provo forecast Tuesday morning (April 16 th) by 7:30 am.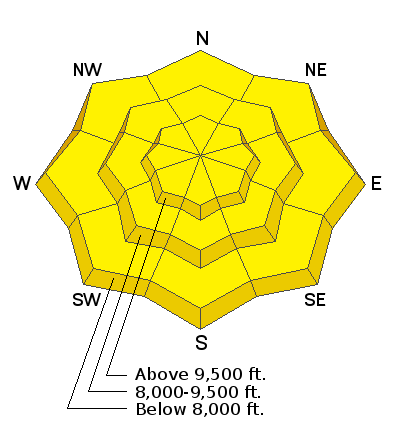 Learn how to read the forecast
here