Forecast for the
Provo Area Mountains

Issued by Drew Hardesty for
Wednesday, December 7, 2022
TRICKY AND DANGEROUS
A CONSIDERABLE avalanche danger exists on steep west to north to southeast facing slopes at the mid and upper elevations. Human triggered avalanches 1-3' deep and up to 400' wide are likely...and may be triggered at a distance. A MODERATE avalanche danger exists on all south and southwest facing slopes and in the low elevation bands.
NOTE that loose dry new snow avalanches are possible in steep northerly terrain again today.
Travel Advice: Choose low angle terrain with nothing steep above.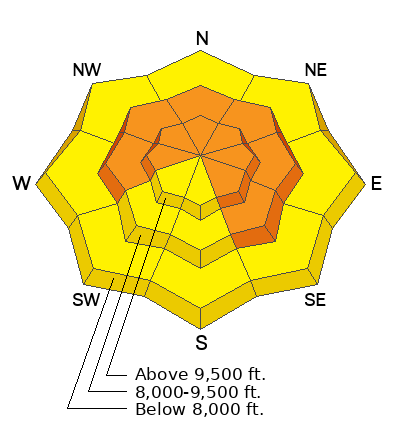 Learn how to read the forecast
here