Forecast for the
Provo Area Mountains

Issued by Trent Meisenheimer for
Saturday, December 3, 2022
Today we have a CONSIDERABLE avalanche danger on all mid and upper-elevation steep slopes where avalanches can break 1-4' deep and hundreds of feet wide, failing on a persistent weak layer of faceted snow.
Today is NOT the day to mess with steep avalanche-prone terrain. Meaning any slope steeper than 30° degrees in slope steepness. Avalanches can be triggered remotely (from a distance) and travel long distances into the flats.
---
Great riding conditions will be found in low-angled, wind-sheltered terrain with nothing steep above or adjacent to you.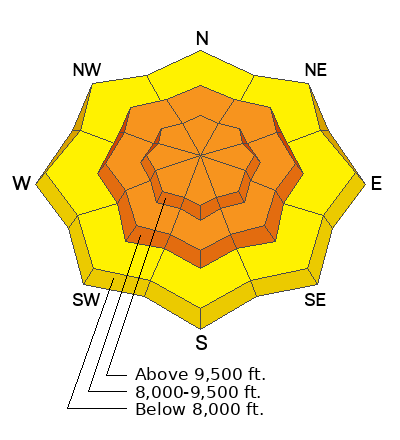 Learn how to read the forecast
here