Observer Name
Wilson, Hardesty
Observation Date
Avalanche Date
Region
Salt Lake » Big Cottonwood Canyon » 10420
Location Name or Route
10420 ridge
Elevation
9,600'
Aspect
North
Slope Angle
38°
Trigger
Skier
Trigger: additional info
Remotely Triggered
Avalanche Type
Soft Slab
Avalanche Problem
Persistent Weak Layer
Weak Layer
Facets
Depth
15"
Width
150'
Vertical
100'
Comments
Triggered avalanche remotely from ridge line. Several hundred yards earlier we collapsed a similar slope and saw cracking (crown, flanks and would-be stauchwall) of a piece of snow that didn't quite slide.
Noticed another soft slab avalanche on Lackawaxen (east facing off Clayton peak).
also collapsing in lower elevation (8,800') north, and even in upper elevation south.
facets on all aspects, under friable crust on southwest.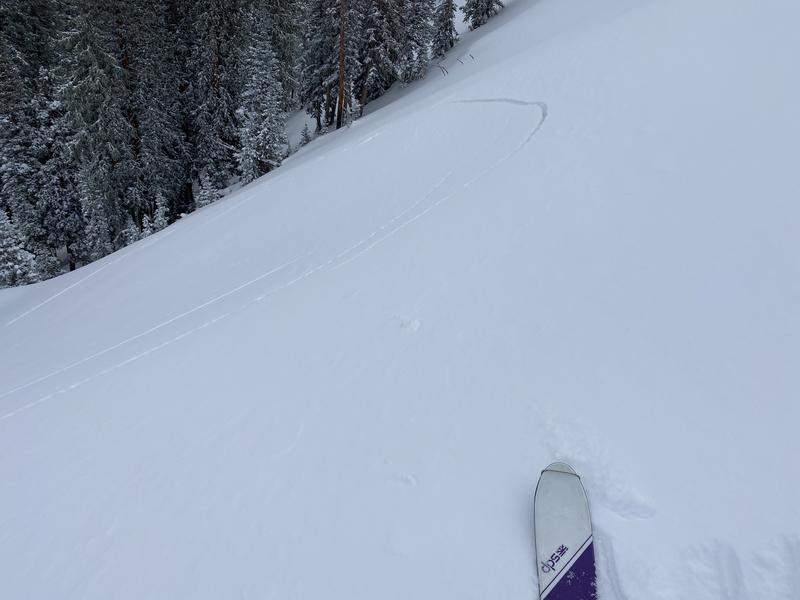 Coordinates