Forecast for the
Provo Area Mountains
Issued by Greg Gagne for
Monday, December 3, 2018 - 7:31am
The avalanche danger is CONSIDERABLE on mid and upper elevation aspects facing northwest through north and east. Human triggered avalanches are LIKELY where you can expect avalanches to break 2-3' feet deep and over several hundred feet wide. Avalanches can be triggered from a distance, from below on lower-angled slopes, and on slopes that have already slid this year.
There are much safer riding alternatives on southerly aspects.

There is also a Moderate hazard for sluffing in the loose storm snow, as well as isolated pockets of fresh wind drifts on upper elevation aspects facing east and southeast.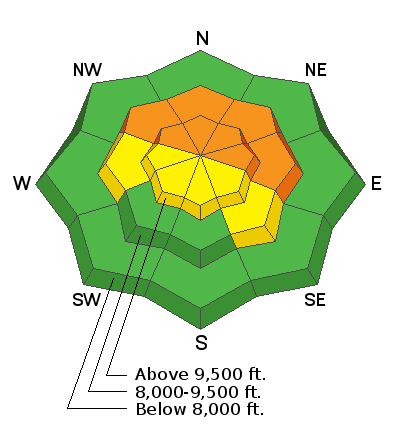 Learn how to read the forecast
here