Forecast for the
Provo Area Mountains

Issued by Dave Kelly for
Thursday, November 3, 2022
Avalanches are possible if you're traveling in the mountains. The main issue will be fresh deposits of wind-drifted snow that could produce slab avalanches. However, in some places where 2-3 feet of snow may accumulate, the new snow alone may produce soft slab avalanches or sluffs of new snow. Wind drifts look rounded and pillowy and form on the leeward side of terrain features. Be particularly cautious in steep terrain during periods of increased snowfall and winds.
Heads up for this weekend's wet, warm, and windy storm.
NOTE: As we get up and running this season please consult the updated Salt Lake Forecast and check out our observations page. We will continue updating information about weather in the Provo area mountains but will hold off issuing danger ratings until coverage increases and we get more snowpack data.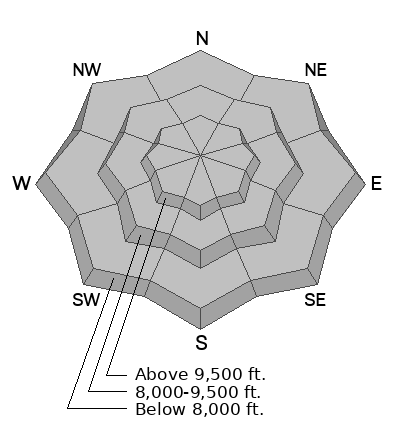 Learn how to read the forecast
here