Forecast for the
Moab Area Mountains
Issued by Eric Trenbeath for
Saturday, January 5, 2019 - 6:38am
With a storm on the way, expect the avalanche danger to rise by tomorrow!
The avalanche danger remains
MODERATE
on steep slopes that have recent deposits of
wind drifted snow.
Wind slabs continue to be found in unusual places on slopes facing W-S-SE, and at mid elevations. Avoid slopes with a smooth rounded appearance or that show signs of instability such as cracking in the snow surface. There also remains an isolated, or
MODERATE
danger for avalanches stepping down 2'-4' deep into buried, persistent weak layers of loose, sugary, faceted snow. Northerly facing slopes with steep, rocky, and more radical terrain are the most suspect for this type of avalanche.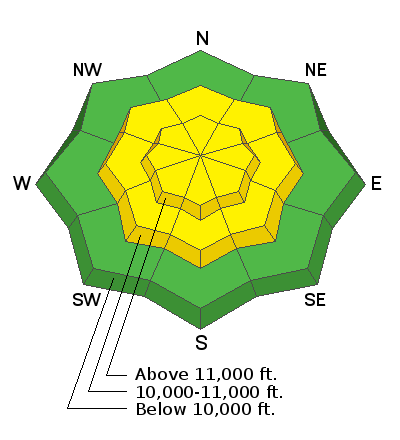 Learn how to read the forecast
here