Forecast for the
Logan Area Mountains
Issued by Paige Pagnucco for
Saturday, April 28, 2018 - 11:24am
We're done issuing danger ratings, and you'll have to evaluate conditions in the backcountry based on weather. In the springtime, conditions are fairly predictable. Snow storms bring an increase in potential for wind slab and storm snow avalanches. As the fresh snow is warmed it is prone to loose wet avalanche activity. Prolonged warmth, very warm temperatures, poor overnight refreezes, and/or rain-on-snow may lead to more dangerous loose wet and wet slab avalanche conditions.
Avoid steep drifted slopes and those with saturated surface snow.
Stay off and out from under ridge-top cornices.
Evaluate snow and terrain carefully.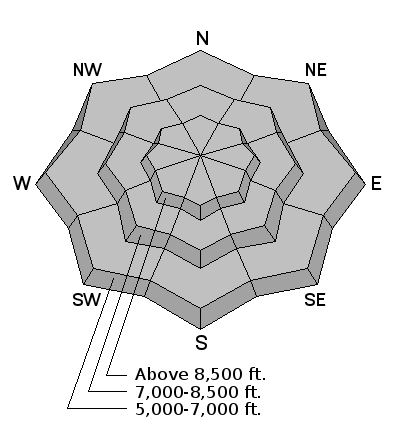 Learn how to read the forecast
here