Forecast for the
Logan Area Mountains
Issued by Toby Weed for
Sunday, March 10, 2019 - 6:26am
MODERATE: Heightened avalanche conditions exist at mid and upper elevations in the Logan Zone. Human triggered soft slab or wind slab avalanches 1 to 2 feet deep are possible today. In some areas avalanches could fail on a persistent weak layer of surface hoar or sugary faceted snow buried by this week's storm.
Evaluate snow and terrain carefully, and make conservative decisions.
Avoid ridge top cornices and steep slopes with recently wind drifted snow.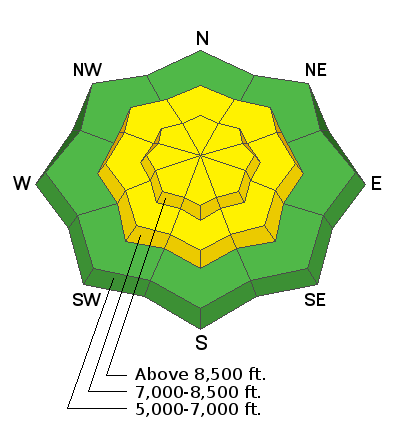 Learn how to read the forecast
here