Forecast for the
Logan Area Mountains

Issued by Toby Weed for
Wednesday, November 9, 2022
Very strong south winds and significant accumulations of heavy snow overnight created HIGH avalanche danger on drifted upper elevation slopes in the backcountry.
Very dangerous avalanche conditions exist, and avalanches of wind drifted snow are likely in exposed terrain. People are likely to trigger soft slab avalanches of storm snow, even in more sheltered terrain, and natural avalanches are most likely during periods of particularly heavy snowfall and/or wind loading. The danger will continue to rise and become more widespread as the powerful winter storm continues.
People should avoid travel on or under upper elevation slopes steeper than 30 degrees.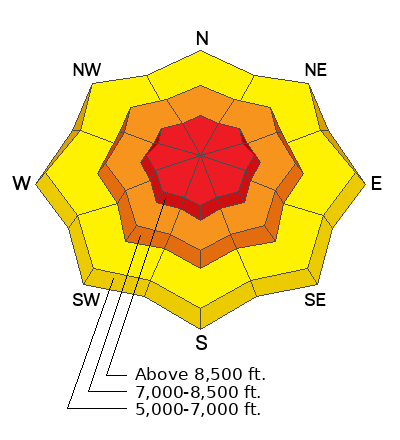 Learn how to read the forecast
here