These are some of our favorite books to get you started and to re-read every winter:
Staying Alive in Avalanche Terrain
Staying Alive in Avalanche Terrain
, by Bruce Tremper. The more you know about snow stability, the better your travel and rescue skills. And the sharper your decision making, the better you'll be able to avoid avalanche danger and have more fun in the winter backcountry. In
Staying Alive in Avalanche Terrain
, 3rd Edition, acclaimed snow and avalanche expert Bruce Tremper provides easy-to-understand avalanche safety tips and skills, including the latest snow research and techniques for evaluating snowpack, as well how to rescue companions in the event of an avalanche.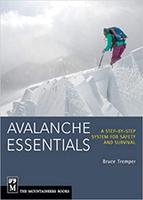 Avalanche Essentials
Avalanche Essentials: A Step by Step System for Safety and Survival
, by Bruce Tremper. Avalanche safety educator Bruce Tremper's
Avalanche Essentials
is a terrific little tome that condenses the conventional wisdom into 189 pages. The book is profusely illustrated with numerous diagrams and real-life photos. A thorough index rounds things out, making the book useful for research or as a fulcrum during safety classes and seminars. -- Wildsnow.com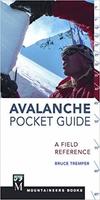 Avalanche Pocket Guide
Avalanche Pocket Guide: A Field Reference
, by Bruce Tremper. The
Avalanche Pocket Guide
includes quick and visual safety reminders: the 5 As and 2 Cs to consider when evaluating avalanche terrain; the trusty Tremper Terrain-o-Meter; a snowpack stability checklist; quick review of snowpack stability tests, low-risk travel ritual; a gear checklist; Avalanche Smart Card graphic that pulls it all together; beacon search tips; and more.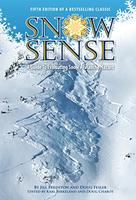 Snow Sense
Snow Sense: A Guide to Evaluating Snow Avalanche Hazard
, by Jill Fredston and Doug Fesler.
Snow Sense
is North America's leading primer on how to avoid getting caught in an avalanche. Written by the experts, Snow Sense focuses on the critical terrain, snowpack, weather, and human factors that allow avalanche accidents to happen. A must-have for anyone who works or plays in avalanche country.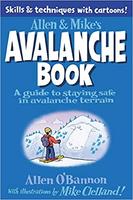 Allen & Mike's Avalanche Book
Allen & Mike's Avalanche Book: A Guide to Staying Safe in Avalanche Terrain
, by Allen O'Bannon and Mike Clelland. With more and more people heading into the winter backcountry on skis, snowshoes, and snowmobiles, avalanche safety is of paramount importance.
Allen & Mike's Really Cool Avalanche Safety Book
distills the sometimes overly technical information of snow science into a user-friendly format with helpful illustrations and easy-to-understand text. With years of experience as NOLS instructors to draw on, Allen O'Bannon and Mike Clelland team up to give winter recreationists the information they need to stay safe in the backcountry, including how to prepare for your trip, proper equipment and how to use it, snowpack assessment, choosing safe travel routes, decision making, and rescue scenarios. Written for both aspriring winter backcountry travelers and experts alike, this book is a must-read for anybody who loves to experience the solitude and beauty of the snowy mountains.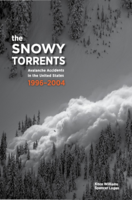 The Snowy Torrents
The Snowy Torrents
, by Knox Williams and Spencer Logan.
The Snowy Torrents
is a crucial resource for in-depth avalanche accident information in the United States. In 2017, the
American Avalanche Association
published a compendium of accident case studies taking place between 1996 and 2004; this marked the publication's fifth volume since 1967. Its authors, snow professionals with decades of first-hand experience, craft thorough and compassionate case studies of fatalities and close calls using original accident reports, media coverage, and interviews with survivors and investigators. Each case study also includes authors' analysis, offering readers a chance to learn from others' experiences.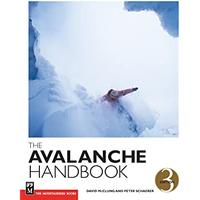 The Avalanche Handbook
The Avalanche Handbook, 3rd
Edition
, by Peter Schaerer and David McClung. The Avalanche Handbook covers the formation, character, effects, and control of avalanches; rescue techniques; and research on understanding and surviving avalanches. Illustrated with nearly 200 updated illustrations, photos and examples, the revised edition offers exhaustive information on contributing weather and climate factors, snowpack analysis, the newest transceiver search techniques, and preventative and protective measures, including avalanche zoning and control. New information on the unique characteristics of alpine snow, snow slab instability, terrain variables, skier triggering of avalanches, and the nature of avalanche motion.