Greg Gagne
Our Week in Review highlights significant snowfall, weather, and avalanche events of the previous week. (Click 
here
 to review the archived forecasts for the Salt Lake mountains.) 
The danger roses from Friday December 14 through Thursday December 20:

Summary: The week was characterized by several wind events, warm temperatures, and alternating periods of sunshine and clouds. A very small storm mid-week delivered a few inches of dense graupel. Overall increasing stability and the layer of October facets down near the ground on mid and upper elevation northerly aspects becomes dormant. 
Friday December 14 - Quiet day as riders begin to enter north-facing terrain. No avalanches reported from the backcountry. However, control work at a Cottonwood resort pulled out large slabs failing on October facets in upper elevation northerly terrain.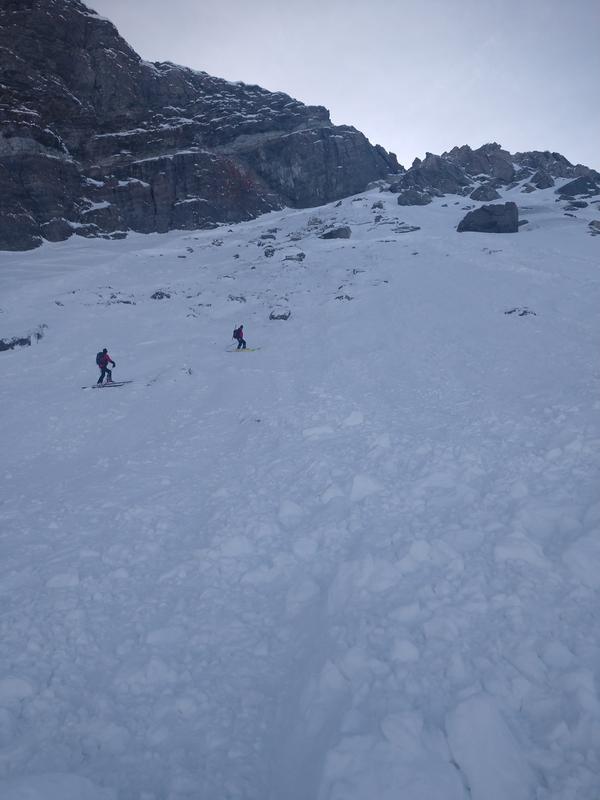 Saturday December 15 - South winds overnight are first wind event of the week. Winds eroded the existing snow surface, filling in the previous days tracks with dense, wind-blown snow.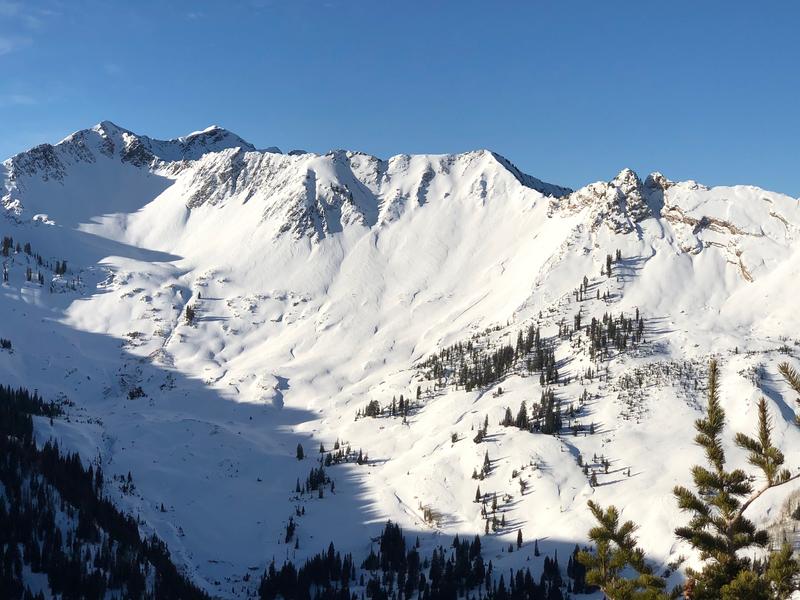 Sunday December 16 - Natural avalanche reported in Monitors along the Park City ridgeline. A fresh wind slab likely failing from a natural cornice drop (Mark White photo.)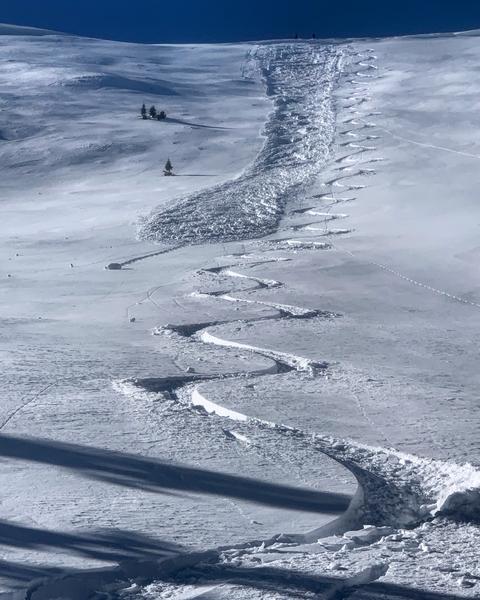 Monday/Tuesday December 17/18 - Warm temperatures help solidify the snowpack, and prevent weaknesses at the snow surface from developing.
Wednesday December 19 - Very strong winds and a few inches of dense graupel. 
Thursday December 20
- No backcountry avalanches reported, and
observations from the field
indicate very few weaknesses at the existing snow surface. The Utah Avalanche Center drops the hazard rating to Low for the Salt Lake mountains.