Observer Name
Brady e
Observation Date
Sunday, November 19, 2023
Avalanche Date
Sunday, November 19, 2023
Region
Salt Lake » Little Cottonwood Canyon » Albion Basin » Rocky Point
Location Name or Route
Rocky point
Elevation
10,400'
Aspect
Northeast
Trigger
Skier
Avalanche Type
Soft Slab
Avalanche Problem
Wind Drifted Snow
Weak Layer
New Snow/Old Snow Interface
Depth
12"
Width
50'
Comments
Went to rocky point today approaching from Brighton. As we skinned up towards the top of rocky point we had one crack propagate 10 feet behind us on the skinner only a few steps before this popped, no other signs of instability.
We were 200' from the crown, and a skier entered the slope from 200' away as well, so unsure who popped it.
Seemed to be that the windslab rolled onto the snow before stepping back down and breaking and sliding to the ground. We were all far enough away thay we watched it roll by and go all the way down the drainage at least 300 feet.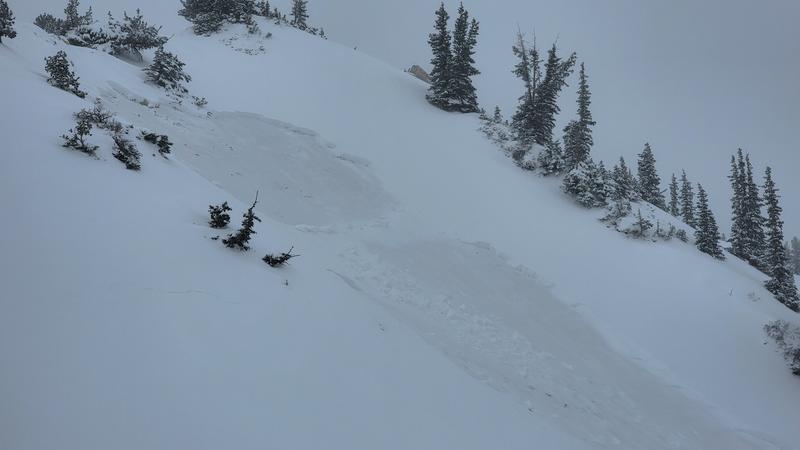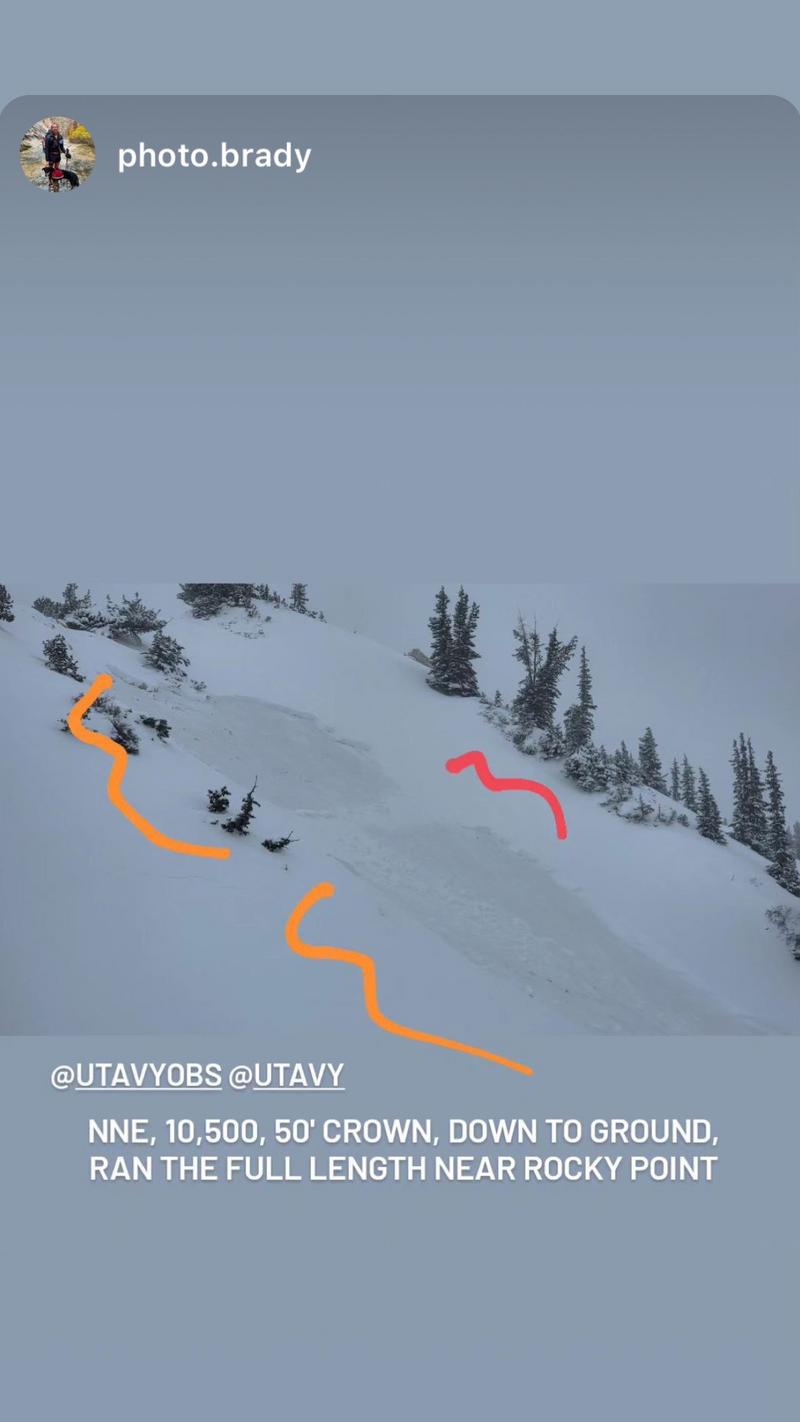 Coordinates