Observer Name
Michael B
Observation Date
Avalanche Date
Region
Salt Lake » Big Cottonwood Canyon » Mill B South
Location Name or Route
Mill B South
Elevation
9,400'
Aspect
Northeast
Slope Angle
Unknown
Trigger
Natural
Avalanche Type
Wet Slab
Avalanche Problem
Wet Snow
Depth
5.5'
Width
250'
Vertical
Unknown
Comments
As I hiked to Lake Blanche Thursday I was surprised to see a large avalanche looming above the glacial valley ahead. As I hiked closer and then dropped down the slope to check it out, I was impressed with its complexity.
The avalanche broke high on the slope running both across and around the cliff bands and down to the valley. There was debris at its terminus that appeared to be well over 5 feet deep from a distance.
I observed what appeared to be ski tracks in the drainage to the east of the main avalanche. The avalanche appeared to have crossed these older tracks. Btw, this is the same drainage that ran monstrously so in April, 2011. These multiple drainages could still run large as the heat returns next week. Travel safe!
The picture show the large avy and then portions of its path.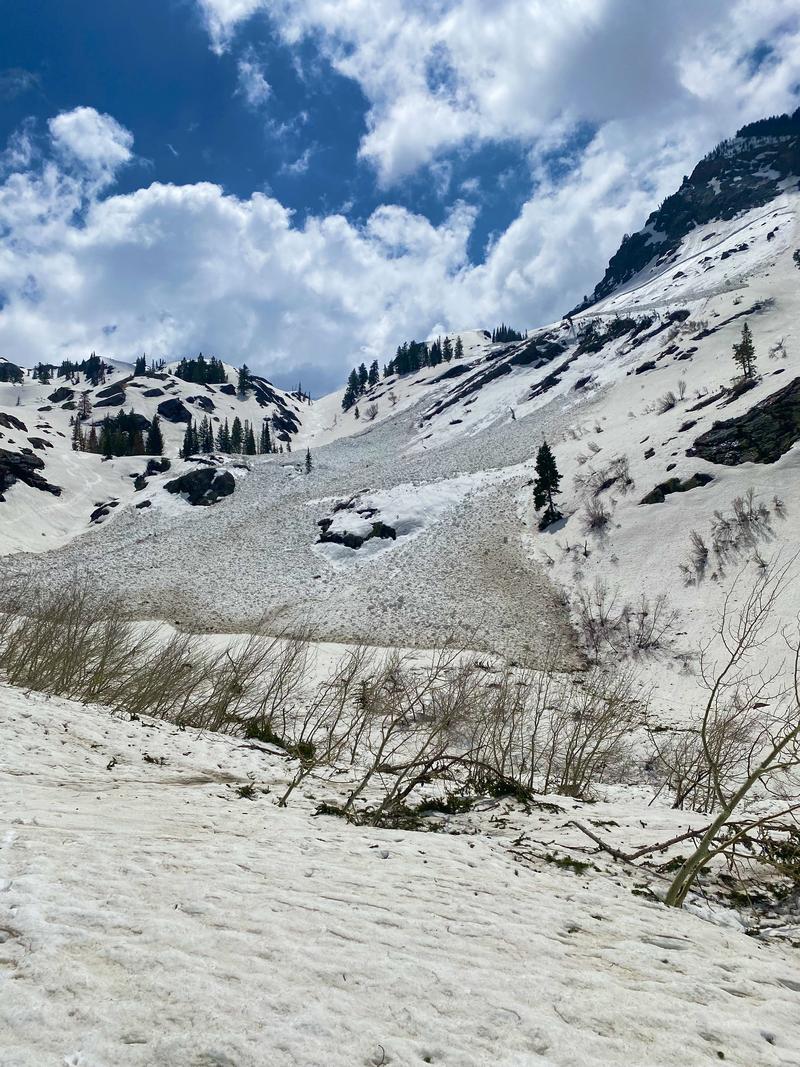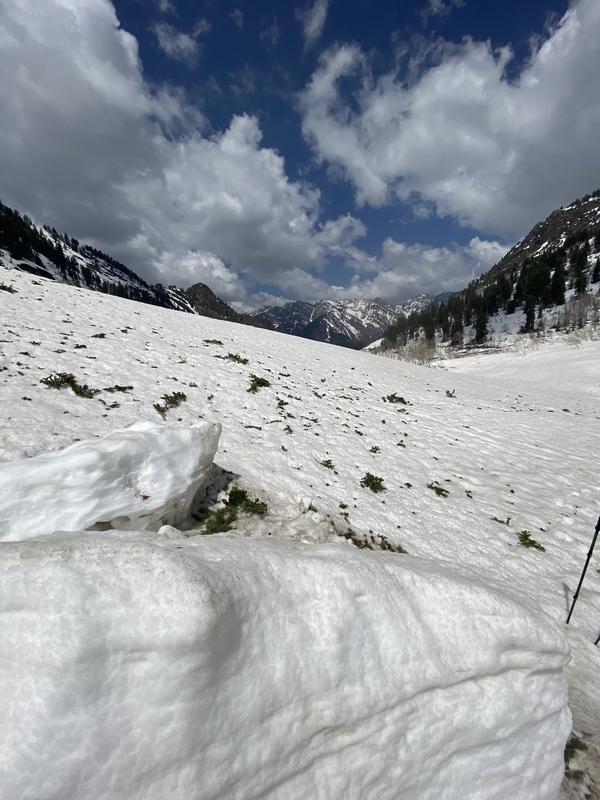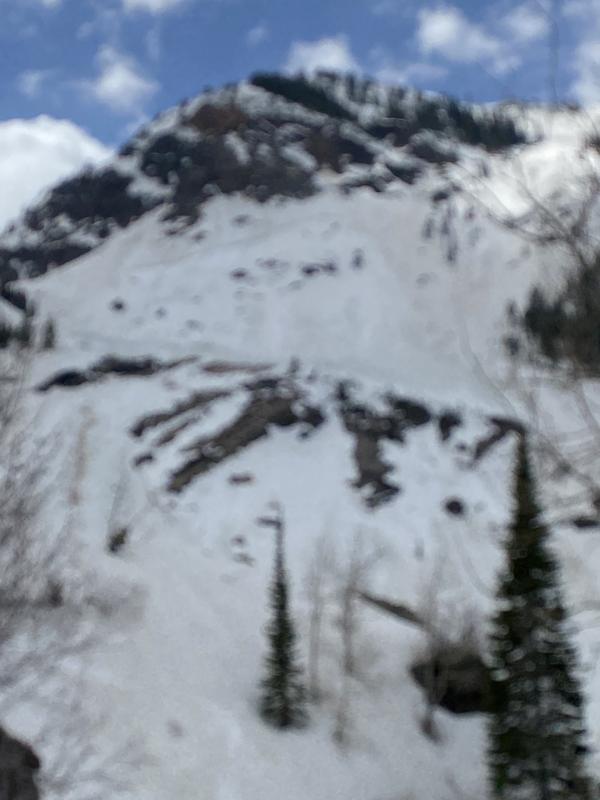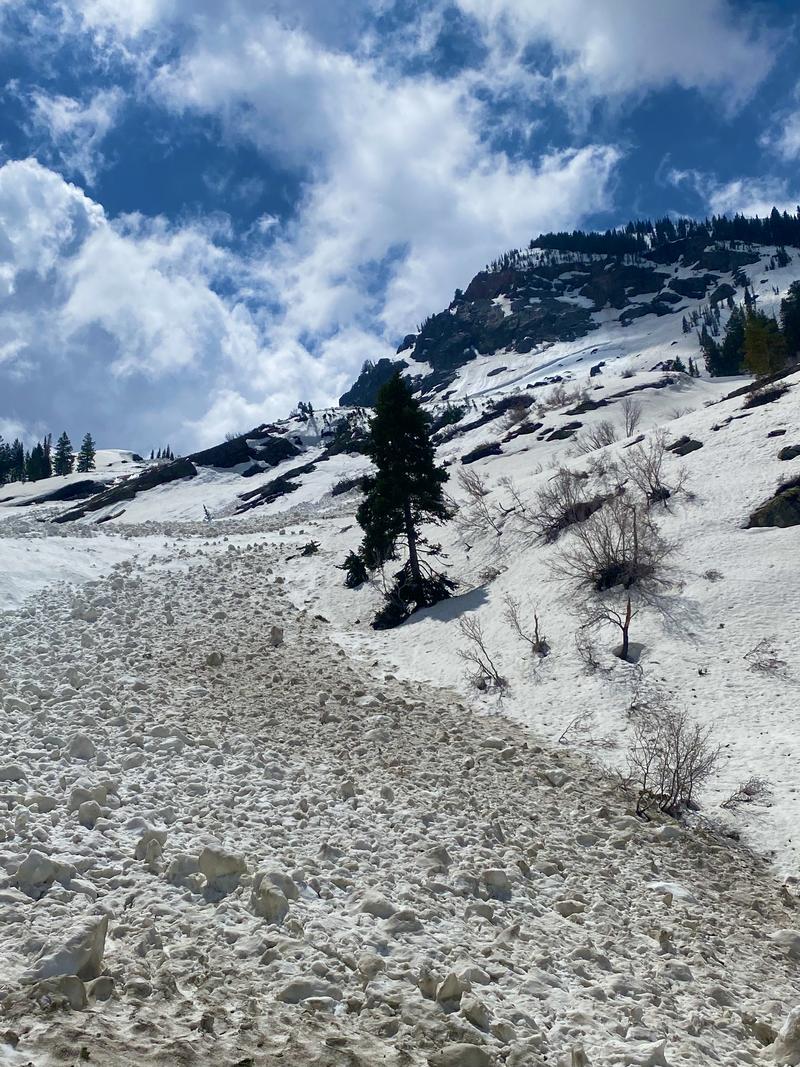 Coordinates