Observer Name
Eric Hopkins
Observation Date
Avalanche Date
Wednesday, April 26, 2023
Region
Salt Lake » Session Mountains » Grandview Peak
Location Name or Route
Upper City Creek, Sessions
Elevation
9,000'
Aspect
South
Trigger
Natural
Depth
Unknown
Width
Unknown
Comments
Here are more photos of avalanche devastation and new slide paths / ski runs from the late April wet slide cycle, this time in upper City Creek.
The first of 2 large slide paths came from a southerly drainage off of Burro Peak, blocking the Meadows Trail with 20' of debris. (This is shown in the last photo; with ski poles for size.)
The second slide path is in Cottonwood Gulch, on the way to Grandview Peak from City Creek. This is the big kahuna, with a half mile of unskinnable pine debris and another half mile of more manageable debris. The video panorama and the photo of the large tree shaved clean are from this massive slide path.
Another photo is a testament to our deep snowpack this year, showing a deer(?) pelvis suspended 10' high in a tree. The summit photo is from the main couloir in Grandview Peak, if anyone is curious about current snow conditions.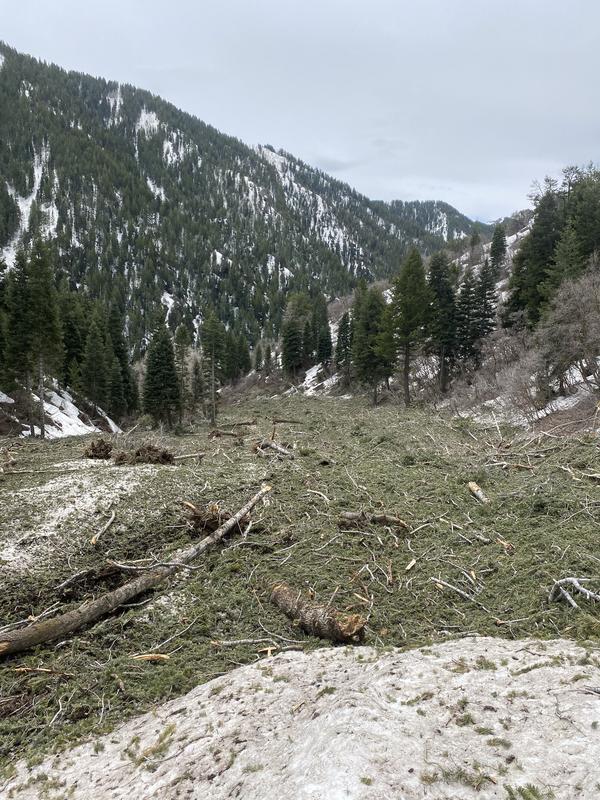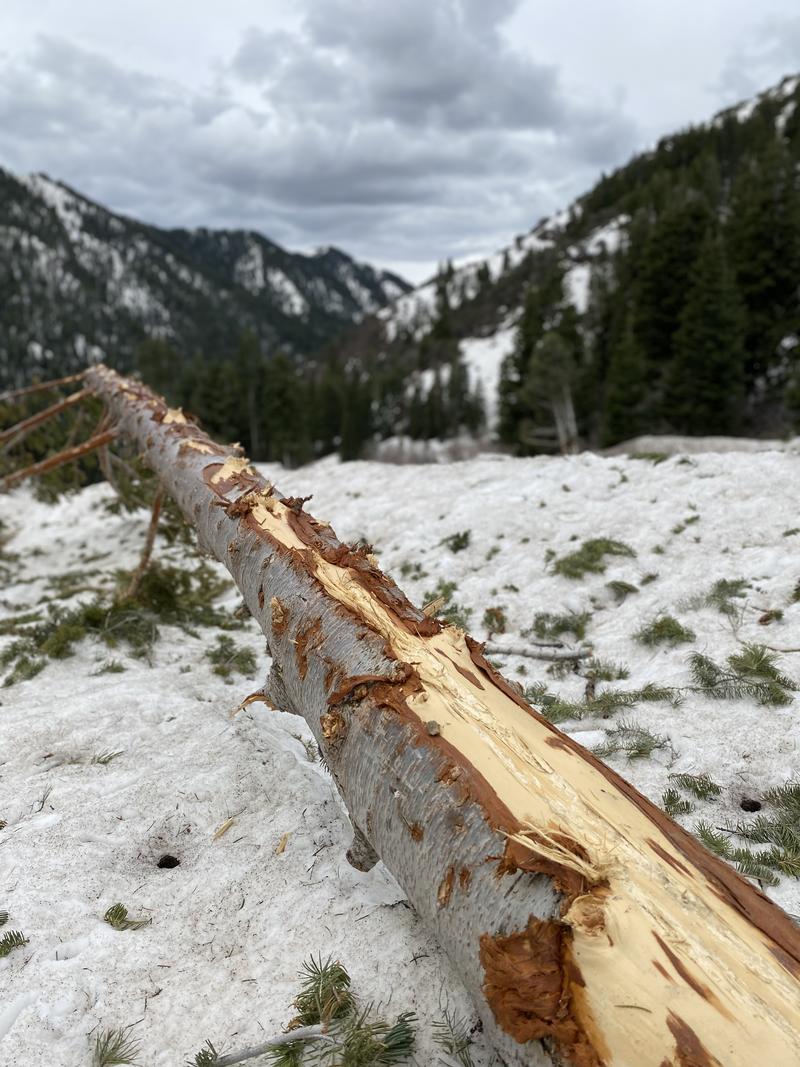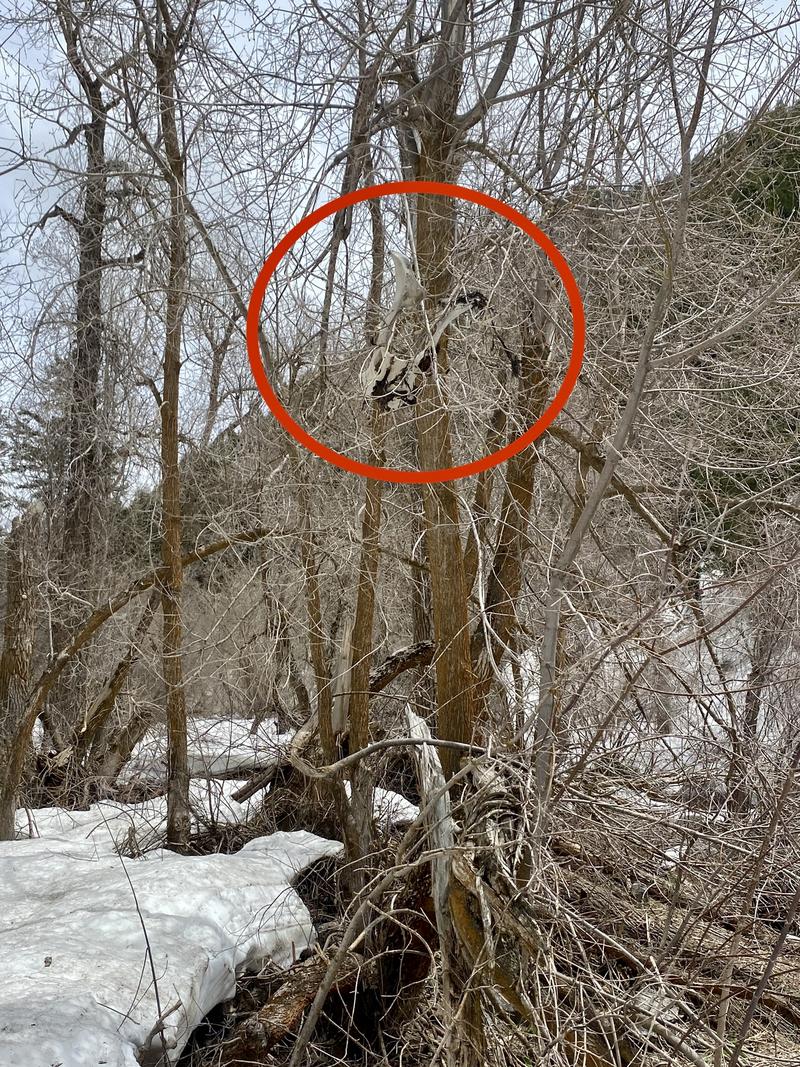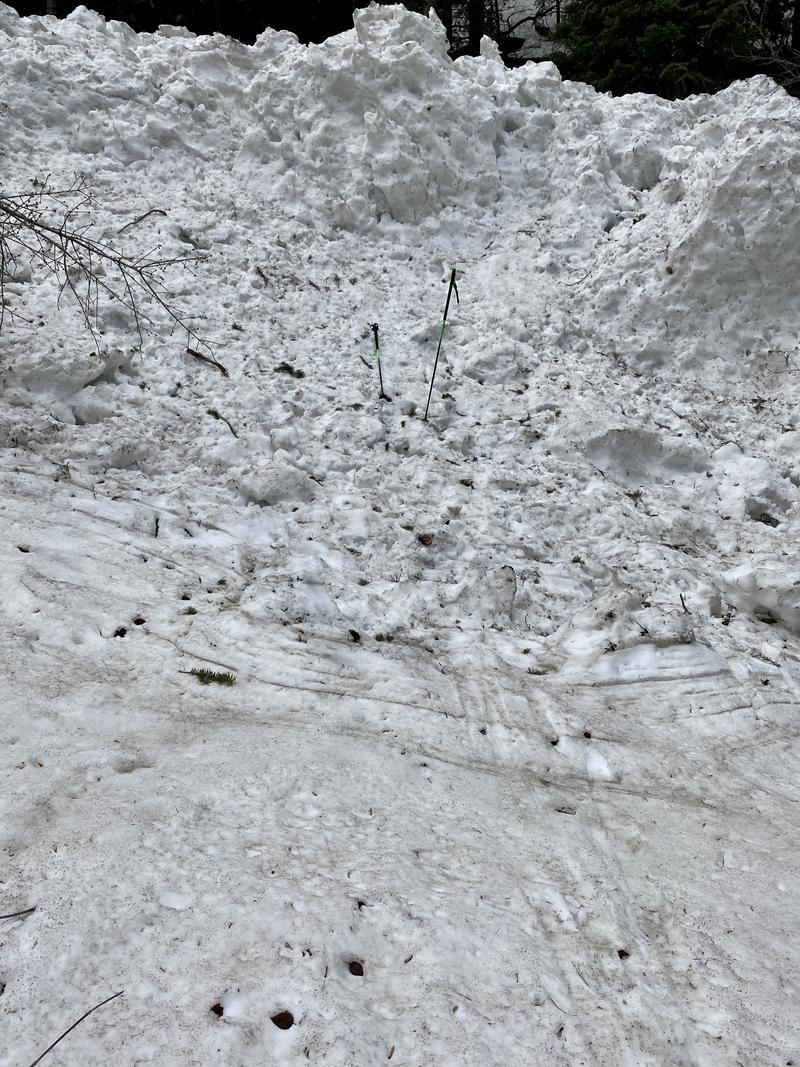 Video
Coordinates