Observer Name
Paul Mathewson
Observation Date
Avalanche Date
Region
Ogden » Ben Lomond
Location Name or Route
North face Ben Lomond
Elevation
9,200'
Aspect
Northeast
Trigger
Skier
Trigger: additional info
Unintentionally Triggered
Avalanche Type
Soft Slab
Avalanche Problem
Wind Drifted Snow
Weak Layer
Density Change
Depth
16"
Width
60'
Carried
1
Caught
1
Snow Profile Comments
a few inches of new snow on top of a very solid layer. It was hard to tell how much new snow was there as most of it had been blown around. There were several areas of what I would call wind blown slabs.
Comments
I skied straight off the top of Ben Lomond. My two companions stayed high and chose to traverse Southeast. I skied about 500' down the slope, saw that my companions were traversing Southeast, and chose to follow their line.
I traversed a small ridge into an area of wind-blown slab. A break appeared in front of me, triggered by my weight. It shot straight across the slope, and I was immediately caught in the slide. As far as I can tell, it broke about 16" deep. I would put the angle of the slope at approximately 35+ degrees. The slide carried me approximately (as far as I can tell) 500'. I was never buried, which I believe was due to the hard layer under the wind blown slab. I finally got pushed to the side as the slide stopped. I was about halfway down the slide path, from the break at the top to the bottom of the debris field. I was able to ski away, as my skis stayed attached.
Lesson - never separate when in the backcountry. My friends had not witnessed the slide. I was very lucky!!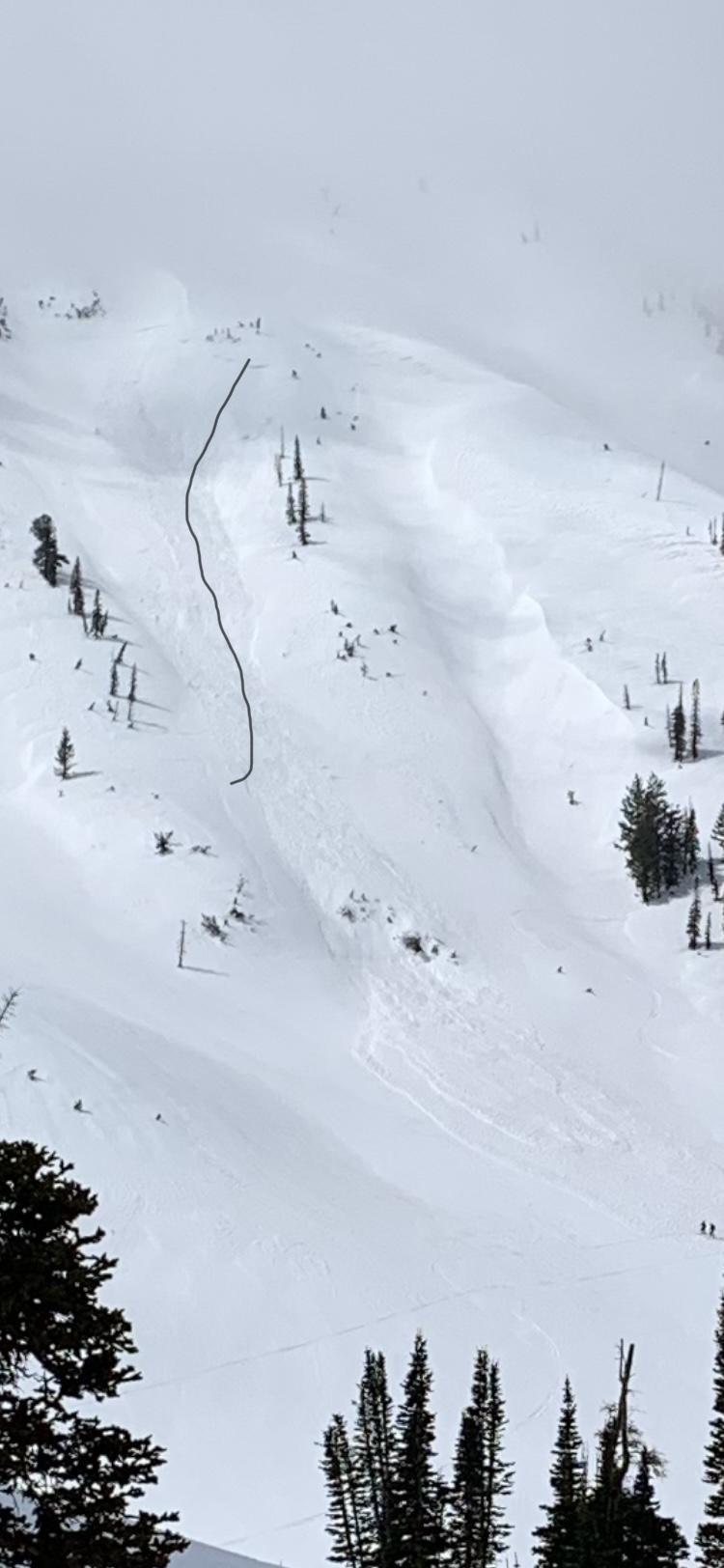 Coordinates