Observer Name
KJ
Observation Date
Avalanche Date
Region
Salt Lake » Park City Ridgeline
Location Name or Route
Pinecone Ridge
Elevation
9,200'
Aspect
Southeast
Trigger
Skier
Avalanche Type
Soft Slab
Avalanche Problem
New Snow
Weak Layer
New Snow
Depth
10"
Width
45'
Comments
Skier-triggered avalanche in closed terrain at PCMR. My guess is it happened today but I'm not entirely sure.
Looks like whoever triggered it could ski out of the slide - the skin track goes up looker's left, tracks come out onto the slope, and then track comes out on looker's right.
Looks to have run on the dust surface mentioned in several recent reports.
Pictures are very blurry, sorry.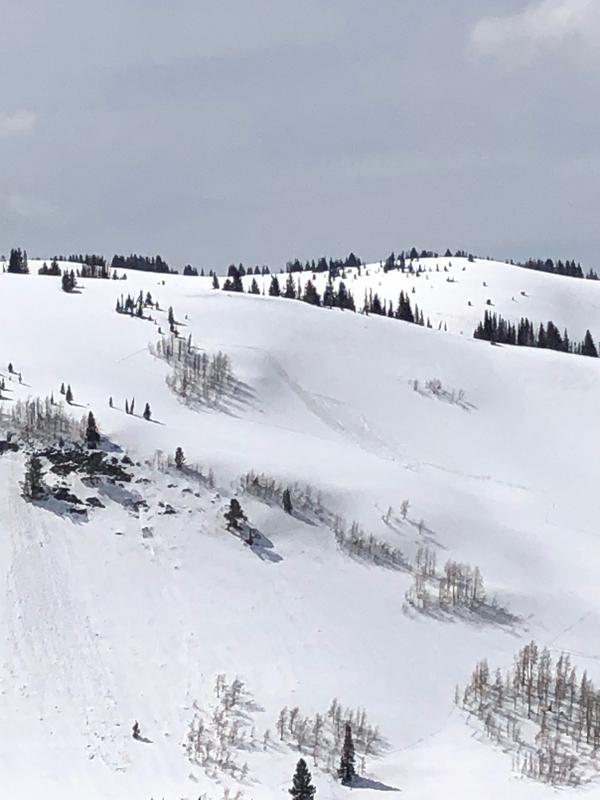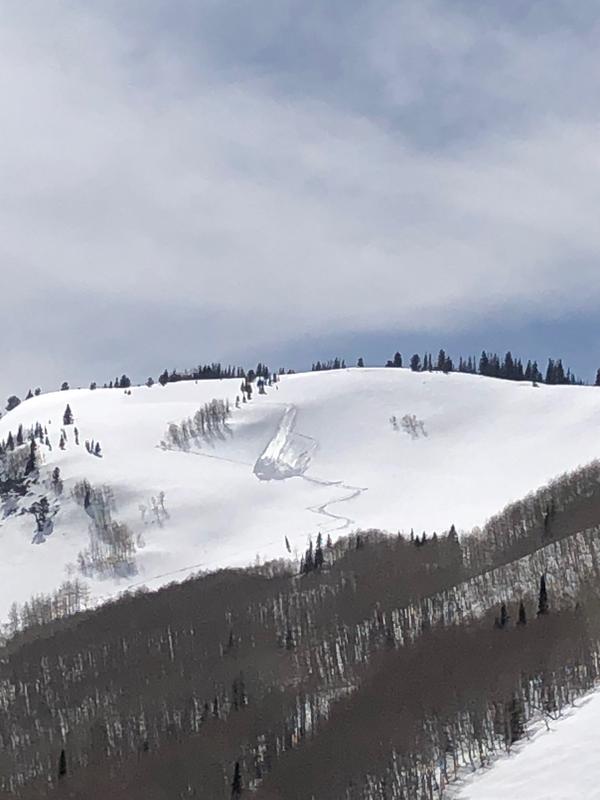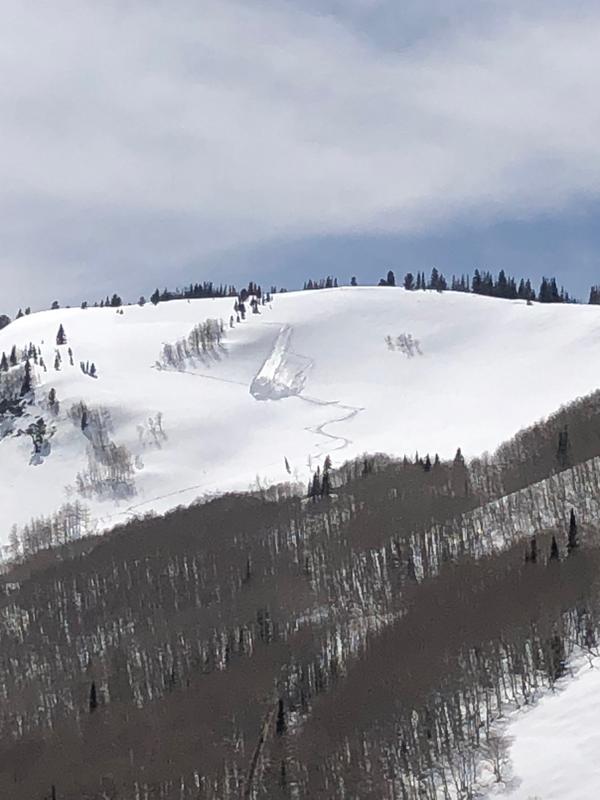 Coordinates