Observer Name
Gagne/Duvernay
Observation Date
Avalanche Date
Region
Salt Lake » Little Cottonwood Canyon » Cardiff Bowl
Location Name or Route
Cardiff Bowl above East Hellgate
Elevation
9,800'
Aspect
East
Slope Angle
Unknown
Trigger
Unknown
Avalanche Type
Soft Slab
Avalanche Problem
Wind Drifted Snow
Weak Layer
New Snow/Old Snow Interface
Depth
8"
Width
60'
Vertical
150'
Comments
We spent the day skiing the southerly-facing aspects below Cardiff Pass and came across this avalanche between runs. It appears to be skier triggered as there were some tracks adjacent to the slope that slid, as well as what appears to be a track going into the slope at the top.
Similar slopes nearby had some wind-loading and am guessing this slope was also wind-loaded. It also faces east which is a leeward aspect from the recent northwest winds.
The weak layer is a layer of lower-density snow just above the dust crust. I found this weak layer on
Thursday in the Catherine's Pass Area
, and it is apparently still reactive as other avalanches reported from Saturday are also failing on this weak layer.
We found no other signs of instability such as cracking and it seems you need a denser slab with some wind-loading to make this weak layer reactive.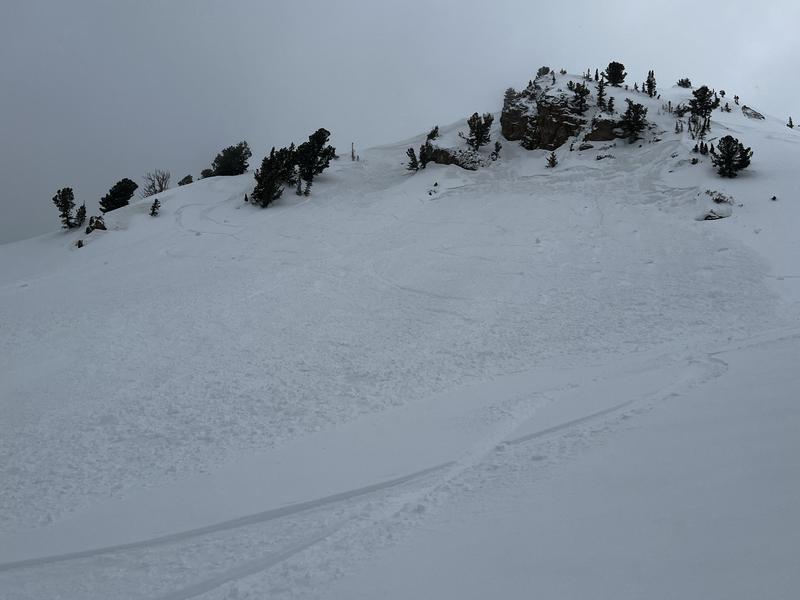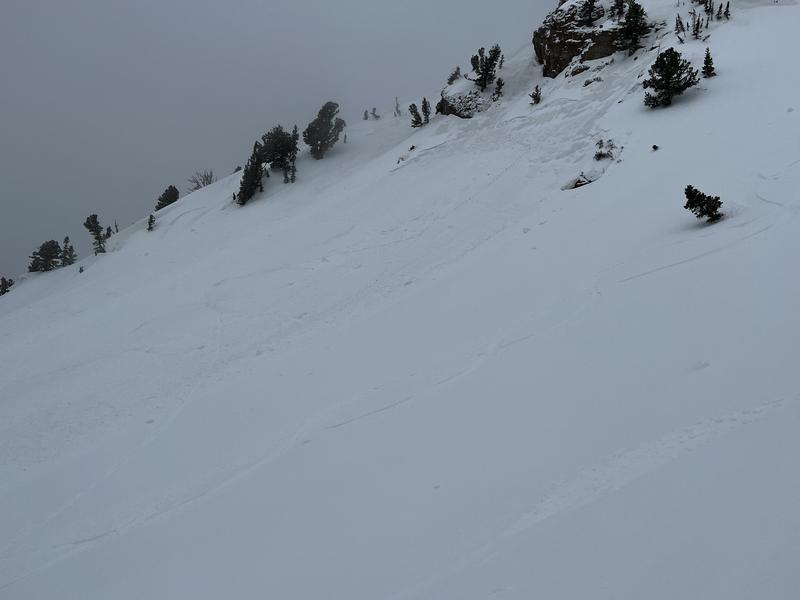 Coordinates