Observer Name
Luke Gangi-Wellman
Observation Date
Avalanche Date
Region
Salt Lake » Big Cottonwood Canyon » Mill D North » Short Swing
Location Name or Route
Short Swing
Elevation
8,600'
Aspect
West
Slope Angle
Unknown
Trigger
Natural
Avalanche Type
Soft Slab
Avalanche Problem
New Snow
Weak Layer
Density Change
Depth
6"
Width
150'
Vertical
Unknown
Comments
Coming down Short Swing this morning, we observed extreme sensitivity in the new snow. Multiple slopes on the edge of 30° were sluffing and breaking with crowns ~6" deep.
Documenting this slide due to its large size and proximity above a steeper grove of pine trees. If we were in this when it slid, it could have carried a member of our party into the pines and potentially into a very deep tree well.
Surprised to see activity in this zone. The new snow is very sensitive and we read this as a sign that all terrain even near 30° may not be safe today.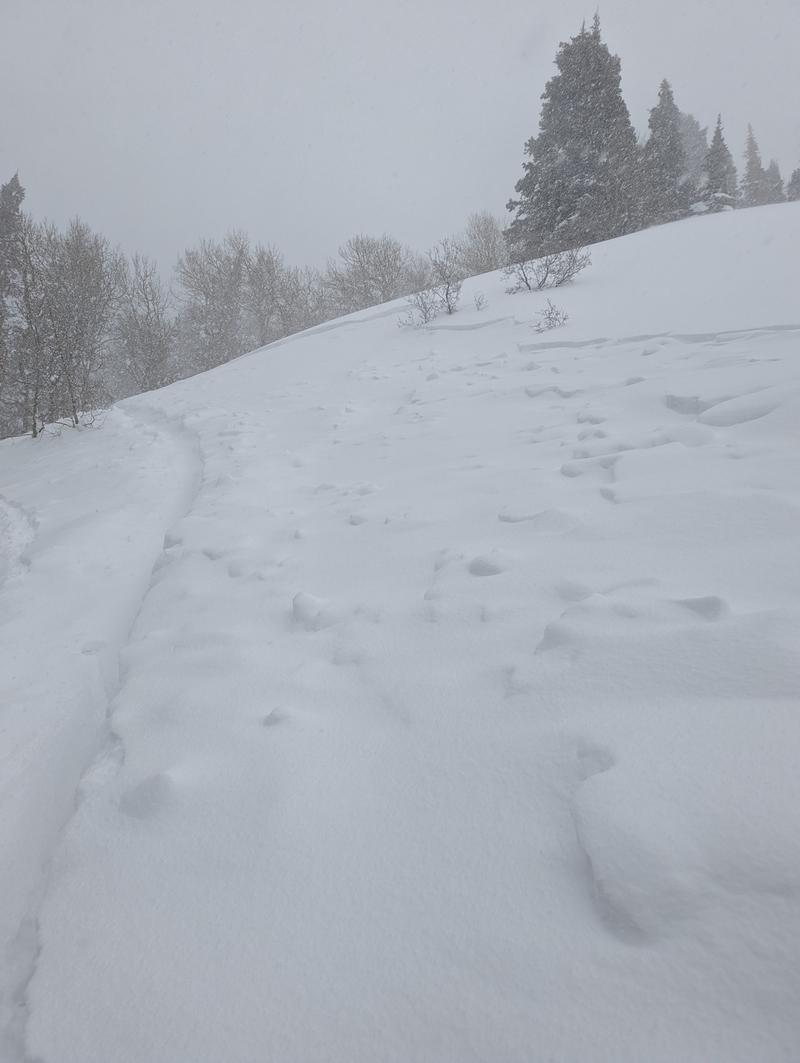 Coordinates