Observer Name
Erik Fullmer
Observation Date
Avalanche Date
Region
Salt Lake » Little Cottonwood Canyon » White Pine » Rainbow Peak
Location Name or Route
South of Rainbow Peak
Elevation
9,700'
Aspect
East
Trigger
Natural
Avalanche Type
Soft Slab
Avalanche Problem
New Snow
Weak Layer
New Snow/Old Snow Interface
Depth
4'
Width
500'
Vertical
700'
Comments
Forecaster Note: We recieved multiple submissions of this avalanche, we have combined them into one.
---
E. Fullmer: SS-N(C)-R3-D2.5/3-I We skied The Spire trees and on our way out spotted this natural. It seemed to have gone today, but may have been yesterday after snowfall ceased. I suspect that today's sun/wind caused a piece of the massive cornices above this to break and triggered this avalanche. In a photo I circled what looked like where the cornice gouged through the snow. As near as I could tell, the crown was 4-5'. It looks like the bed surface is the new/old snow interface before the beginning of last week's storm(s). Active loading today on this slope as winds continued to ramp up. It looks to have run .25 miles and approx. 700 vert. ft. I saw the other reported large naturals. Sobering day and lots to think about as the next storm rolls in.
---
Danny: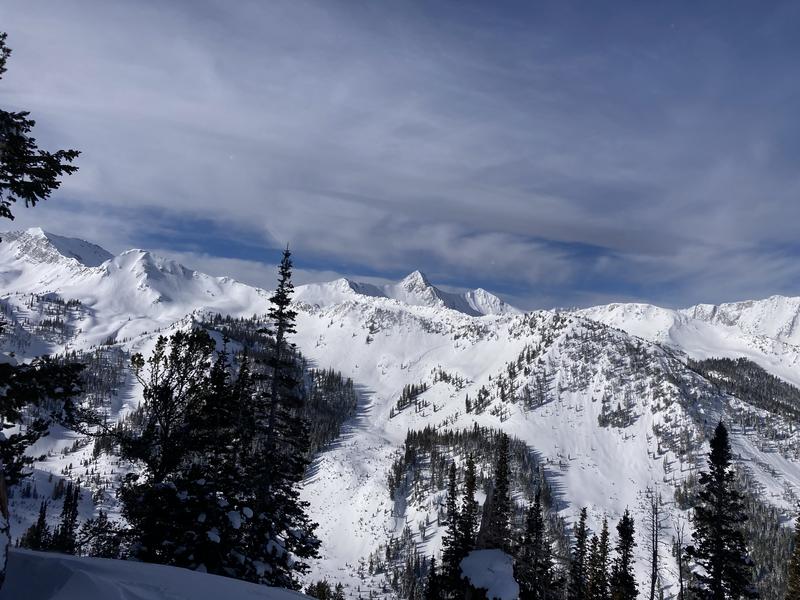 ---
Sean R: Spotted a recent natural wind slab off the ridge between rainbow peak and dog dish from Scotties. Easy to see in the photo just how wind affected all the surrounding surfaces on the east facing terrain are. Winds were blowing sustained and moving a lot of snow on AF Twins / Red Top.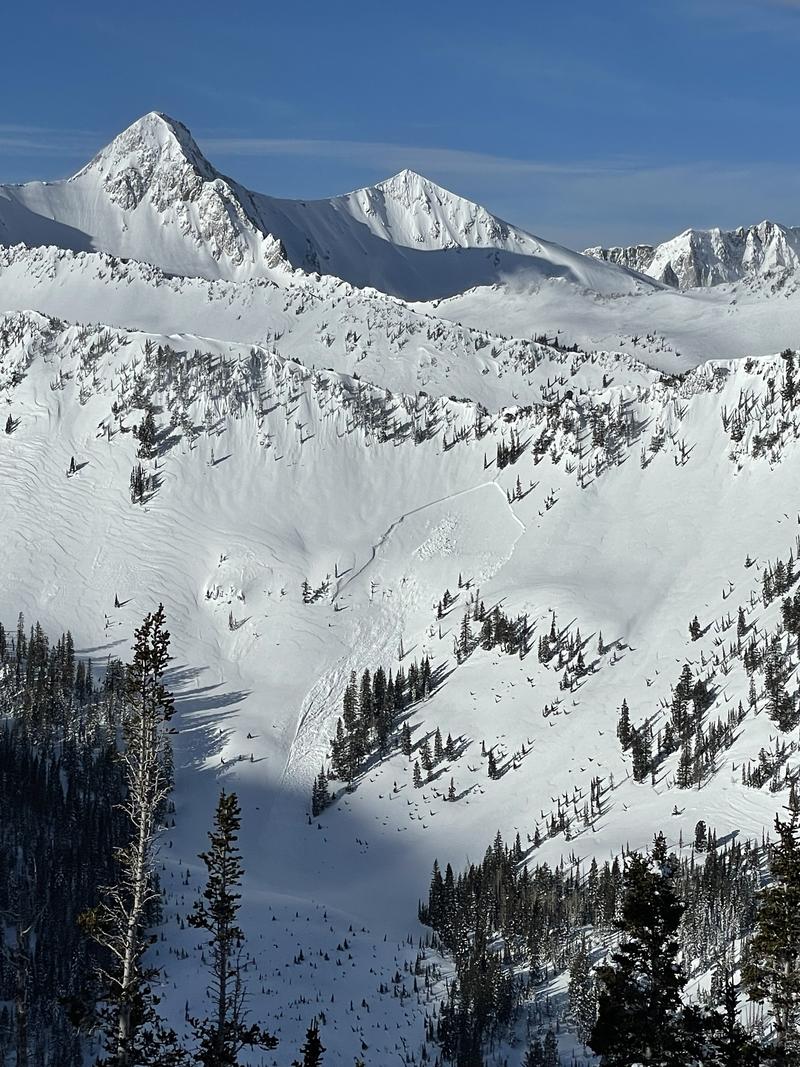 ---
Tyler Howe: Wide triangular slide path in between Rainbow Peak and Lake Peak. Created a significant amount of debris below.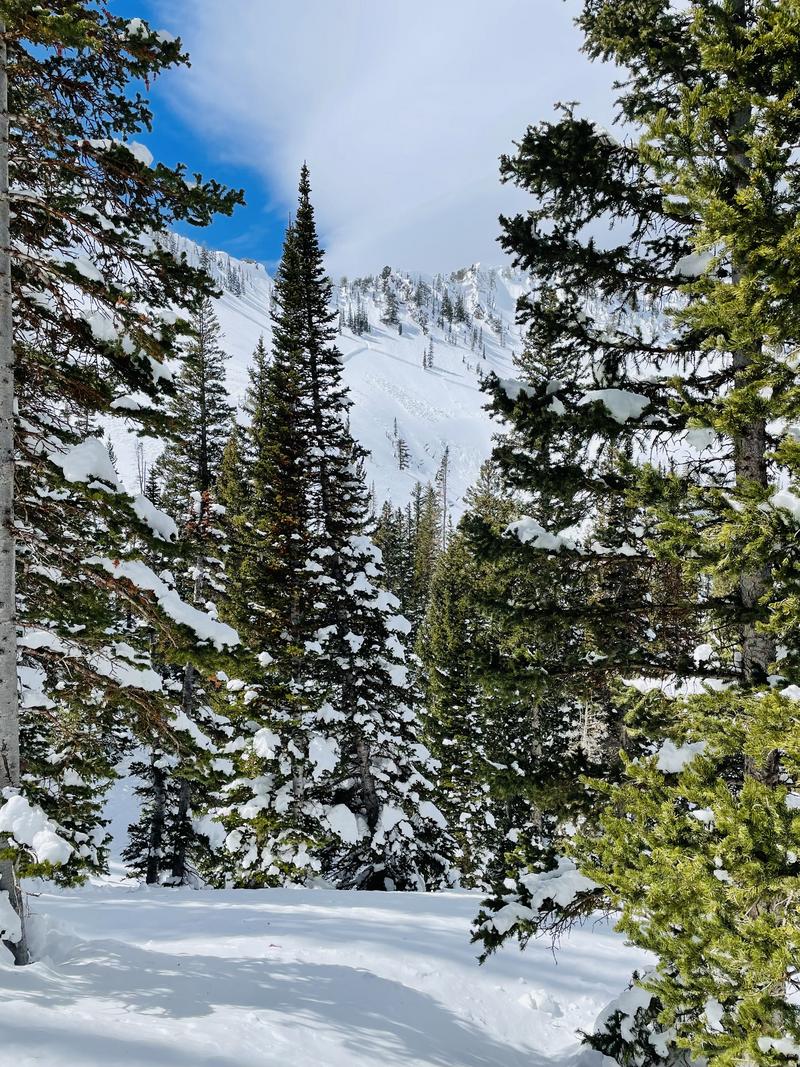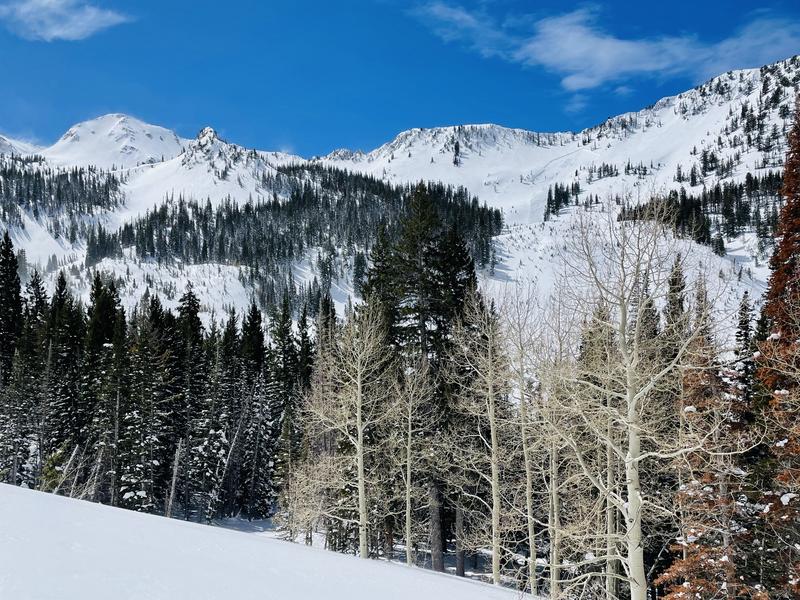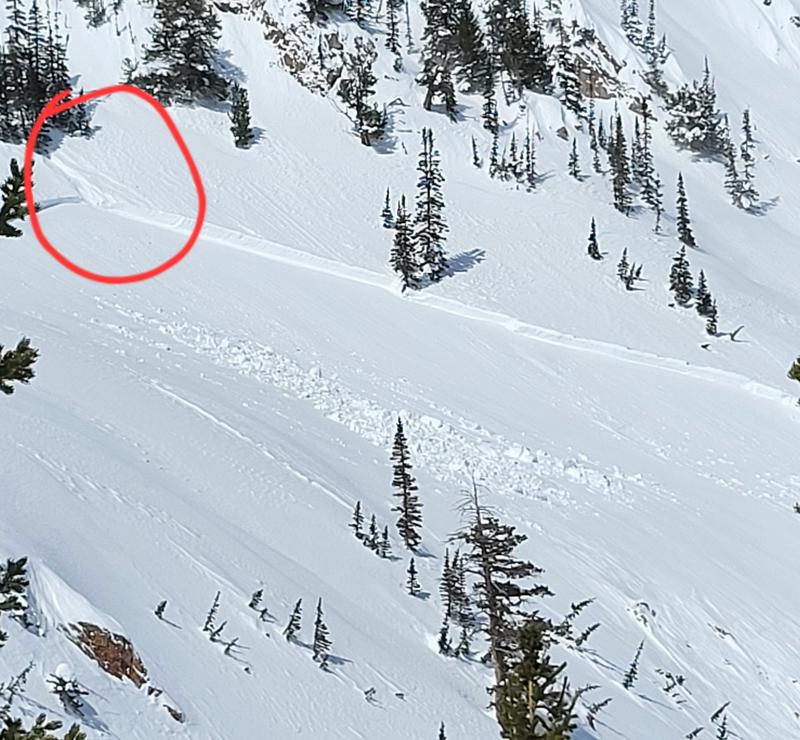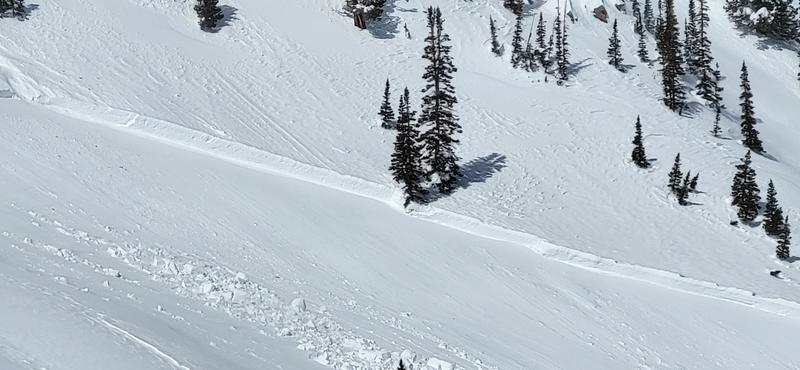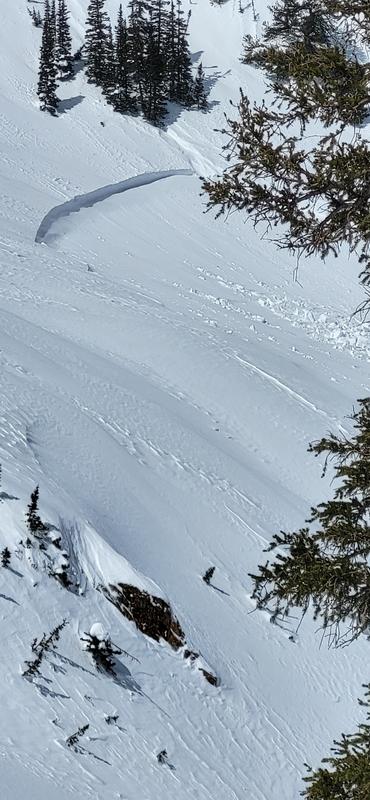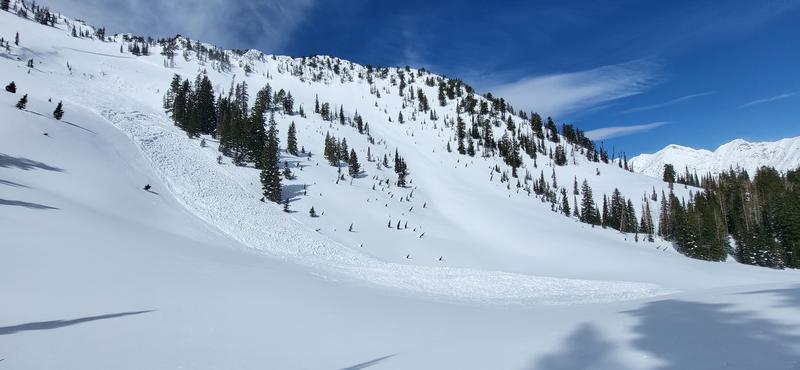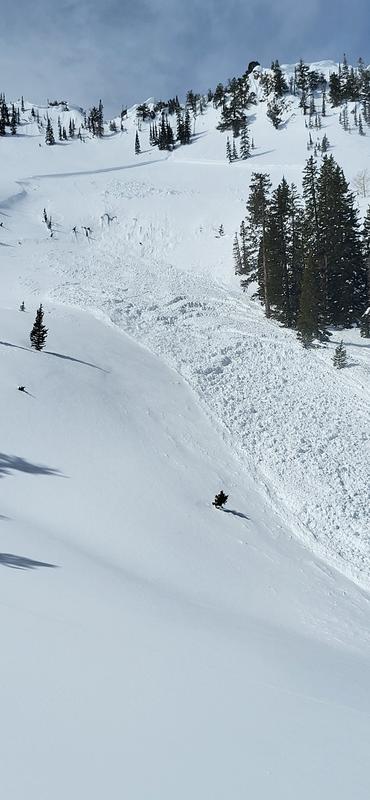 Coordinates