Observer Name
B.R.
Observation Date
Avalanche Date
Region
Salt Lake » Parleys Canyon » Lambs Canyon
Location Name or Route
Lambs - near Aire
Elevation
8,100'
Aspect
East
Trigger
Skier
Depth
14"
Width
50'
Comments
Toured in lambs today. We skied lines on almost all aspects across the elevation bands. Early morning winds were howling with heavy snowfall at times. The south lines off the Aire ridgeline were wind loaded and upside down. Kept it low key, moved over to the north facing shots off the ridgeline to the south. Protected areas were deep and lovely. Skied an east facing line off the top of Snowdrift without problem or sign of issue. Decided to go up to the middle shot between snowdrift and aire. As we collected in a spot to have eyes on each other i noticed 10" below the snow surface was a sun crust. One skier and boarder took the line without issue. I skied a few feet to the right of my partners and there was a small roll over. Hit the top of the rollover and then a huge crack shot out and broke the slope. Approximately 50' wide, crown 10-20" deep, ran for 200 feet. I was coming in slow and able to stop as the crack shot out and the slope below gave out. Any steeper and most likely would have broke larger and longer. Probably lulled into a false sense of security having skied a steeper line of similar aspect but was sheltered from sun unlike this spot.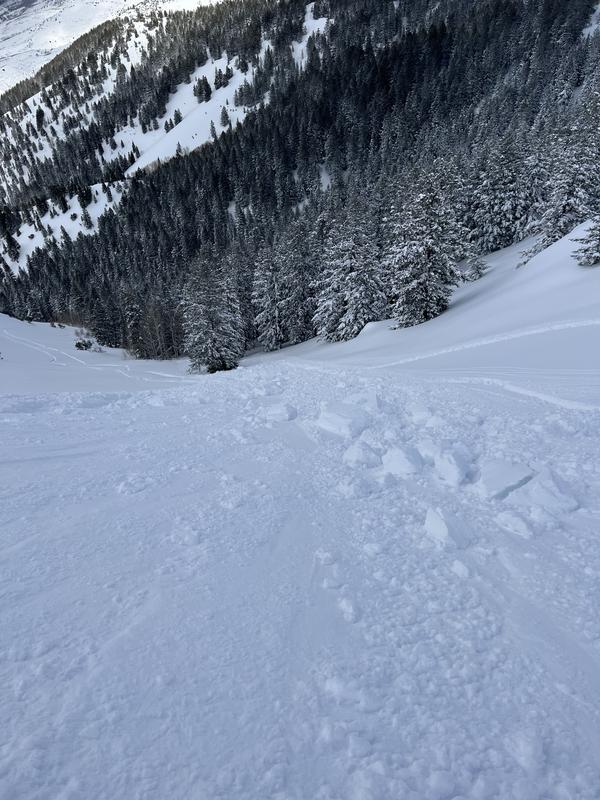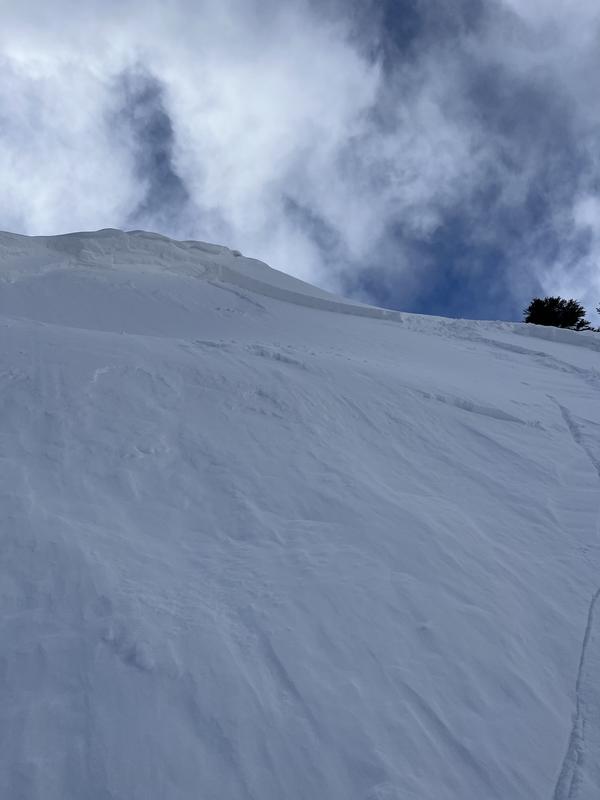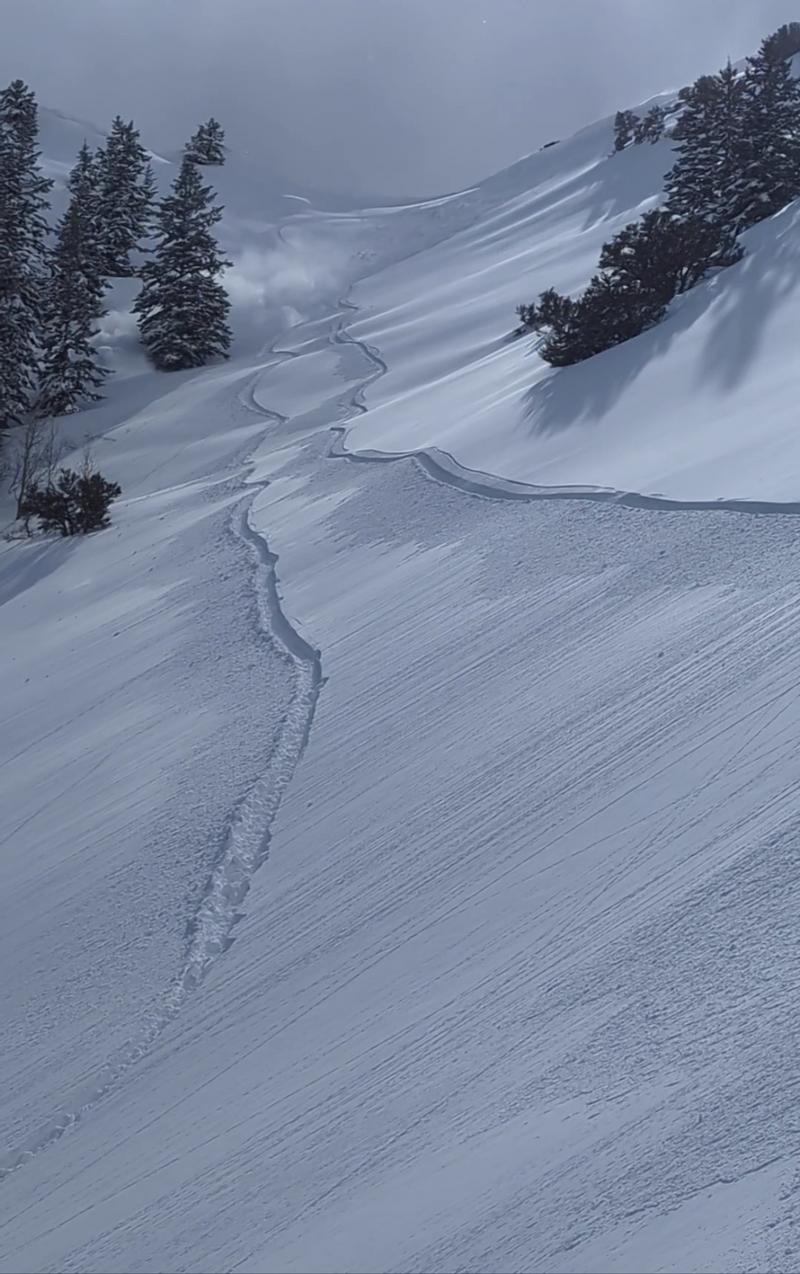 Coordinates