Observer Name
Ryan Shea
Observation Date
Avalanche Date
Region
Provo » Snake Creek » Ant Knolls
Location Name or Route
Snake Creek area
Elevation
9,700'
Aspect
South
Slope Angle
32°
Trigger
Skier
Trigger: additional info
Unintentionally Triggered
Avalanche Type
Soft Slab
Avalanche Problem
Wind Drifted Snow
Depth
10"
Width
250'
Vertical
150'
Comments
No one caught or carried
Soft storm/windslab triggered remotely while skinning up lookers right side of the slope. Additional fracture happened upon 3rd skier dropping into area that approaches 30-32 degrees.
Slide appears to have run 150 ft and 250 ft wide. Lower 1/2 of this slope mellows to 25 degrees then gradually flat, so the avy just ran out of juice. I have not seen this slope slide more than the top 1/2. There was heavy wind loading past 2 days and the snowpack here just hit its tipping point.
Overall area was getting slabby and very sensitive, cracks were noted on most of skin up, but only shooting 3-5 ft max.
Wind was gusting to 30 mph and sun is popping out this afternoon, so I expect conditions to get worse. Be safe.
Photo 1- Avalanche outlined
Photo 2- Lookers far right is the skin track (slope angle measured out at 28/29 degrees)
Photo 3- Zoomed into skin track and ski track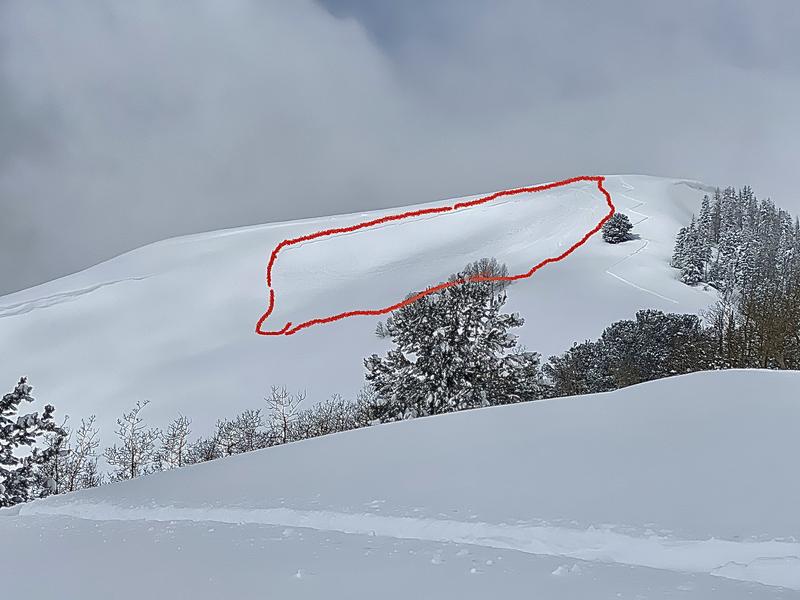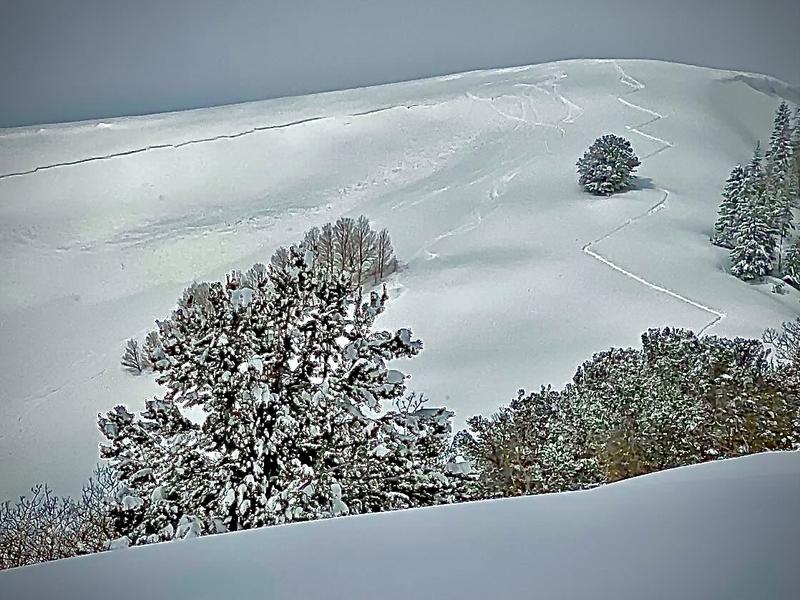 Coordinates