Observer Name
Zimmerman-Wall
Observation Date
Avalanche Date
Region
Salt Lake » Little Cottonwood Canyon » Snowbird periphery » Mary Ellen
Location Name or Route
Sinner's Pass/Mary Ellen Gulch
Elevation
9,800'
Aspect
Southeast
Slope Angle
35°
Trigger
Skier
Trigger: additional info
Intentionally Triggered
Avalanche Type
Soft Slab
Avalanche Problem
New Snow
Weak Layer
Graupel
Depth
12"
Width
100'
Vertical
150'
Snow Profile Comments
Performed profile about 100m away due to remaining overhead hazard and warming.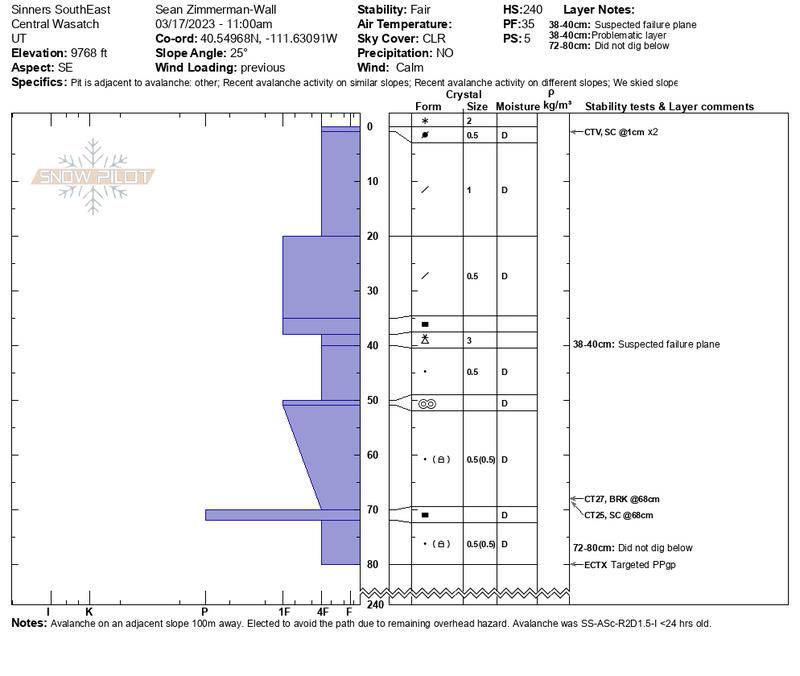 Comments
This avalanche was triggered by an intentional slope cut from the Snowbird patrol on route in the last 48 hours. The initial release was a small wind slab at the ridge, and when it traveled down slope it released this larger pocket, failing on a graupel layer. This type of avalanche was ubiquitous around the range on many aspects above 8500'. There was evidence of another similar slide up higher in the drainage just below the headwall on the east facing slopes of the East Twin in Mary Ellen Gulch. This slide was remote triggered over 300m away due to mitigation work in the neighboring drainage of Mineral Basin (48 hours prior). There was also buried debris all throughout the drainage. The natural cycle, and ensuing AE and AS triggered avalanches during and following the week's storm is impressive. A truly widespread problem in the technical sense of the word.
Photos:
1. Sinners SE Profile and Avalanche SS-ASc-R2D1.5-I
2. Same slide different angle.
3. Upper Mary Ellen Gulch SS-ABr-R3D1.5-I. There is also buried debris visible in the upper Silver Creek bowl and the Outhouse Chutes.
4. Y Not Butress SS-AE-R2-D2-I. Released smaller pocket low on slope below convex roll. (Started from top of buttress. There are shot holes visible adjacent to avalanche path- assume explosive triggered from Heli work). Old Buried debris also visible in runout of Outhouse Chutes right side of frame.
Numerous other guided parties were out and about skiing similar aspects and elevations with no activity noted during the day today.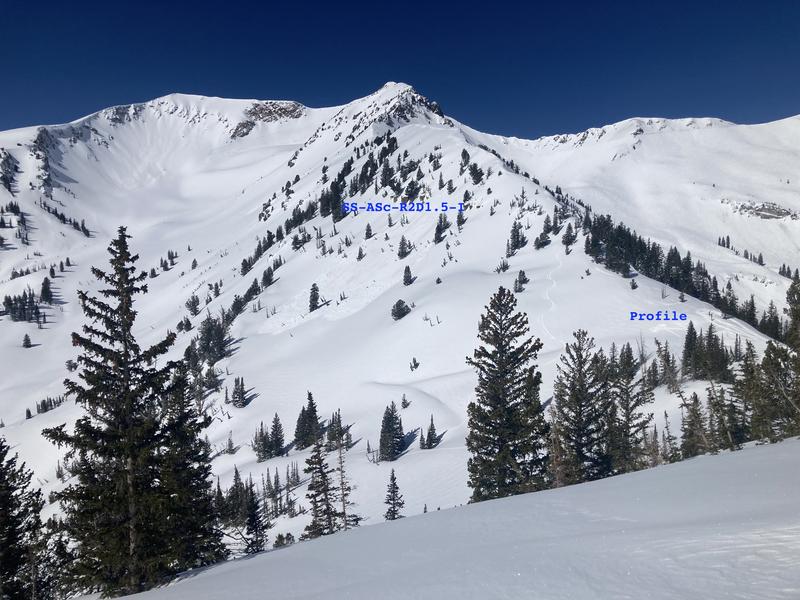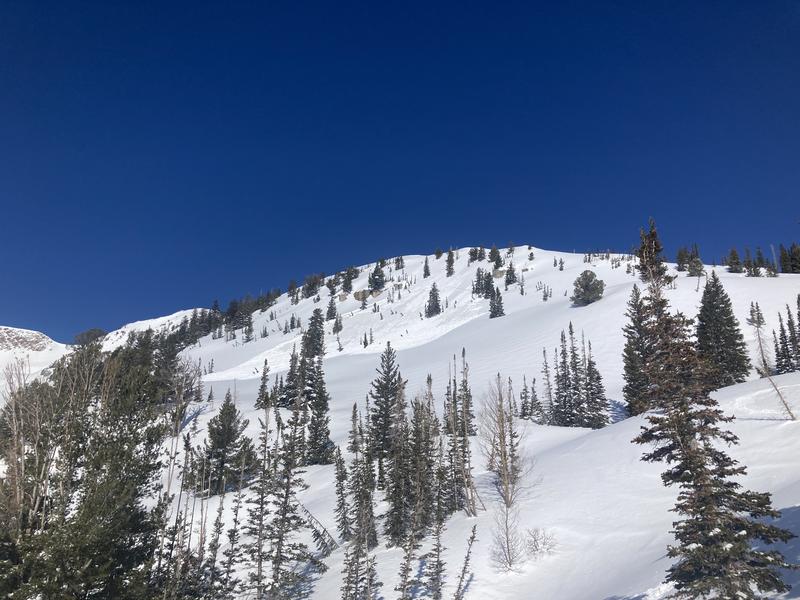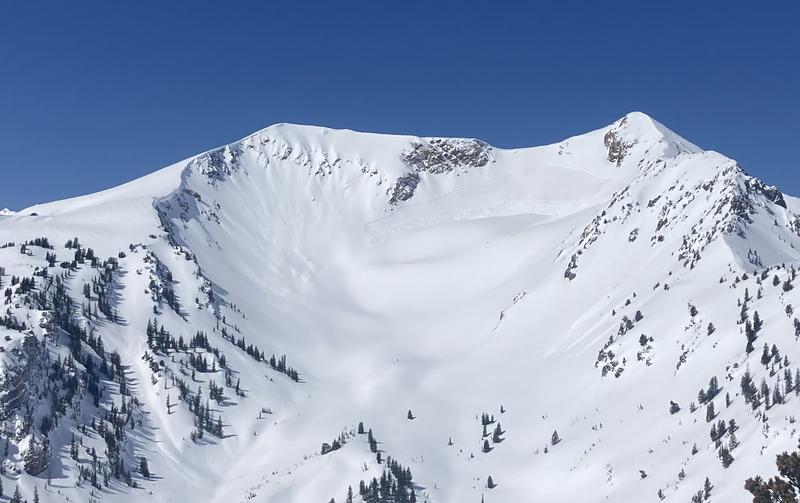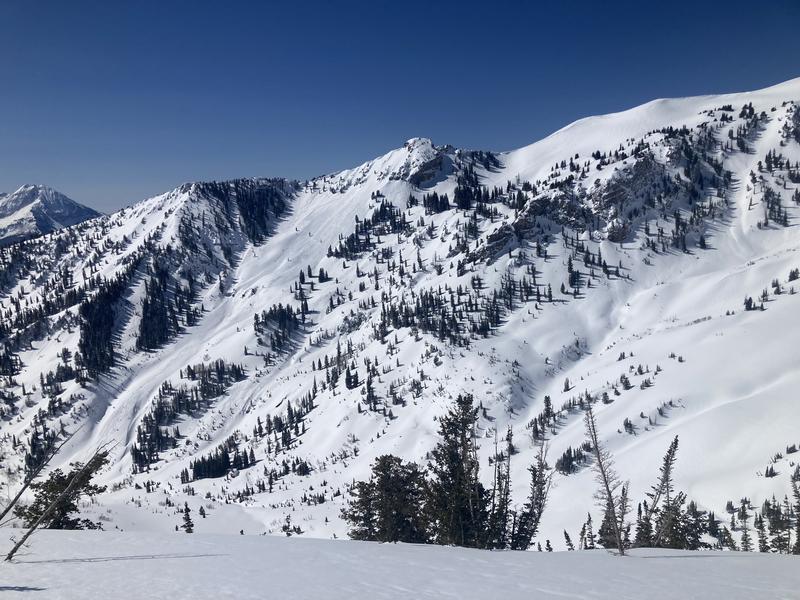 Coordinates