Observer Name
R Winzeler
Observation Date
Saturday, February 4, 2023
Avalanche Date
Region
Uintas » Mirror Lake Highway » Mt Watson
Location Name or Route
Unnamed Peak just west of Watson
Elevation
11,000'
Aspect
Southeast
Trigger
Natural
Avalanche Type
Soft Slab
Depth
16"
Width
300'
Comments
Natural avalanche that appears to have released on Friday or maybe Thursday. Could be similar to some that happened on SE facing slopes in the Cottowoods which failed on very small and subtle, faceted stellars near an ice crust.
The wide propagation is notable. Heat the last few days has likely helped this problem heal.
Dimensions are very rough estimates.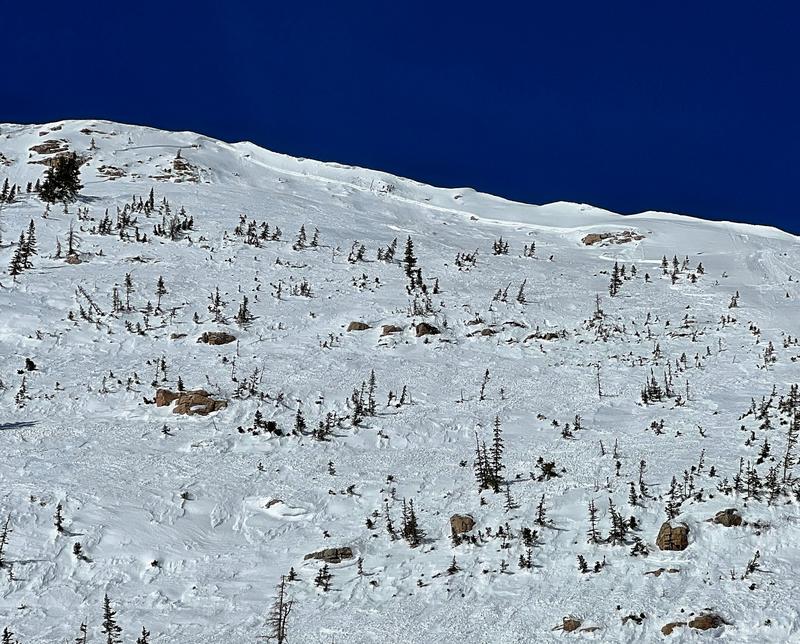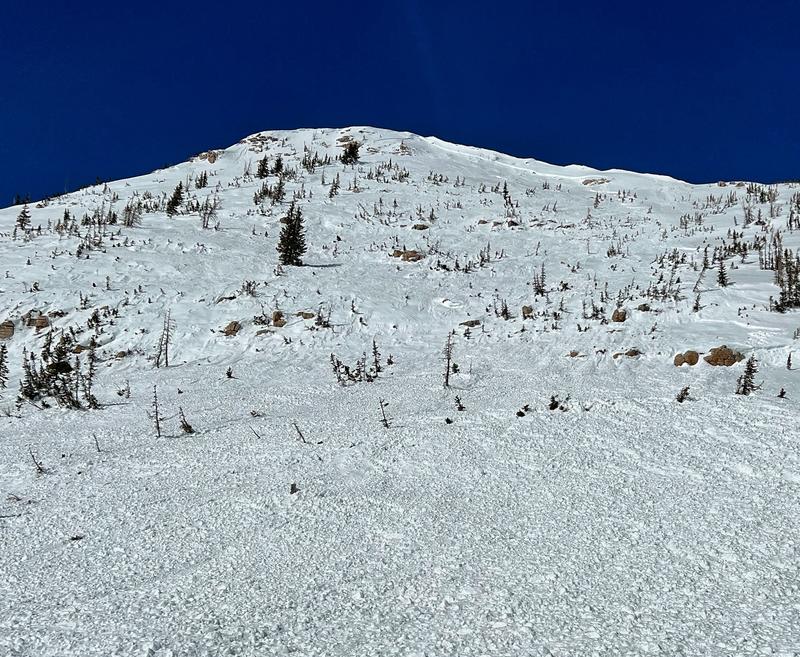 Coordinates