Observer Name
AF
Observation Date
Thursday, February 2, 2023
Avalanche Date
Wednesday, February 1, 2023
Region
Provo » Timpanogos
Location Name or Route
Timpanogos South Hourglass Couloir
Elevation
10,000'
Aspect
Southwest
Trigger
Natural
Depth
Unknown
Width
Unknown
Comments
Observed big wet slides starting to come down around the hourglass couloir of South Timpanogos starting Feb 1st from downtown Orem. Watched that same area as well as the rest of Timp and Cascade Peak through the end of day Feb 2nd. Noted a couple other much smaller wet slides on timpanogos in the southwest aspect, but nothing else otherwise on either peak from this specific observation point.
Not surprised to have seen these slides either, given how much snow we've had so far this season and the lack of direct warmth till the last couple days. On the contrary seemed like we were overdue for them in comparison to my observations in other years. Wet slides are upon us in steep sunlit terrain, so be plenty cautious of that.
First image is at 2:00 p.m. on February 2nd and the second image is at 5:30 p.m. on February 2nd for comparison.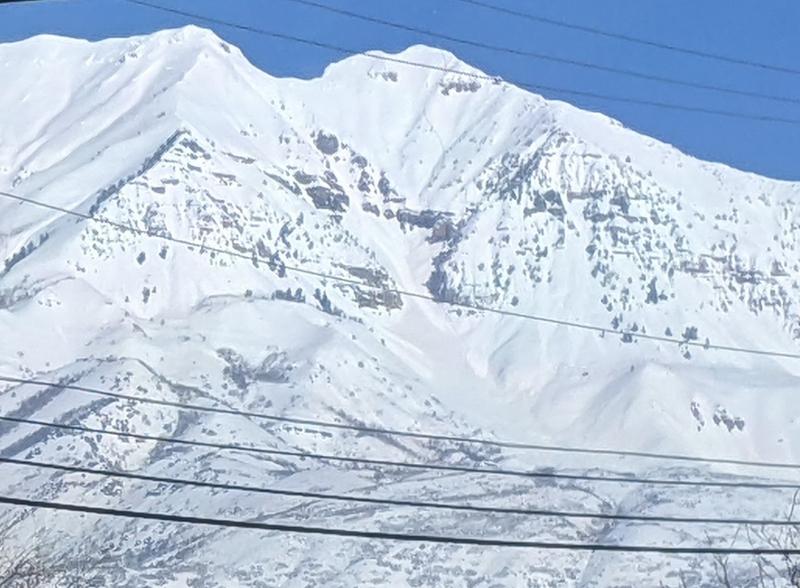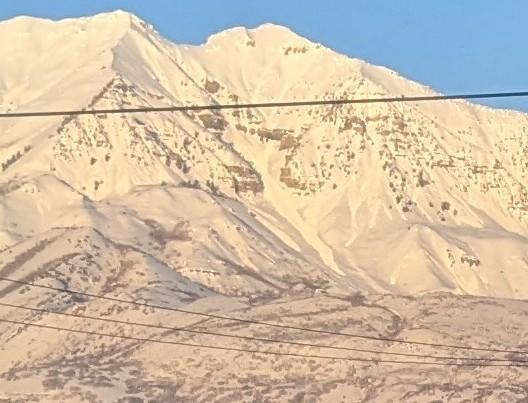 Coordinates