Observer Name
Bill Nalli
Observation Date
Avalanche Date
Region
Salt Lake » Little Cottonwood Canyon » Flagstaff Ridge
Location Name or Route
Flagstaff Shoulder
Elevation
9,800'
Aspect
Southeast
Slope Angle
37°
Trigger
Skier
Trigger: additional info
Intentionally Triggered
Avalanche Type
Soft Slab
Avalanche Problem
New Snow
Weak Layer
Density Change
Depth
10"
Width
50'
Vertical
20'
Comments
Numerous small pockets were triggered along the standard Flagstaff uptrack. Much more sensitive than we originally expected. The weak layer was lower density snow just above the old snow surface (sun crust) that got buried by slightly higher density wind-blown storm snow. Pic 1 was the first small pocket just above the Flag summer road that stopped after moving only 10'. #2 is a larger pocket that UDOT forecaster Dan Costaschuk triggered while ascending.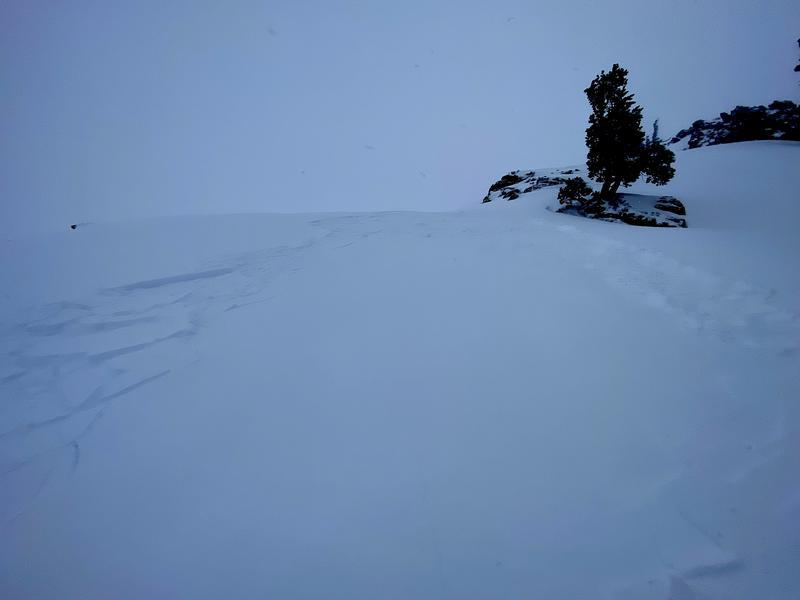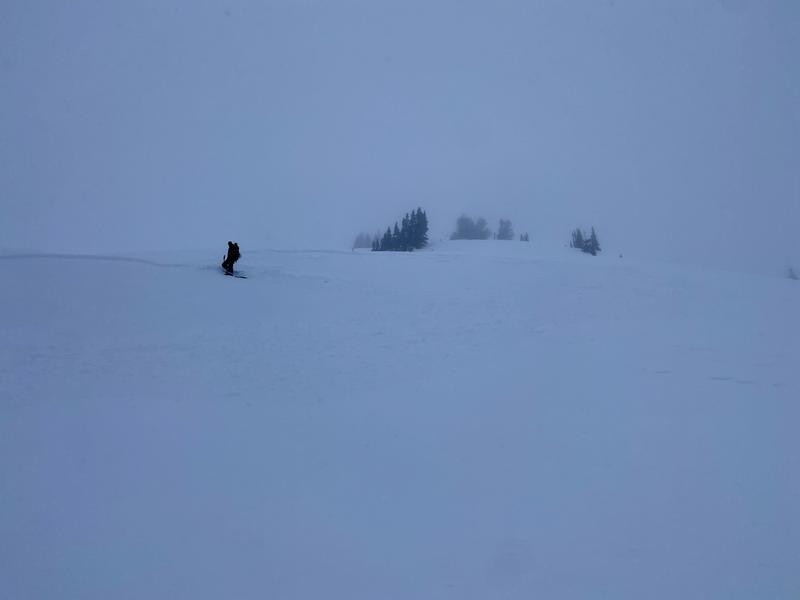 Comments
These next two were triggered along the descent. We decided to exit back down the same way we ascended. All the steep terrain along the Emma Ridge was fat and loaded and the best safe route out was simply going out the way we came up. Retreat.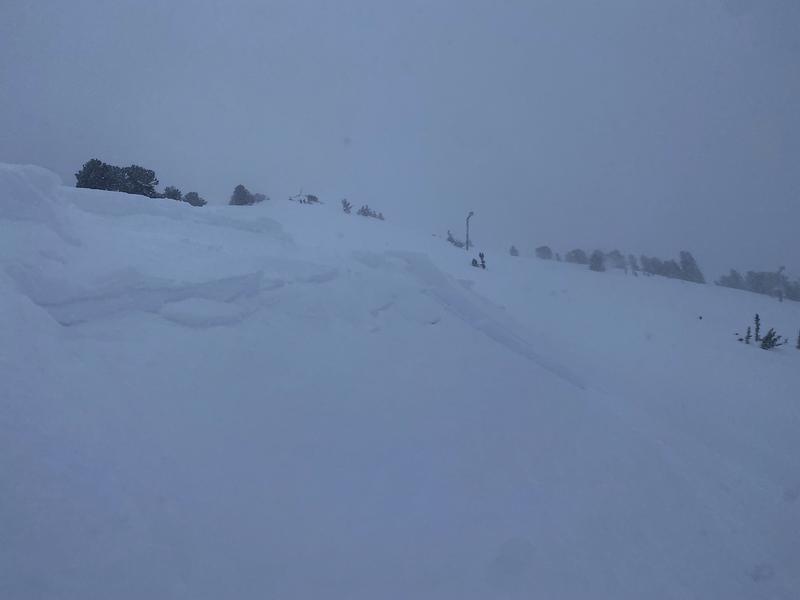 Comments
The further up we traveled the more wind affected the storm slab became. This pic is a hand shear that failed upon isolation.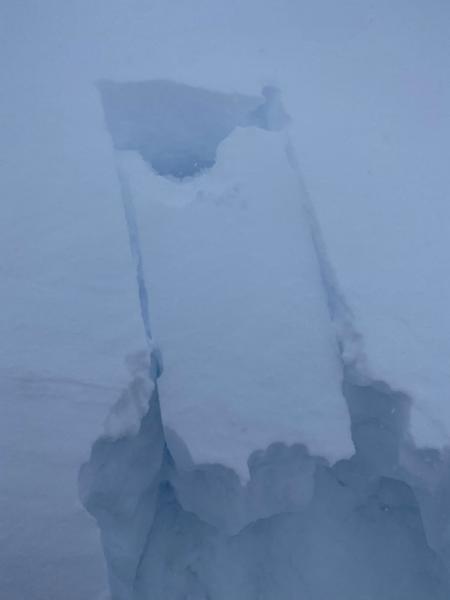 Coordinates