Observer Name
W Ambler
Observation Date
Avalanche Date
Region
Salt Lake » Big Cottonwood Canyon » Mill D North » Toms Hill
Location Name or Route
Tom's Hill
Elevation
9,000'
Aspect
North
Slope Angle
35°
Trigger
Skier
Trigger: additional info
Intentionally Triggered
Avalanche Type
Soft Slab
Avalanche Problem
New Snow
Weak Layer
New Snow
Depth
8"
Width
200'
Vertical
100'
Comments
Below: eastern side of the crown. Estimated avg 8" depth. 6-10". Area was being lightly loaded by the wind. Precip light in the morning to moderate later in the day. Winds were calm until we got up to Reynolds at 1030 where they jumped to moderate and it stayed breezy all afternoon.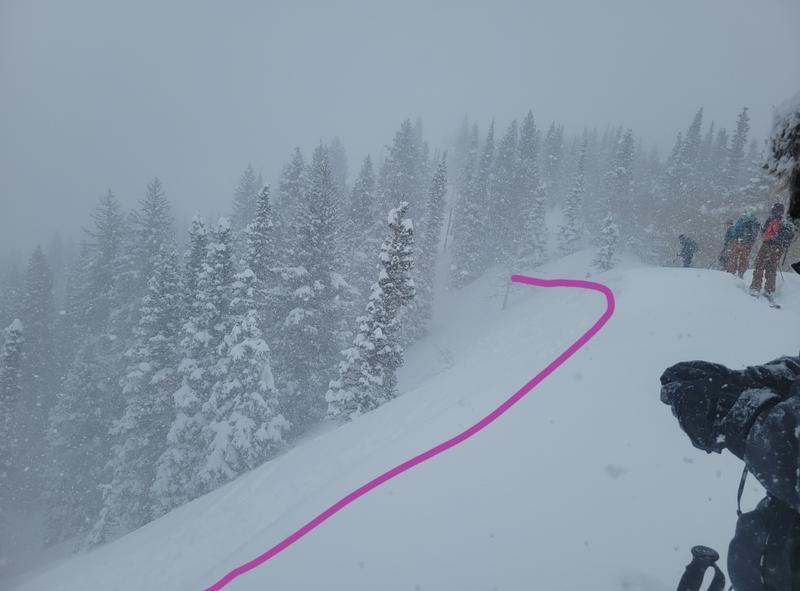 Comments
32-35 degree slope just before you roll up to the top of Tom's from Reynolds. I left the skinner and walked over onto the rollover at the top of the slope. A small slide broke beneath my feet. The rest of the adjacent slope released as well.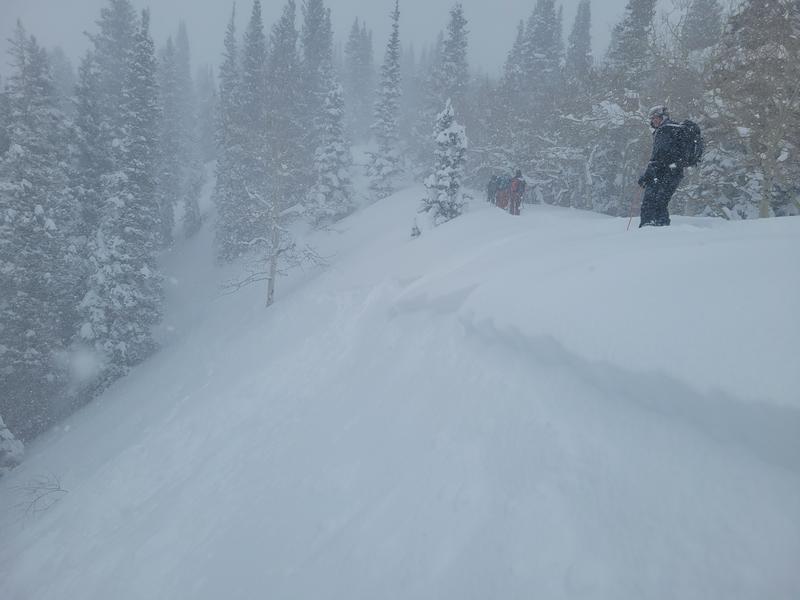 Comments
Hasty crown profile. Just soft new snow. Didn't reach down to old. I was surprised how how wide this propagated with how shallow and soft the slab was. Could get scarier with more wind loading and new snow.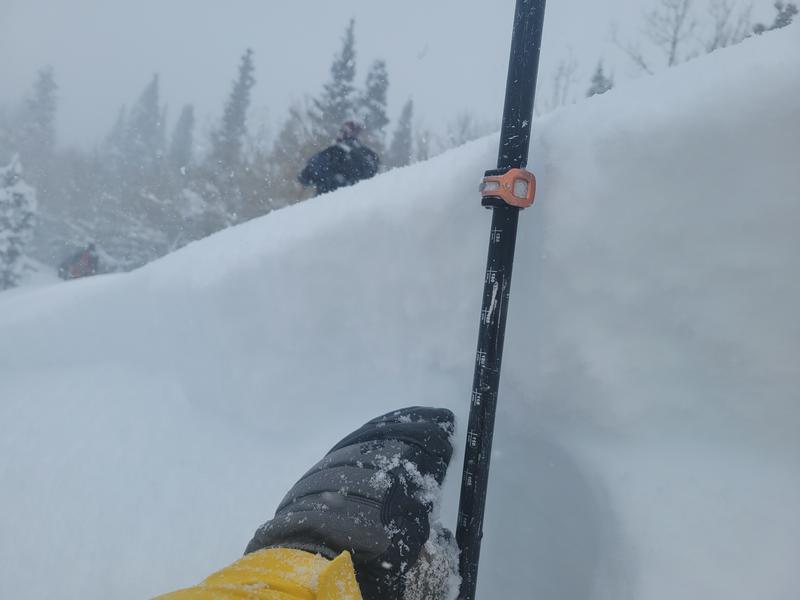 Coordinates