Observer Name
Brett
Observation Date
Avalanche Date
Region
Salt Lake » Little Cottonwood Canyon » Scotties Bowl
Location Name or Route
Scotty's bowl
Elevation
9,700'
Aspect
North
Trigger
Skier
Trigger: additional info
Unintentionally Triggered
Avalanche Type
Soft Slab
Avalanche Problem
New Snow
Weak Layer
New Snow/Old Snow Interface
Depth
11"
Width
30'
Comments
Skinned up Scotty's around 5:15pm. Noted very poor bonding of the new snow on the way up, but not much of a slab, and no cracks or collapsing. Final kick turns of the skinner were very tricky, pushing off chunks of unconsolidated storm snow on the underlying ice crust.
Decided hazard was manageable and to drop the steep skiers left tree shot off the ridge.
Put in a ski cut, fully ready and expecting to trigger a heavy slough, but instead had two cracks shoot out the full width of the rollover and immediately pop the whole face out, with surprising energy. Ran about 40ish feet into the tighter trees.
If I wasn't set up for the ski cut, and instead was caught by surprise, this would have absolutely taken me for a ride and strained me through the tight trees and could have buried me. Spooky.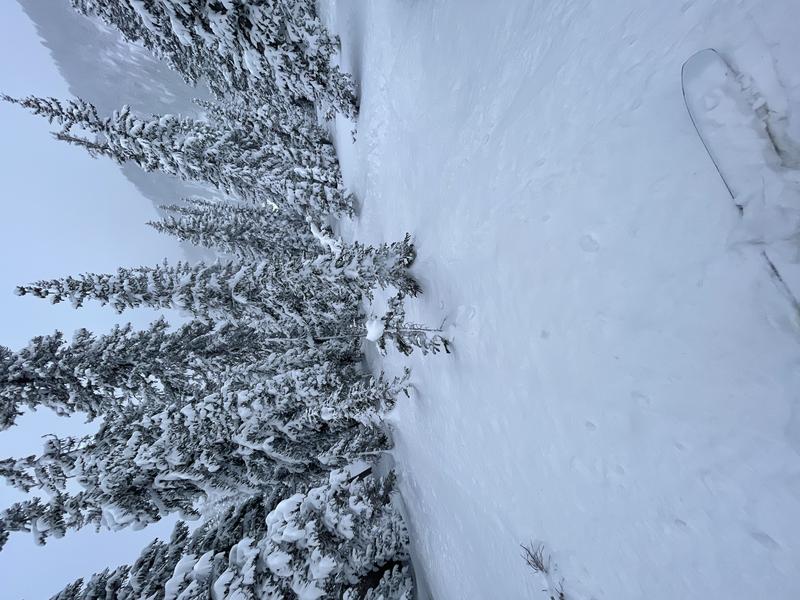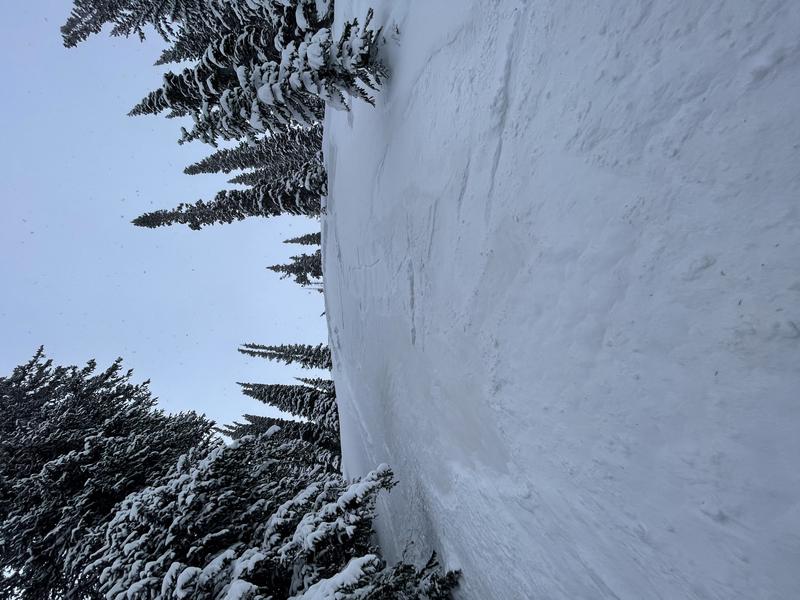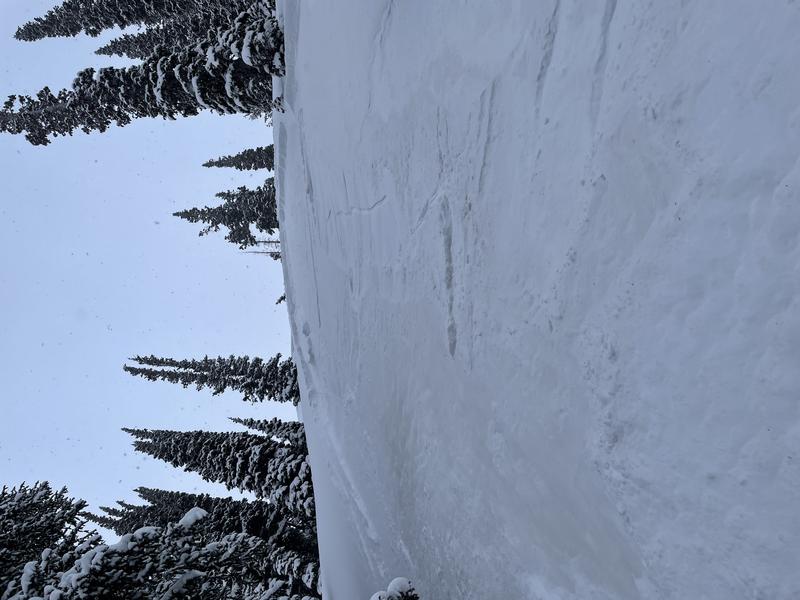 Coordinates