Observer Name
Brett Kobernik
Observation Date
Avalanche Date
Region
Skyline » Huntington Canyon » Left Fork Huntington Canyon » Jordan Canyon
Location Name or Route
Jordan Canyon
Elevation
10,400'
Aspect
Northeast
Trigger
Snowmobiler
Avalanche Type
Soft Slab
Avalanche Problem
Persistent Weak Layer
Weak Layer
Facets
Depth
4'
Width
400'
Vertical
500'
Comments
This snowmobile triggered avalanche happened early Saturday morning. Here is a report from someone who was in the canyon that day:
We came across this avalanche that a few riders said they triggered just a few minutes earlier. One rider started up the hill went across and triggered it but was able to get out safely. We did not go up to the crown to see how deep it was but I assume it was 2-3 feet deep. We took the opportunity it do a little avalanche training with my 13 year old boy. I had him search for me with his beacon, probe, and then dig a hole to pretend to dig me out. It was a good learning experience for him. That week layer is still there and probably will be till the snow is gone. Be careful out there.
Something amusing about this close call is that I stumbled onto this avalanche after the father and his son were done practicing and had left. So I go up to look at the avalanche and I see sled tracks and boot tracks all over the debris and a big hole where someone was digging! Of course I thought that someone had been caught, buried and dug up! What a relief to hear that someone was using the debris for rescue practice.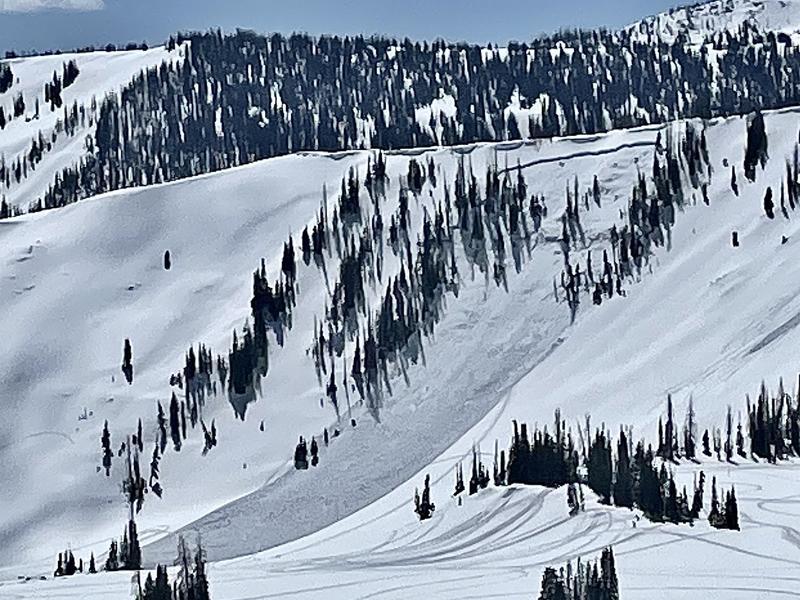 Comments
The debris pile was VERY deep. We estimate 10 to 15 feet deep.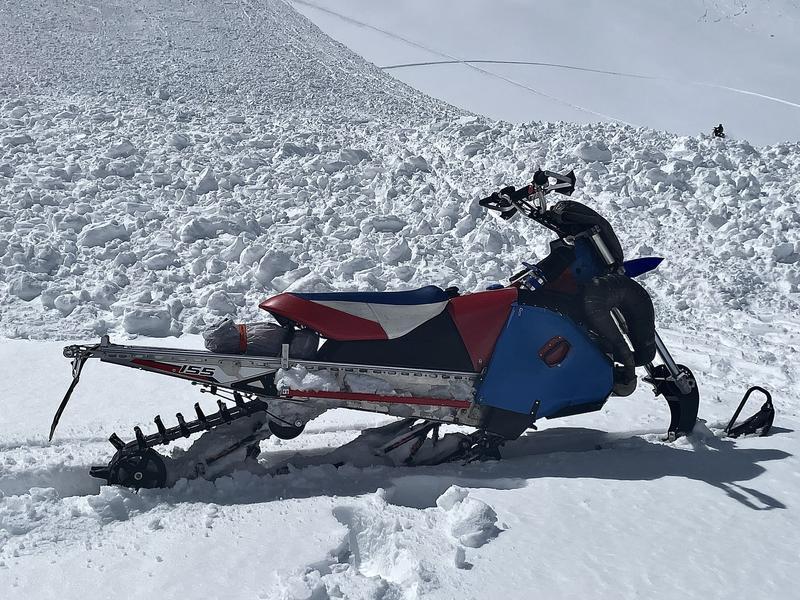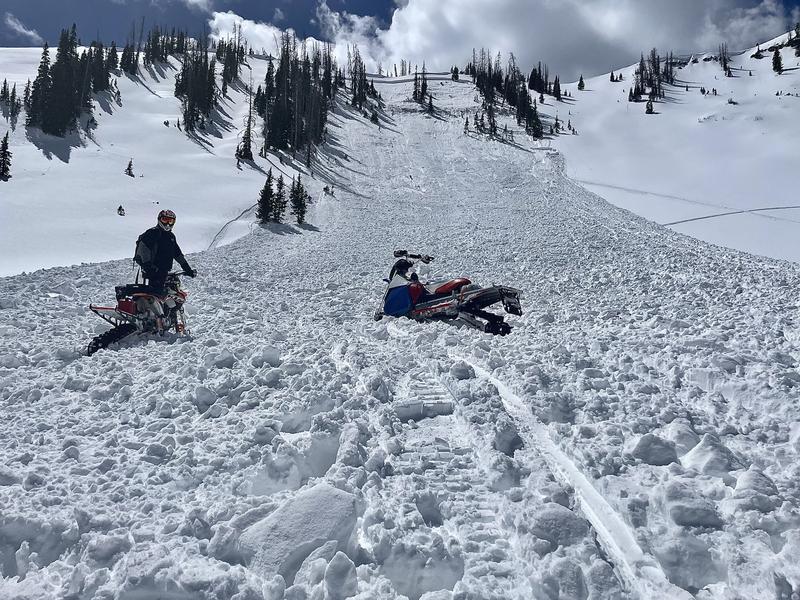 Coordinates