Observer Name
Trenbeath
Observation Date
Saturday, January 30, 2021
Avalanche Date
Saturday, January 30, 2021
Region
Moab » Upper Horse Creek
Location Name or Route
Laurel Rige - Horse Creek
Elevation
11,500'
Aspect
Northeast
Slope Angle
38°
Trigger
Skier
Trigger: additional info
Remotely Triggered
Avalanche Type
Hard Slab
Avalanche Problem
Persistent Weak Layer
Weak Layer
Facets
Depth
3'
Width
Unknown
Vertical
600'
Comments
After a dry first three weeks of January, and limited snowfall through Oct, Nov, and Dec, the underlying snowpack was very weak and faceted. Approximately 32" of snow and 2.5" SWE fell between Jan 22-30, with the last 8"-12" (.6-1.0" SWE) falling on the night of the 30th. A three day period of sustained 25-35 mph southerly winds occurred mid-week, in between storm systems.
I had just finished digging a pit in the trees north of the Coyote Chute starting zone. Results were ECTP 23 on November facets about a meter down. I walked on to the northern edge of the bowl that makes up the starting zone for Coyote Chute to see if it would collapse. It did and I heard a low deep whumph followed by successive whumphs across the bowl and I could see cracks all the way across it for approximately 300'. It did not slide. At that point, the aspect changes to more easterly and the slope disappears from sight. I walked up to the ridge and discovered the avalanche another 200' beyond. All told I triggered it from 500' away.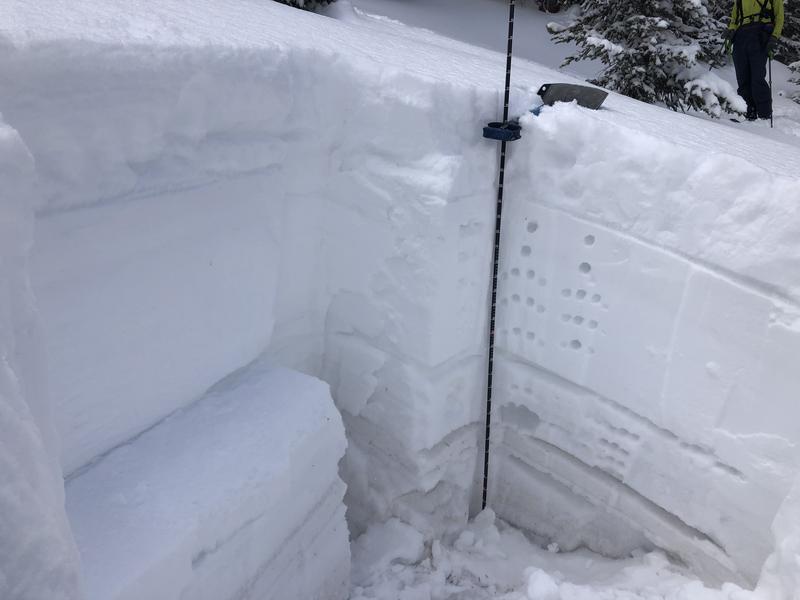 Snowpit dug nearby showing my ECTP 23 results on the November facets. Discussion of the snowpack in the video below. All done prior to the avalanche.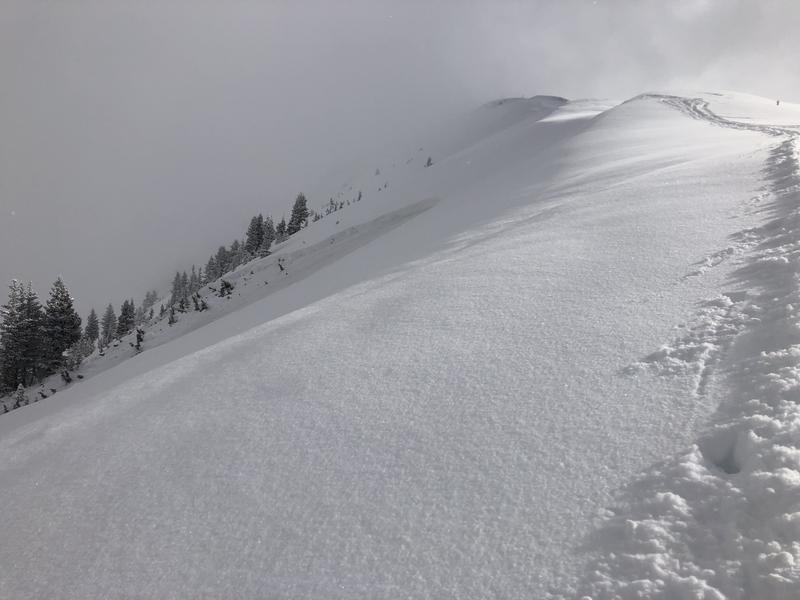 Photo of the avalanche. Excessive hangfire prevented closer investigation and the actual width is unknown but I could see debris that made it to the valley floor. The video below details the widespread craking over the entire distance of the actual slope failure, approximately 500'.
Coordinates