Observer Name
Grainger
Observation Date
Avalanche Date
Saturday, November 30, 2019
Region
Salt Lake » Salt Lake » Salt Lake » Big Cottonwood Canyon » Big Cottonwood Canyon » Mill Creek Canyon » Mill A » Butler Fork » Gobblers
Location Name or Route
Gobbler's Knob
Elevation
9,200'
Aspect
Northeast
Slope Angle
34°
Trigger
Natural
Avalanche Type
Soft Slab
Avalanche Problem
Persistent Weak Layer
Weak Layer
Facets
Depth
3'
Width
200'
Vertical
Unknown
Comments
Numerous natural slabs released later on in this last storm, evidence on multiple N through E aspects just down off ridgelines in the Gobbler's area. This one initiated in the steepest area of the Yellowjacket/Pole Canyon ridge and stretched ~200', 22-40" deep, running down into the Yellowjacket trees. Failed on Oct. facets. Cracking stretched all the way to the apex of the ridge in places, extending past where the skin track is often set.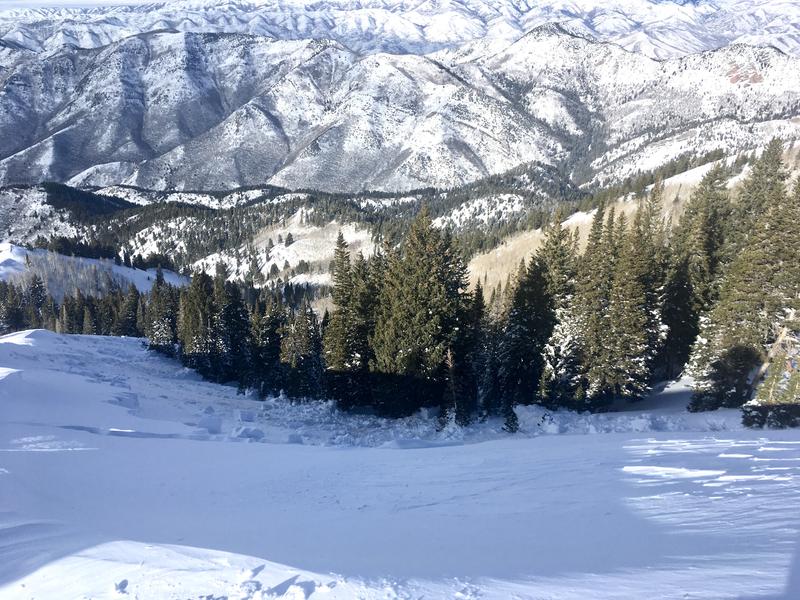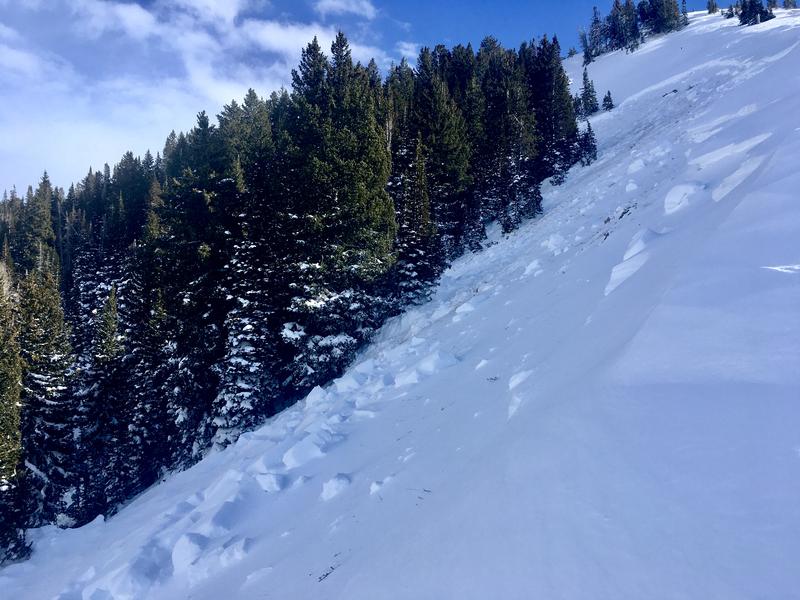 Comments
Walking further up the North Gobbler's ridge showed evidence of multiple natural slab releases in Depth Hoar and East bowls of Alexander, all multiple-foot depth and wide propagation around anchors and terrain features. Though some definition was blown in with Saturday's small amount of snow, the second photo shows a debris pile from the photographed path, quite long-running.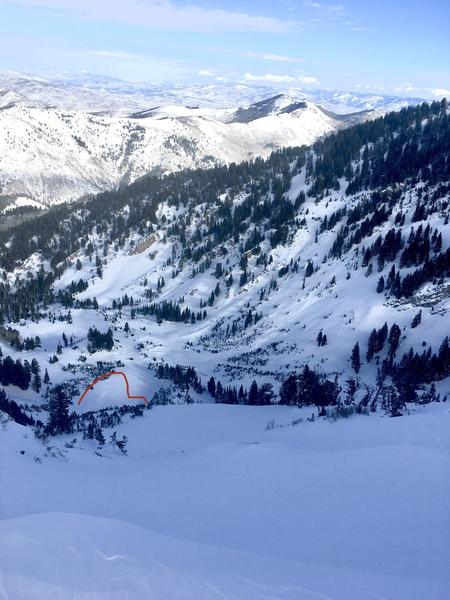 Comments
The snow surface on S and W aspects is being hammered by wind and solar effects and wet-loose activity and sastrugi were common. Ridgetops had moderate SW winds all day and in my locations had developed 2-5" wind slabs that will come into play with the next round of snow. Overall the storm snow has settled and the PWL and wind-affected snow are main concerns.
This is the time that our snowpack makes me really nervous: The slab on top of old snow is less sensitive, less-easily triggered every day and our storm snow is settling into many aspects. It's easy to keep guard up when things are obviously coming un-glued but as we get caught up in the next storm set the old dragons will still be there.
On the good side soft, safe turns and quite decent coverage are on many low-angle slopes.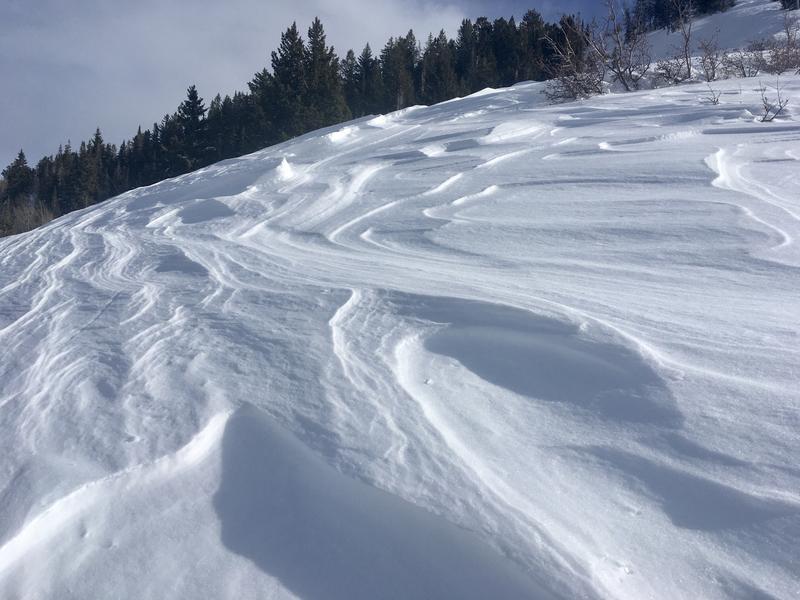 Coordinates