Observer Name
Chris Benson
Observation Date
Avalanche Date
Saturday, November 30, 2019
Region
Moab
Location Name or Route
Colorado Bowl and NE face of Mann's Peak
Elevation
11,500'
Aspect
Northeast
Trigger
Unknown
Depth
12"
Width
200'
Comments
Observed two avalanches today, which probably ran around 11/29 or 11/30. One was a R1/D1.5 on the NE aspect of Mann's peak. Another, a R1/D1 was observed in Colorado Bowl, a more easterly aspect around 11,000'.
Abundant past wind transport was evident, both from the South as well as the North sides of the compass.
A bit surprised to not see more activity after the 11/28/19 storm.
Most areas near and above treeline look like good skiing for a sastrugi samurai-until we get the next storm.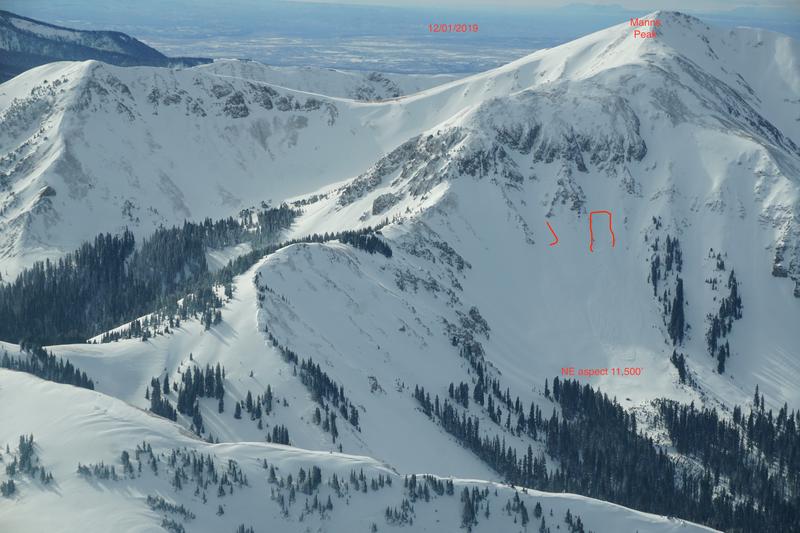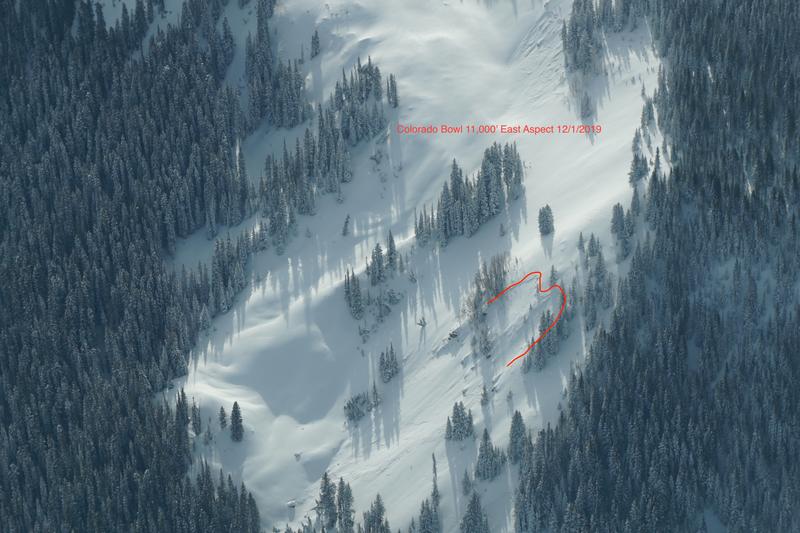 Coordinates