Observer Name
Mark Staples
Observation Date
Avalanche Date
Region
North Ogden Divide
Location Name or Route
North Ogden Divide
Elevation
6,800'
Aspect
East
Trigger
Skier
Trigger: additional info
Intentionally Triggered
Avalanche Type
Soft Slab
Avalanche Problem
Wind Drifted Snow
Weak Layer
Density Change
Depth
10"
Width
300'
Vertical
50'
Comments
West winds transporting lots of snow at ridgelines from the divide all the way up. I triggered 3 avalanches. One was small. The second propagated about 300 feet wide. The third was near the top of Bridge Canyon under the cornice and was about 100 feet wide. 
All were breaking on softer, low density snow under a slab of wind drifted snow about 8-12 inches thick.
Below ridgelines, there was very little wind and few avalanche concerns.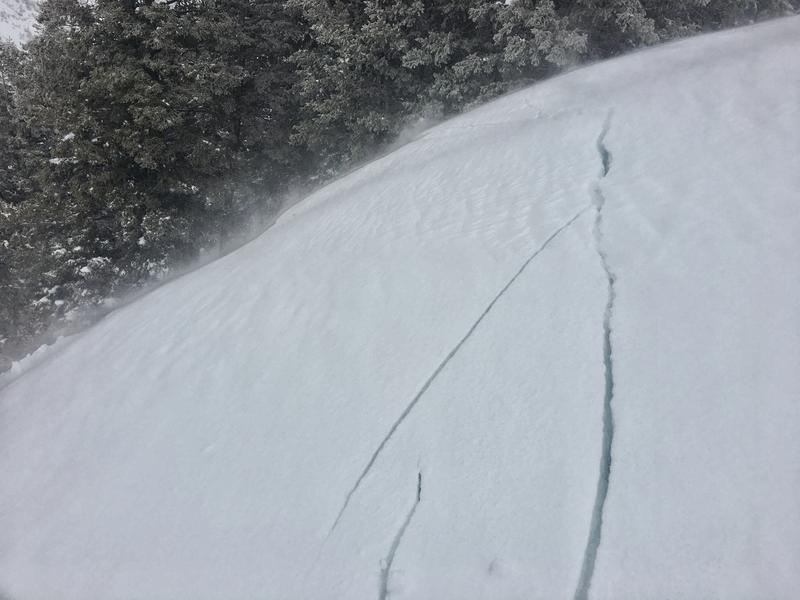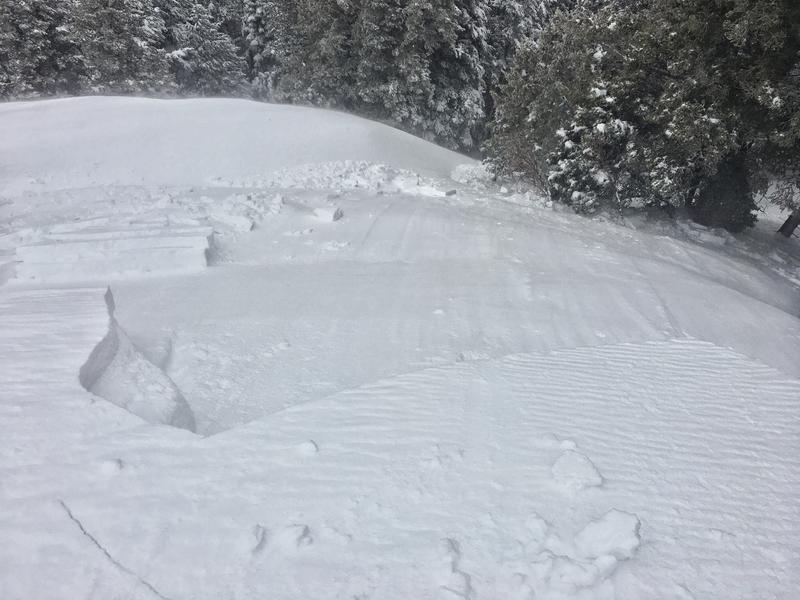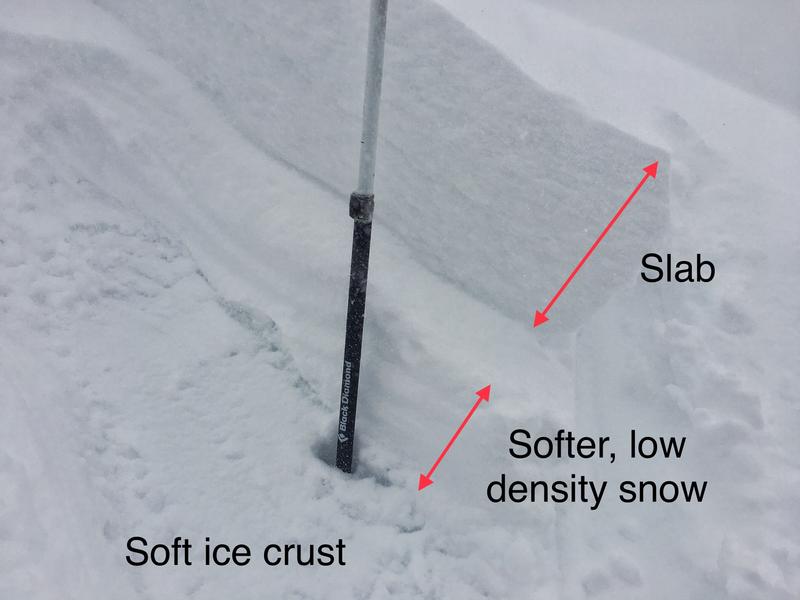 Video
Coordinates