Observer Name
SK
Observation Date
Avalanche Date
Region
White Baldy
Location Name or Route
White Baldy
Elevation
10,800'
Aspect
North
Trigger
Skier
Trigger: additional info
Unintentionally Triggered
Avalanche Type
Hard Slab
Avalanche Problem
Wind Drifted Snow
Depth
3'
Carried
1
Caught
1
Comments
Location : north slope below the face of white baldy above white pine lake
Slide: 3-4 feet deep at crown apex, propagated down fall line from trigger pocket ~200 feet, then across lower slab another 50+ feet. Tough to see due to visibility. Ran to the lower shelf maybe 400 vertical. 
1 carried ~30 feet before self arresting on bed surface. 
Density inversion was rampant today but predictable and manageable. This one was a surprise though, while a body length below the big rock face, bi-directional wind slabs stacked on top of each other pulled out with a hair trigger (my ski tip touched it and rip). I was surprised by the wind loading because I expected the large rock face above to protect the slope from the recent southerly winds. Oddly enough, the adjacent slope was only a few degrees less steep but totally fine.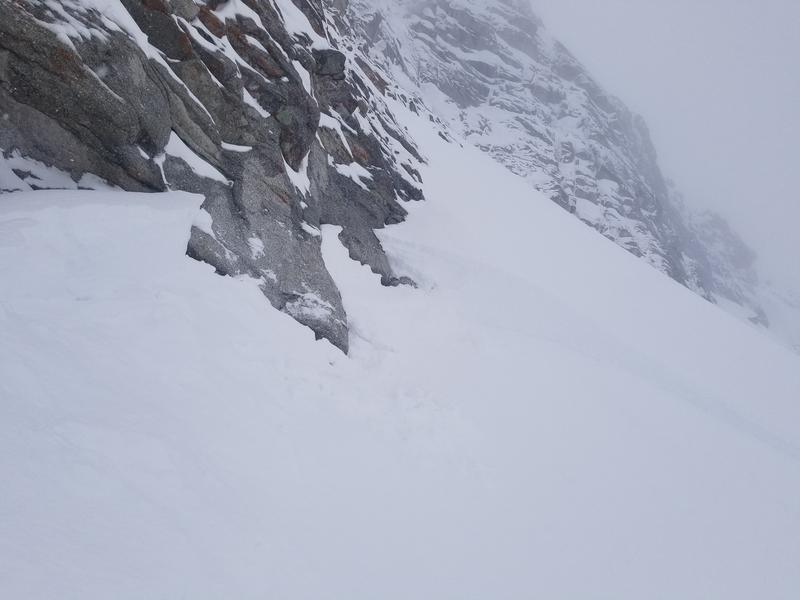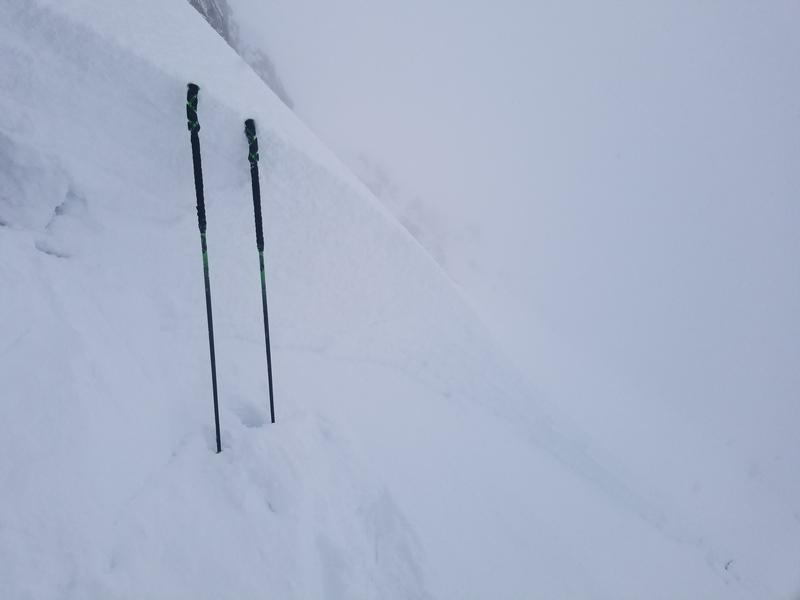 Coordinates