Observer Name
Mark Staples
Observation Date
Avalanche Date
Wednesday, March 13, 2019
Region
Noriega Face
Location Name or Route
Noriega's Face
Elevation
10,600'
Aspect
Northeast
Trigger
Natural
Avalanche Type
Hard Slab
Avalanche Problem
Persistent Weak Layer
Width
1,500'
Comments
The avalanche crown is highlighted in yellow. The far right side avalanched during the storm and is filled in with new snow but a faint crown is visible which is marked in red.
A storm lasted for 37 hours from Tuesday morning to Wednesday evening. 3.6 inches of water was recorded at the 
La Sal SNOTEL
 at 9600 feet. 32 inches of snow were recorded at the 
Gold Basin Study Plot
 at 10,050 feet.
Part of this slope avalanched on Jan 16 and 21 (see that avalanche 
HERE
)
Second photo by W. Holdman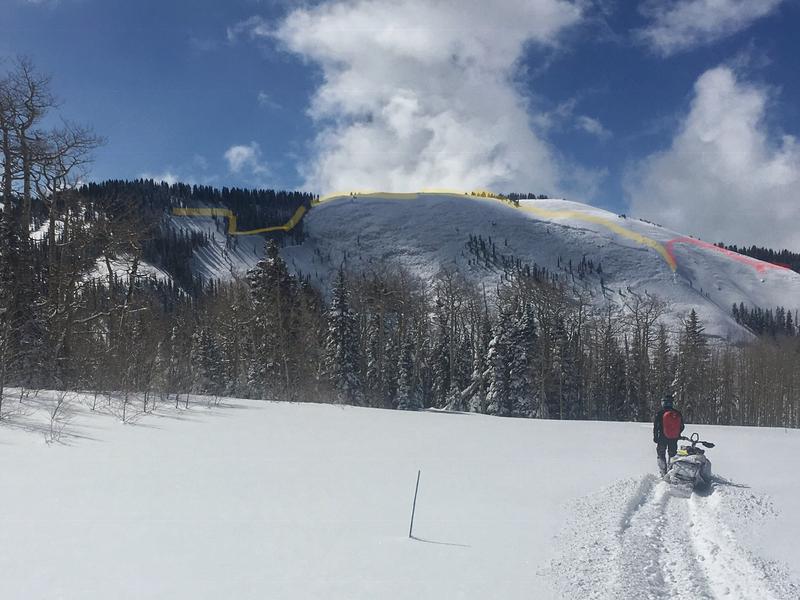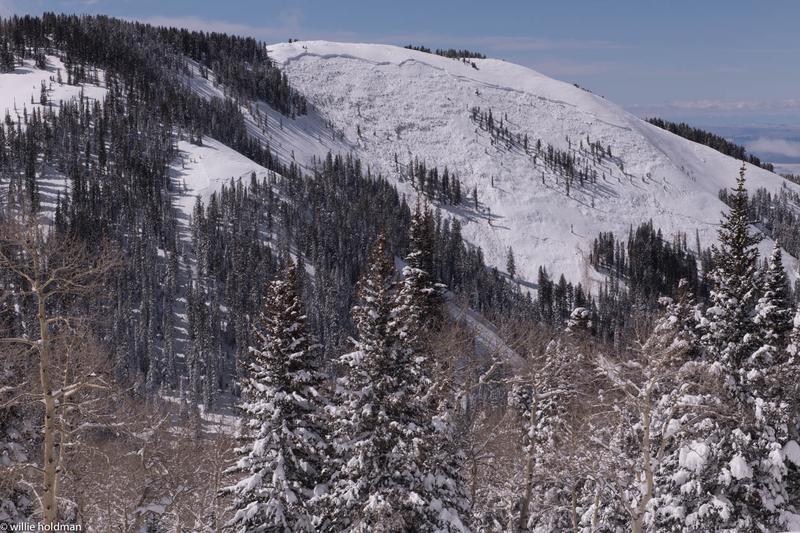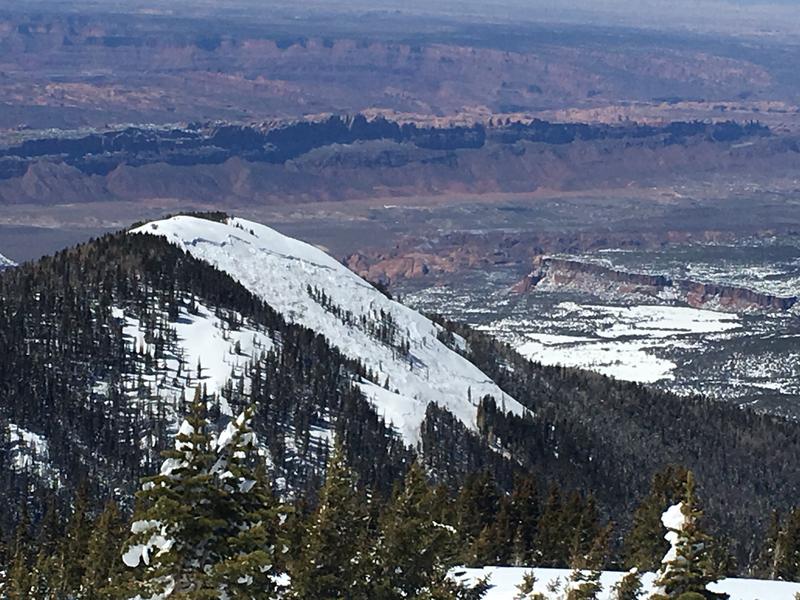 Coordinates