Observer Name
Chester
Observation Date
Avalanche Date
Region
Brighton Perimeter
Location Name or Route
1000 turn gulley
Elevation
10,100'
Aspect
Northeast
Trigger
Snowboarder
Depth
6"
Width
200'
Comments
I intentionally Triggered this storm slab by doing what could loosley be described as a snowboard cut, but a snowboard check would be more accurate.   I suspected this would go, wasnt going to ride it  it even if  didn't go.  
Slide Hit 20 mph, didn't go far, 1' deep pile unlikely to bury anybody in non terrain trap. Bit surprised how far it propagated.
Location is a slope skiers left that feeds into 1000 turn gulley.
Crown in pic is hard to see, crown was lookers left by rock on ridge, thru a small pine tree that leans left, then straight line to just below a nose.
There are several density changes in the new snow, this slide propagated on one of them 6-8 inches down. Bad vis= bad photos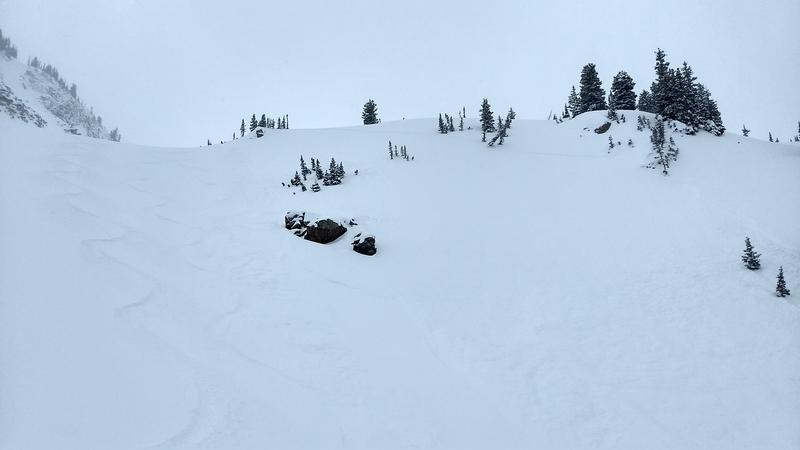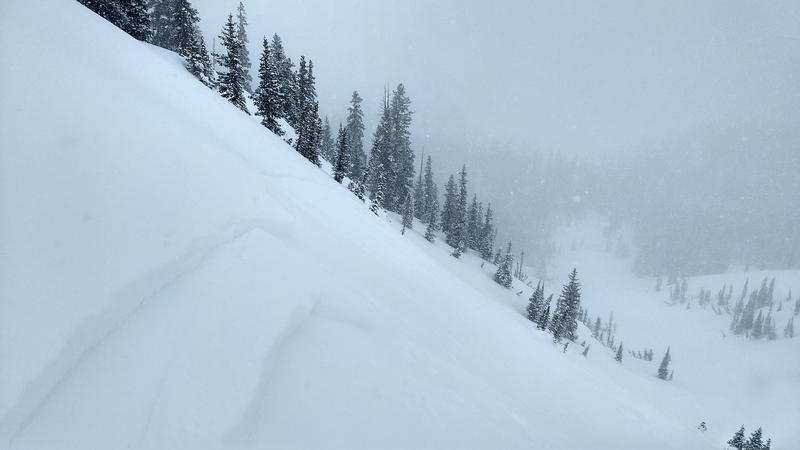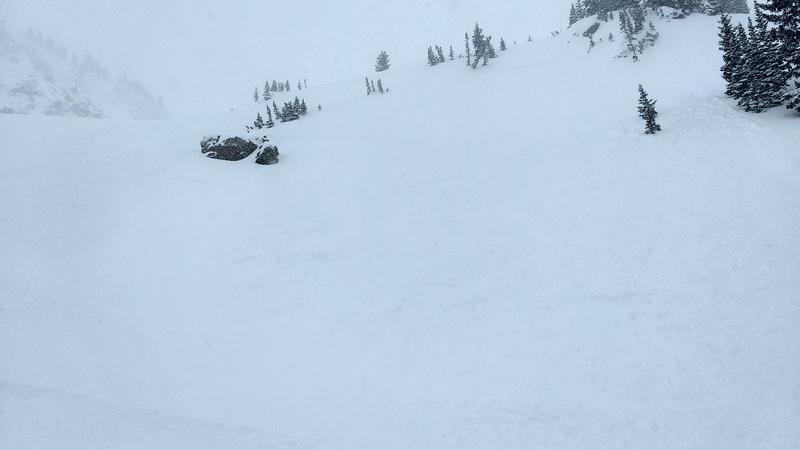 Coordinates