Observer Name
C Todd
Observation Date
Avalanche Date
Region
Jaws
Location Name or Route
Jaws*
Elevation
10,000'
Aspect
North
Trigger
Skier
Depth
8"
Width
Unknown
Comments
Triggered a soft slab in the area between Jaws and Hideaway Park with some ski cuts.
Once down it looked like Jaws and Oingo Boingo (similar lines) had debris piles/sluffs emptying out of them.
The sluff was very manageable and slope slid predictably. It ran for about 300 feet.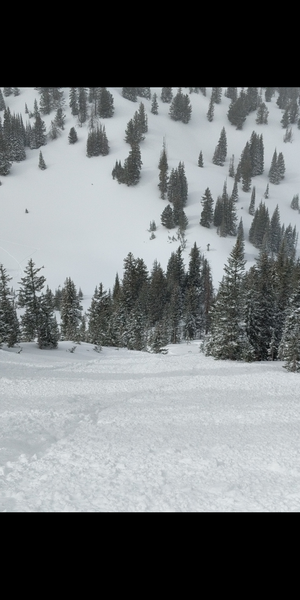 Coordinates